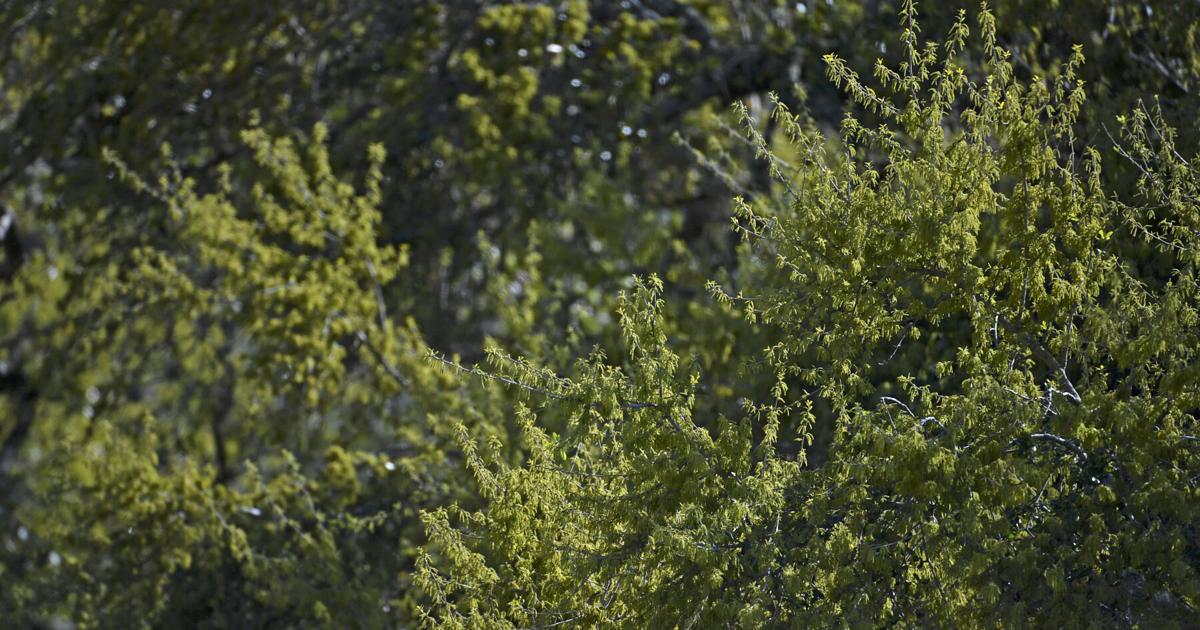 Pollen is upon us. If the yellow dusting of oak pollen on cars and front porches hasn't made that clear, symptoms like sneezing, watery eyes, sore throat and congestion should have gotten the message across.
Or, you could ask Dr. Sandhya Mani, allergist and immunologist for Our Lady of the Lake Physicians Group.
Mani

PROVIDED PHOTO

"We're getting slammed here," Mani said. "It's obvious that it's a really bad time that's occurring."
'Tis the season, and it's a long one in South Louisiana. Trees get things started in February through June, grasses overlap in March through September, when ragweed takes over. What can we do to get some relief?
If you're an allergy sufferer, Mani's best advice is to find out which particular pollen triggers your symptoms.
"Certainly, it's possible to try to manage your symptoms on your own, but seeing an allergist or expert in the field is important because knowing what you're allergic to and allow us to start the right medication regimen perhaps in advance of the season," she said.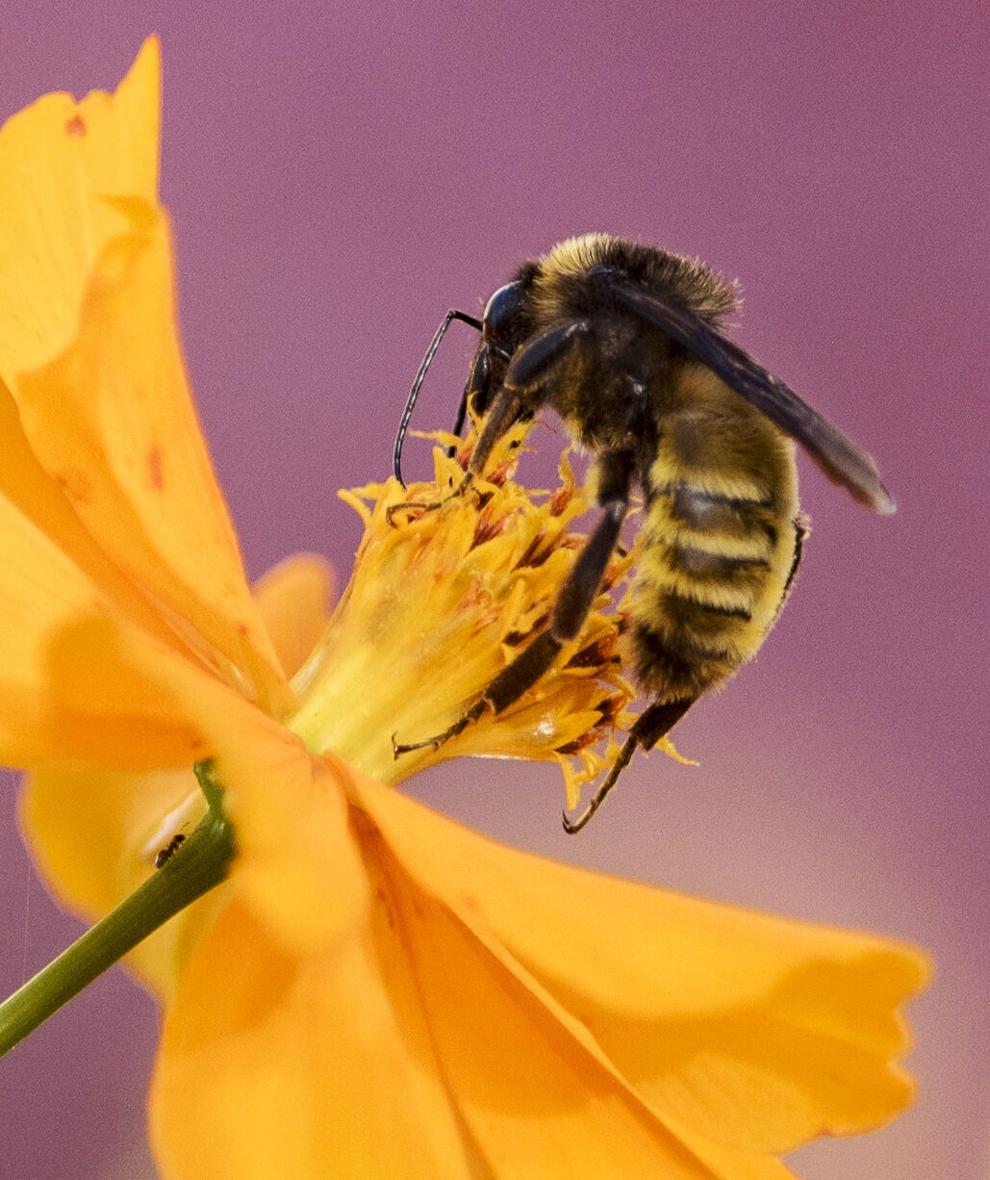 A bee collects pollen from an orange cosmos flower Wednesday, July 28, 2021, in Lafayette, La.

STAFF PHOTO BY LESLIE WESTBROOK

As for fighting allergies on your own, Mani's advice falls into two categories.
Minimize exposure
Allergens can't hurt you if they can't reach you. While you can't avoid them altogether, you make the odds more favorable.
Pay attention to pollen counts. If the forecast is for a high pollen day, limit your time outdoors. Various news and weather sites provide this information. One source is pollen.com.
Each week we'll highlights the best eats and events in metro Baton Rouge. Sign up today.
Avoid outdoor activities from sunrise to mid-morning. That's when pollen is at its worst. Think about taking your walk later in the day.
Wear a mask. You remember masks, don't you. Whatever you think about their value warding off COVID-19, they can keep pollen out of your nose and mouth. If you have to be out in high-pollen times, masks make a difference, Mani said.
Use indoor air purifiers with HEPA filters. A study by the Asian Pacific Journal of Allergy and Immunology saw big decreases in many allergy symptoms with air purifier usage. Use high-quality filters for your air conditioning system, too. "It needs to be appropriate for the room size," Mani said. "Unfortunately, a lot of times we're using smaller air purifiers for larger rooms like the living room."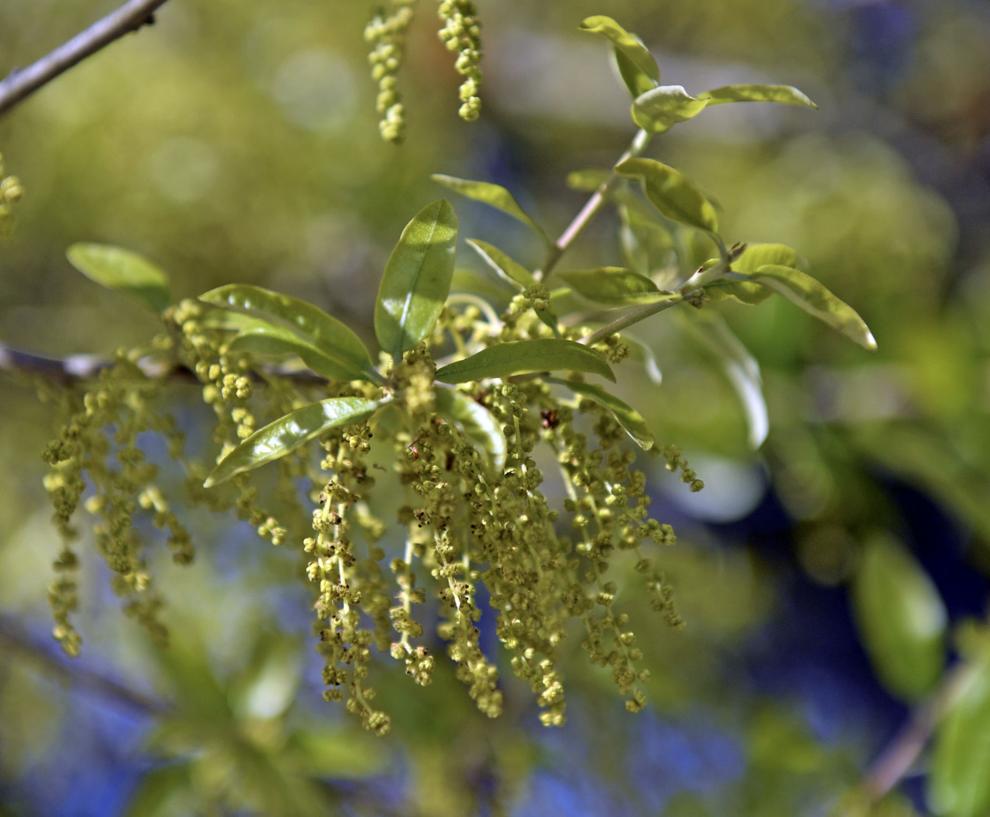 Fresh pollen grows on an oak tree, Tuesday, March 5, 2019, on LSU's campus in Baton Rouge, La.

Advocate staff photo by HILARY SCHEINUK

Change and wash your clothes and take a shower after being outside. That removes the pollen that you'd otherwise bring into the house.
Don't use a clothesline. Pollen will stick to the clothes. "You're bringing those back indoors, so that's not going to help as far as those symptoms," Mani said.
Keep the windows closed. Yes, the temperature may be wonderful, but you won't enjoy it if you're sneezing. "The windows will just let that in, and it does collect on items in the home, and then it's a constant exposure when you're having that," Mani said.
Self care
Take allergy medications before symptoms start. It helps to know what you're allergic to so you can anticipate when the season will begin. A daily antihistamine during allergy season can prevent a lot of discomfort.
Know what OTC medicines do. Antihistamines relieve sneezing, itching, runny nose and watery eyes. Decongestants fight stuffy noses. Some nonprescription medicines combine the two. Don't take decongestants more than four or five days. "After that, people develop what we call rebound congestion," Mani said. "The body feels like it requires that medicine to relieve the symptoms, then we become dependent."
Use a nasal sinus rinse. These are available over the counter and flush mucus and pollen out of the nasal passages. Use distilled or sterile, bottled water, Mani said, and rinse the irrigation device after each use.