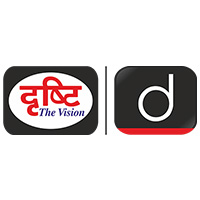 250 New Laboratories will be Set up in Rajasthan to Check the Quality of Drinking Water
Why In News?
On October 13, 2022, Additional Chief Secretary, Public Health Engineering and Ground Water Department of Rajasthan, Dr. Subodh Agrawal informed that 250 new laboratories would be set up in different districts of the state at Panchayat Samiti level for quality testing of drinking water.
Key Points
He directed to create awareness among the general public regarding the quality of drinking water and water conservation and to expedite the identification of building for the lab to be set up at the block level.
Dr. Subodh Agarwal said that with the establishment of new laboratories, it will be easier to provide pure drinking water to the common man while further improving the quality of water.
It is to be noted that at present district level laboratories are functioning in 32 districts of the state and state level laboratories in Jaipur.
The officials concerned said that under the Jal Jeevan Mission, outsourced mobile labs in 20 districts are conducting water quality checks. Of these, 6-6 mobile labs are working in Jodhpur and Udaipur regions and 4-4 in Kota and Ajmer regions.
It is known that 10 thousand 689 field test kits, 7 lakh 52 thousand 207 bacteriological test kits have been distributed so far this year under Jal Jeevan Mission and district chemists to train the members of village water sanitation committees in water quality testing. And 1421 camps have been organized by field engineers. Since April, 91 percent chemical testing and 48 percent bacterial testing have been done. 86 percent sample testing has been done through 20 mobile labs.