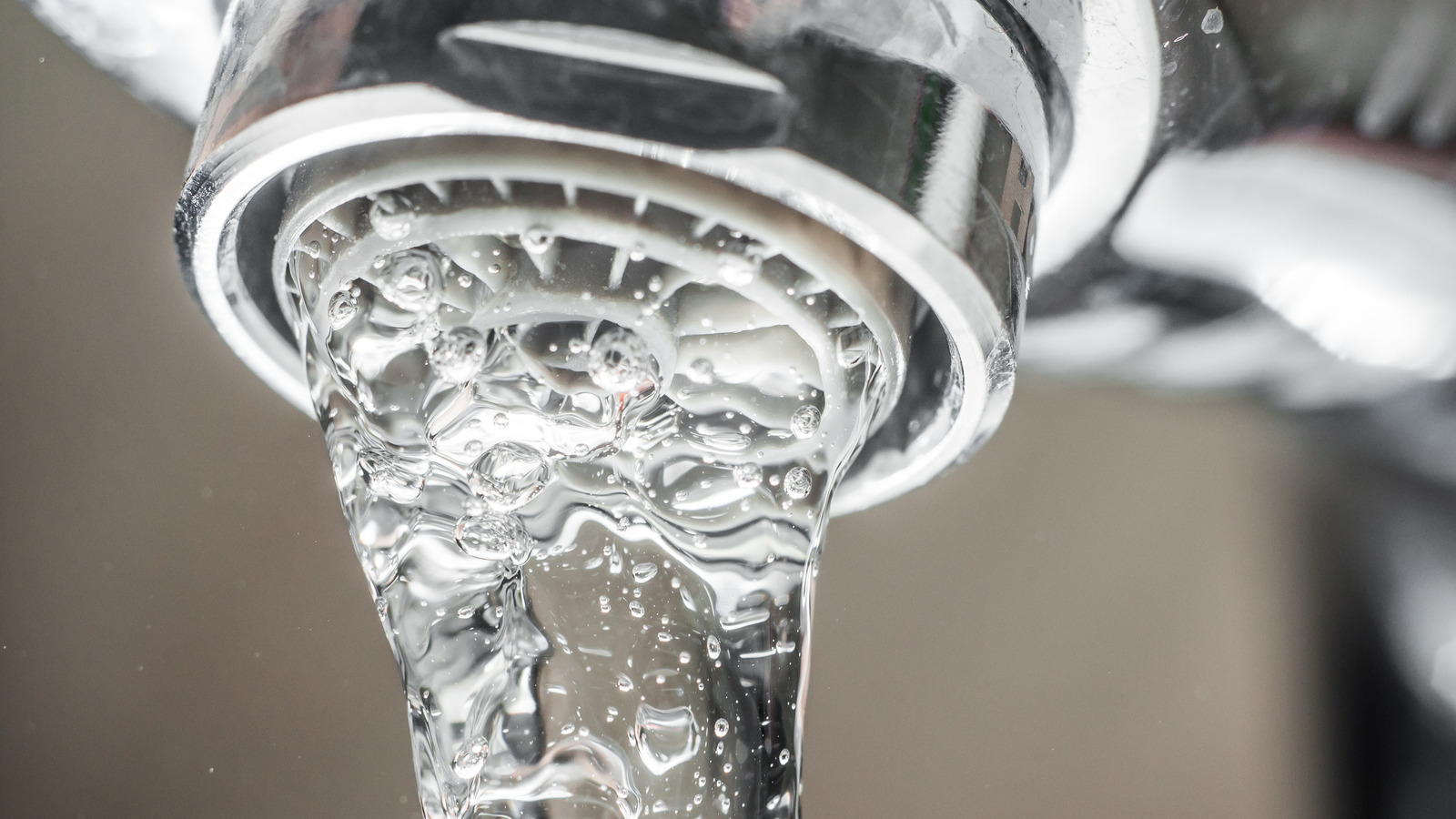 Limescale is a common sight in households and is simply the buildup of mineral deposits on appliances that see water running through them. After a while, you'll notice this accumulation on faucets, shower heads, and other taps around the home. Depending on the speed at which these deposits continue to grow, you may be dealing with significantly hardened water.
Limescale is a common problem in households, but it looks terrible when it begins to build up on your faucets and other appliances and fixtures exposed to water routinely. This accumulation can be removed with a number of specialized solutions, but a simple fix for this problem is often the application of vinegar (via Mira Showers).
Tying a watertight bag around an affected area and filling it with vinegar so that the cap or other metal component is submerged in the solution can soften any hardened deposits and simply wipe them away. This, however, is not a solution for the underlying problem, and you'll still need to solve the hard water issue that creates limescale in the first place: Softening the water coming into your home can prevent line buildup, allowing you to focus on other cleaning and maintenance tasks rather than this household annoyance.