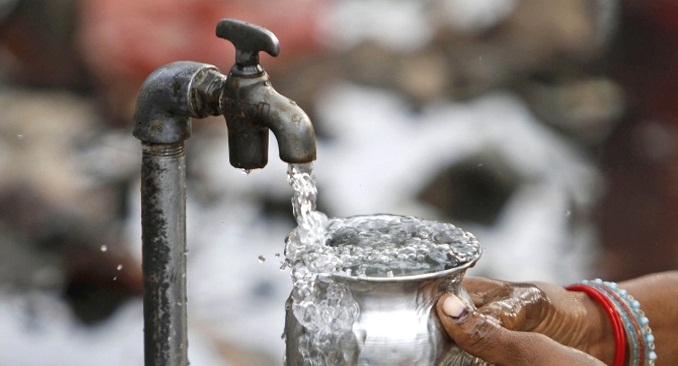 Kendrapara: More than 60 per cent of rural households in Kendrapara district lack safe drinking water even though the Centre and state government have launched a slew of plans to provide the basic necessity on a sustainable manner. Shoddy implementation of water supply schemes is evident from the fact that piped water does not reach people living in the far end of at least 226 villages while over 10 per cent of the tube wells in this district throw out saline water which is unfit for consumption.
According to reports by Jal Jeevan Mission, out of 3,04,725 households in Kendrapara district, drinking water supply is available for 1,56,905 households. Similarly, 70 per cent of the households in only 501 revenue villages out of 1,592 villages in the district are being supplied with drinking water. Drink from tap connection is less than 70 per cent in 501 villages.
Moreover, drinking water supply connection is underway in 83 villages while no project has been sanctioned for the rest of the villages in the district. In many areas, drink from tap facilities has failed to reach the end of the villages. If these figures are taken into account, over 60 per cent of the rural households have been deprived of getting safe drinking water. On the other hand, over 10 per cent of the 16,228 tube wells in rural areas throw out water with high fluoride and iron content.
However, Rural Water Supply and Sanitation (RWSS) department claims that 79 per cent of the rural areas are being supplied with safe drinking water when a report by the district says that every year lakhs of people are affected with water-borne diseases due to use of polluted water from rivers and ponds. This has come at a time when the fate of a mega drinking water project for the residents of saline areas of Mahakalapara and Marshaghai blocks under Basudha Yojana is mired in uncertainty despite completion of 70 per cent works. Chief Minister Naveen Patnaik had laid the foundation stone for the project December 8, 2018.
A petition was filed in National Green Tribunal (NGT) against it. Environmentalists apprehend that the project might get pushed into uncertainty due to the reducing water level in Luna and Chitrotpala rivers from where it will draw water. Environmentalist Ashok Kumar Swain said that the state's second largest river route is in the district with seven rivers flowing through it.
However, the water flow in the rivers has come down due to declining water level in upstream. Saline water easily gushes into Baitarani, Luna, Hansua, Gobari and other rivers in the coastal district. Ganesh Chandra Samal, president of Zilla Janasurakhsya Manch demanded the safeguard of natural sources, plantation on river banks and construction of check dams in the district. He said that the district administration should stop rampant construction on the river basin and also encroachment on riverbeds. He said that the Centre has included Kendrapara as a district that are prone to water crisis under Jal Shakti Abhiyan plan but is not laying adequate stress on its implementation. When contacted, Sub-Collector Niranjan Behera said the district administration is keeping a close watch on the problem and drinking water will be supplied to every household through pipelines within a year