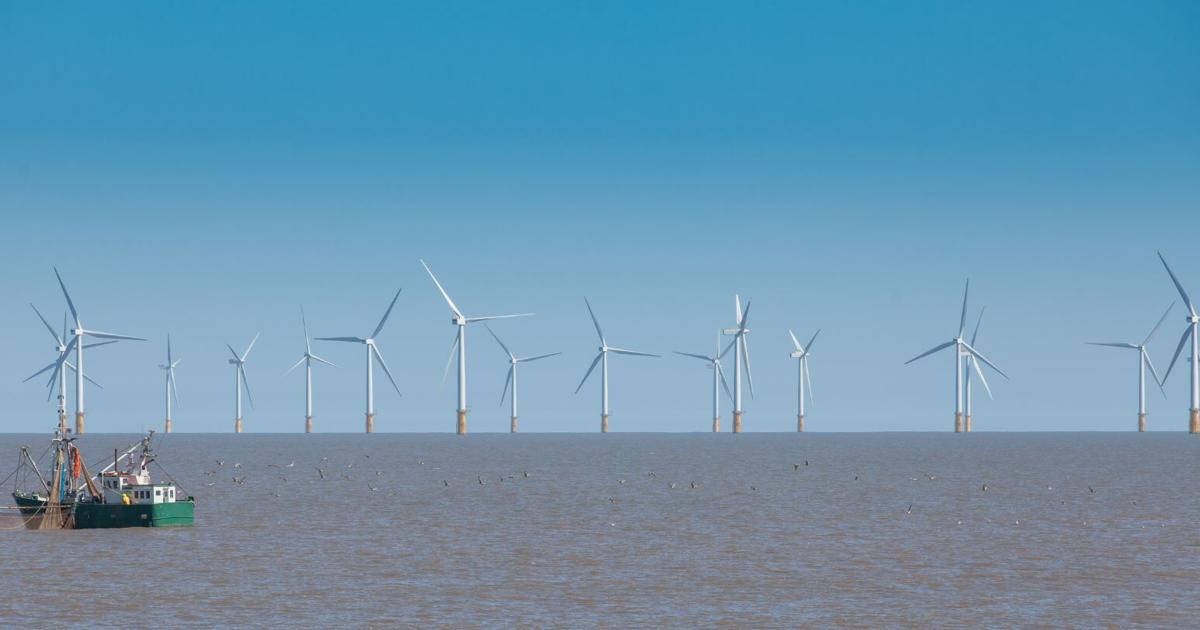 At a recent Bloomberg Green Summit in New York, Biden Administration officials commenting on a slow start on ambitious climate initiatives blamed Congress for a lack of action on the Build Back Better legislation and loss of $550 billion in proposed environmental funding.
However, White House officials signaled positive momentum on renewable energy development especially offshore wind, which figures prominently on the Delaware and Ocean City, Md., coastlines.
Gina McCarthy is national climate advisor at the White House and served as a keynote speaker at the Bloomberg-sponsored media event. She is the former EPA administrator and long-time proponent of alternative energy development.
"Climate change is a significant existential challenge," said McCarthy. "Our only way to have independence and security is to grab the clean-energy future. It's a fact of the instability of fossil fuels. We can deliver clean power, and it will be secure for the American public."
McCarthy said she believes the war in Ukraine is driving more innovation and fast response to reducing American and European dependence on foreign oil, including from Russia. World markets are moving natural gas and other fuel sources to hotspots.
"The president is all in," said McCarthy of the clean-energy future. "We are not going to use this crisis" as an excuse for inaction. "Last year, we had the biggest year ever on wind and solar development."
The Biden Administration has stated that 66 million homes are powered by clean energy in one form or another (nuclear, solar, wind). The U.S. is now investing $1.2 trillion in a clean-energy future.
"Every country needs to keep its sights on this goal with a 'whole of government' approach," said the White House climate advisor. "We have climate safeguards and have restored them from the past. We cannot use the current situation in Ukraine as anything but a wake-up call."
McCarthy called for a need to transition to clean power for homes, factories and vehicles with the war in Ukraine as a global driving force.
"The effort we are focusing on in Ukraine is to get more LNG [liquid natural gas] out to Europe and our allies who need it. That can be done with already existing platforms that are active and moving forward. We have not expanded with new entrants to this business."
"This war should not be a step back or pause or delay," said McCarthy. "We want to achieve 50 percent reductions of CO2 by 2030. We have great success in offshore wind. We have permits issued in moving forward. The leases are in place. These are serious efforts moving forward, including in the Mid-Atlantic and New England. We know that we have to do even more and are focused on wind."
While the electric vehicle (EV) revolution is under way, adoption and battery production has been stalled.
"The EV challenge, and the car sector has proven to be the best opportunity ever to get those automotive and truck energy-efficiency standards we need. We are manufacturing EVs in the U.S. again," she said.
"We need to move forward," allowed the administrator. "There are huge opportunities for us to make energy efficiency in our homes, and transportation systems. The U.S. must deliver clean air for everyone."
"Gina has so much drive and energy," said Bloomberg correspondent Francine Lacqua, who hosts a daily program on Bloomberg media. "The analysts are concerned that it cannot be done without the $550 billion that is frozen in the Build Back Better Act."
McCarthy responded: "The bipartisan infrastructure law has given us a tremendous boost. We need more [resources] from Congress. Maybe we don't need $550 billion; but we do need tax credits. I wish we already had it over the finish line. It's the best thing to do for the American people."
McCarthy estimated that the BBB Act measures would have saved a gigaton of carbon output.
"Every action we take should be sustainable," said McCarthy. "We have to do better, and ask Congress to move forward with tax credits and other ways government can change the system. Climate change has been looked at as an environmental issue — that it is just an EPA or Department of Interior concern. Now, we want business to look at their investments. We need to show our buildings are 100 percent clean energy."
"We need to build climate into the very ether of how government works," said McCarthy. "It should be built into the system so it's more durable."
U.S. Sen. Joe Manchin (D-W.Va.) has stated he wants the next iteration of the BBB to include carbon-based exploration. McCarthy said the Biden Administration understands there is a role for carbon-based fuels.
"I am probably one of the most obnoxious human beings — I want everything right now," said McCarthy. "Of course, I want it to be done now. But I have worked in government for 40 years. I don't think we have lost anything — we are on an irreversible path to clean energy."
"We are moving forward in a way that is quite historic," said the White House climate czar. "The bipartisan infrastructure law has $1.3 trillion for energy, and we have already put out $43 billion to work to get us the infrastructure and charging stations we need" for EV.
"We need to get more action on the Hill."
"Let's get the domestic offshore wind-energy business going forward, and the progress already is incredible," she noted of wind farms like those under way locally by U.S. Wind and Ørsted. "The innovation that we are seeing today is quite remarkable."
New York and New Jersey are already producing wind power offshore.
"We ain't done yet!" said McCarthy to the Bloomberg crowd.