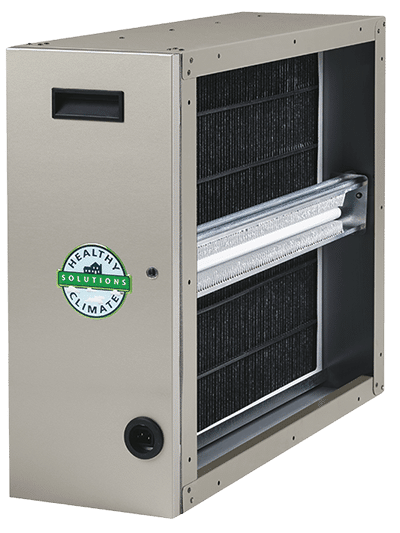 Skip to content
Air Purification & Filtration SystemsCody Vance2023-04-12T15:44:57-04:00

Healthy Climate® air purification and filtration systems are designed to work with your central heating and cooling system. They improve the air throughout your entire home—not just in individual rooms—without producing ozone, a known lung irritant*.
AIR PURIFICATION AND FILTRATION SYSTEMS AT A GLANCE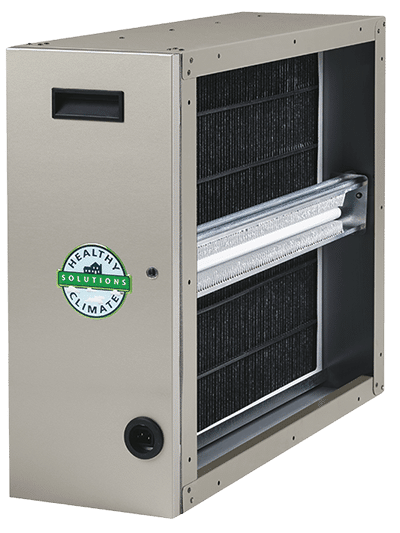 PUREAIRE AIR PURIFICATION SYSTEMS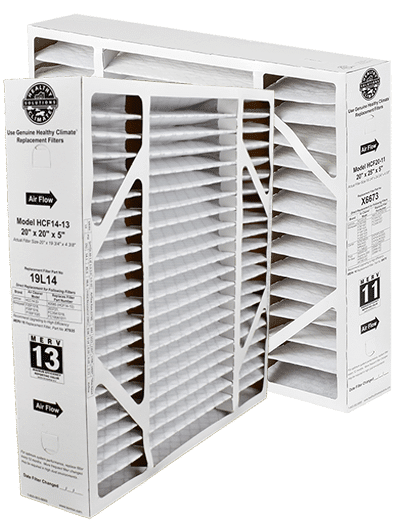 HEALTHY CLIMATE 11 & 13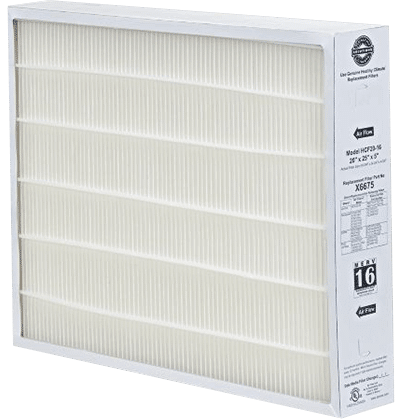 HEALTHY CLIMATE 16
REQUEST AN INSTALL TODAY!
Whether you're in need of service at your home or business, let us be your preferred air conditioning and heating contractor. Give us a call at 402-593-7500 for more information or to schedule a service appointment.
Page load link
.alignleft{float: left;margin-inline-start: 0;margin-inline-end: 2em;}body .is-layout-flow > .alignright{float: right;margin-inline-start: 2em;margin-inline-end: 0;}body .is-layout-flow > .aligncenter{margin-left: auto !important;margin-right: auto !important;}body .is-layout-constrained > .alignleft{float: left;margin-inline-start: 0;margin-inline-end: 2em;}body .is-layout-constrained > .alignright{float: right;margin-inline-start: 2em;margin-inline-end: 0;}body .is-layout-constrained > .aligncenter{margin-left: auto !important;margin-right: auto !important;}body .is-layout-constrained > :where(:not(.alignleft):not(.alignright):not(.alignfull)){max-width: var(–wp–style–global–content-size);margin-left: auto !important;margin-right: auto !important;}body .is-layout-constrained > .alignwide{max-width: var(–wp–style–global–wide-size);}body .is-layout-flex{display: flex;}body .is-layout-flex{flex-wrap: wrap;align-items: center;}body .is-layout-flex > *{margin: 0;}:where(.wp-block-columns.is-layout-flex){gap: 2em;}.has-black-color{color: var(–wp–preset–color–black) !important;}.has-cyan-bluish-gray-color{color: var(–wp–preset–color–cyan-bluish-gray) !important;}.has-white-color{color: var(–wp–preset–color–white) !important;}.has-pale-pink-color{color: var(–wp–preset–color–pale-pink) !important;}.has-vivid-red-color{color: var(–wp–preset–color–vivid-red) !important;}.has-luminous-vivid-orange-color{color: var(–wp–preset–color–luminous-vivid-orange) !important;}.has-luminous-vivid-amber-color{color: var(–wp–preset–color–luminous-vivid-amber) !important;}.has-light-green-cyan-color{color: var(–wp–preset–color–light-green-cyan) !important;}.has-vivid-green-cyan-color{color: var(–wp–preset–color–vivid-green-cyan) !important;}.has-pale-cyan-blue-color{color: var(–wp–preset–color–pale-cyan-blue) !important;}.has-vivid-cyan-blue-color{color: var(–wp–preset–color–vivid-cyan-blue) !important;}.has-vivid-purple-color{color: var(–wp–preset–color–vivid-purple) !important;}.has-black-background-color{background-color: var(–wp–preset–color–black) !important;}.has-cyan-bluish-gray-background-color{background-color: var(–wp–preset–color–cyan-bluish-gray) !important;}.has-white-background-color{background-color: var(–wp–preset–color–white) !important;}.has-pale-pink-background-color{background-color: var(–wp–preset–color–pale-pink) !important;}.has-vivid-red-background-color{background-color: var(–wp–preset–color–vivid-red) !important;}.has-luminous-vivid-orange-background-color{background-color: var(–wp–preset–color–luminous-vivid-orange) !important;}.has-luminous-vivid-amber-background-color{background-color: var(–wp–preset–color–luminous-vivid-amber) !important;}.has-light-green-cyan-background-color{background-color: var(–wp–preset–color–light-green-cyan) !important;}.has-vivid-green-cyan-background-color{background-color: var(–wp–preset–color–vivid-green-cyan) !important;}.has-pale-cyan-blue-background-color{background-color: var(–wp–preset–color–pale-cyan-blue) !important;}.has-vivid-cyan-blue-background-color{background-color: var(–wp–preset–color–vivid-cyan-blue) !important;}.has-vivid-purple-background-color{background-color: var(–wp–preset–color–vivid-purple) !important;}.has-black-border-color{border-color: var(–wp–preset–color–black) !important;}.has-cyan-bluish-gray-border-color{border-color: var(–wp–preset–color–cyan-bluish-gray) !important;}.has-white-border-color{border-color: var(–wp–preset–color–white) !important;}.has-pale-pink-border-color{border-color: var(–wp–preset–color–pale-pink) !important;}.has-vivid-red-border-color{border-color: var(–wp–preset–color–vivid-red) !important;}.has-luminous-vivid-orange-border-color{border-color: var(–wp–preset–color–luminous-vivid-orange) !important;}.has-luminous-vivid-amber-border-color{border-color: var(–wp–preset–color–luminous-vivid-amber) !important;}.has-light-green-cyan-border-color{border-color: var(–wp–preset–color–light-green-cyan) !important;}.has-vivid-green-cyan-border-color{border-color: var(–wp–preset–color–vivid-green-cyan) !important;}.has-pale-cyan-blue-border-color{border-color: var(–wp–preset–color–pale-cyan-blue) !important;}.has-vivid-cyan-blue-border-color{border-color: var(–wp–preset–color–vivid-cyan-blue) !important;}.has-vivid-purple-border-color{border-color: var(–wp–preset–color–vivid-purple) !important;}.has-vivid-cyan-blue-to-vivid-purple-gradient-background{background: var(–wp–preset–gradient–vivid-cyan-blue-to-vivid-purple) !important;}.has-light-green-cyan-to-vivid-green-cyan-gradient-background{background: var(–wp–preset–gradient–light-green-cyan-to-vivid-green-cyan) !important;}.has-luminous-vivid-amber-to-luminous-vivid-orange-gradient-background{background: var(–wp–preset–gradient–luminous-vivid-amber-to-luminous-vivid-orange) !important;}.has-luminous-vivid-orange-to-vivid-red-gradient-background{background: var(–wp–preset–gradient–luminous-vivid-orange-to-vivid-red) !important;}.has-very-light-gray-to-cyan-bluish-gray-gradient-background{background: var(–wp–preset–gradient–very-light-gray-to-cyan-bluish-gray) !important;}.has-cool-to-warm-spectrum-gradient-background{background: var(–wp–preset–gradient–cool-to-warm-spectrum) !important;}.has-blush-light-purple-gradient-background{background: var(–wp–preset–gradient–blush-light-purple) !important;}.has-blush-bordeaux-gradient-background{background: var(–wp–preset–gradient–blush-bordeaux) !important;}.has-luminous-dusk-gradient-background{background: var(–wp–preset–gradient–luminous-dusk) !important;}.has-pale-ocean-gradient-background{background: var(–wp–preset–gradient–pale-ocean) !important;}.has-electric-grass-gradient-background{background: var(–wp–preset–gradient–electric-grass) !important;}.has-midnight-gradient-background{background: var(–wp–preset–gradient–midnight) !important;}.has-small-font-size{font-size: var(–wp–preset–font-size–small) !important;}.has-medium-font-size{font-size: var(–wp–preset–font-size–medium) !important;}.has-large-font-size{font-size: var(–wp–preset–font-size–large) !important;}.has-x-large-font-size{font-size: var(–wp–preset–font-size–x-large) !important;}
.wp-block-navigation a:where(:not(.wp-element-button)){color: inherit;}
:where(.wp-block-columns.is-layout-flex){gap: 2em;}
.wp-block-pullquote{font-size: 1.5em;line-height: 1.6;}
]]>
Go to Top