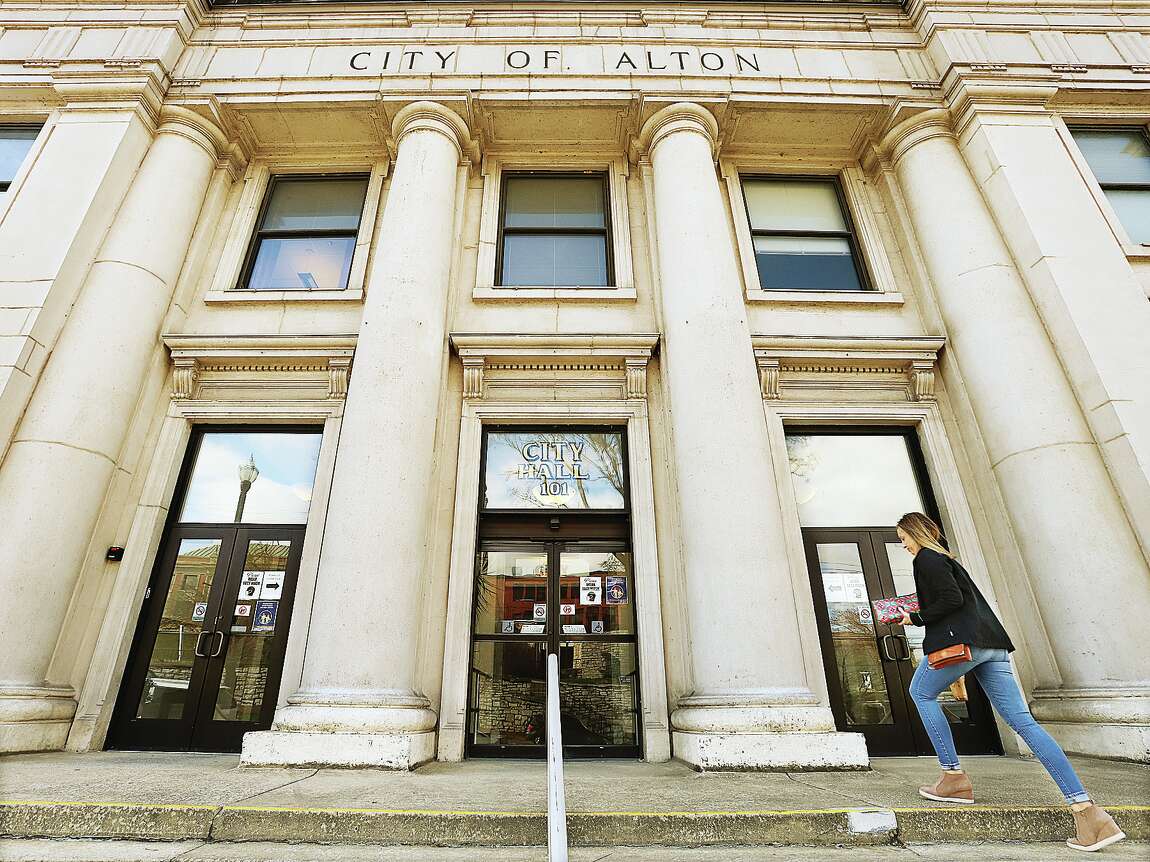 July 12, 2022
Alton City Hall
John Badman
ALTON – Heating, ventilation and air conditioning epairs took over the conversation at Monday's Committee of the Whole meeting in Alton.
Aldermen at Wednesday's city council meeting will vote on a letter of intent with Trane U.S., Inc., based in Fenton, Missouri, to complete an Investment Grade Audit to address the city's aging physical plant infrastructure, improve indoor air quality and increase comfort and energy efficiency in five municipal facilities.
Included in the work is the Alton Police Station at 1700 E. Broadway, Alton Public Works at 2 Emmie L. Kaus Lane, Alton City Hall at 101 E. 3rd St., and Alton fire stations at 333 E. 20th St. and 3212 College Ave.
If approved, Trane will deliver proposals to the city by Oct. 14.
Council members also delayed declaring 1000 Tonsor Road as surplus property. Items approved Monday were the adoption of the internal administrative budget for fiscal year 2022-2023 and placing a "No Parking" sign on Angle Street.
Dylan Suttles joined The Telegraph in Alton in January 2019. He covers Alton, Godfrey, education, health and new businesses in the Alton area.