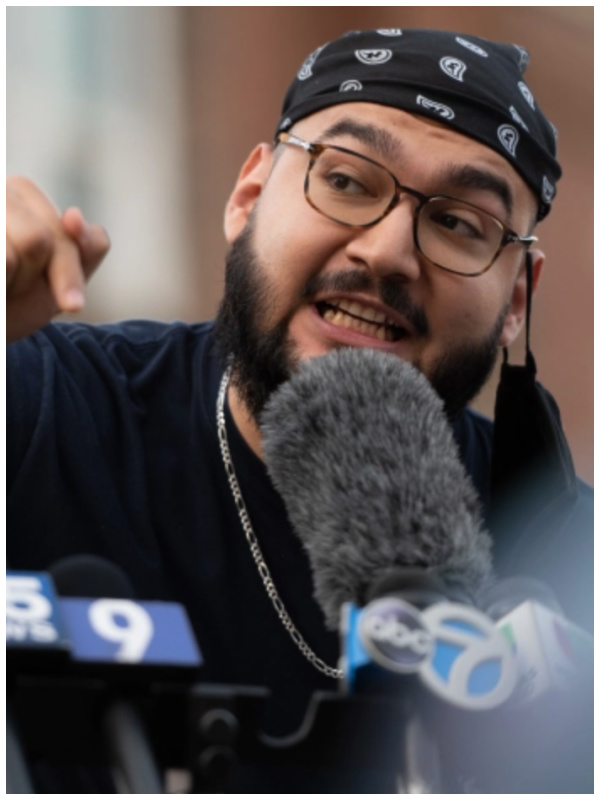 EAST SIDE — Five Southeast Siders are campaigning to replace the first woman to represent the 10th Ward in City Council as she prepares to step down next year after two terms.
Ald. Susan Sadlowski Garza was elected 10th Ward alderperson in 2015, when she forced longtime Ald. John Pope into a runoff and won by only 20 votes. She became the first Chicago Teachers Union member elected to City Council.
Sadlowski Garza easily won reelection in 2019, defeating her only challenger, Bobby Loncar, with 68.6 percent of the vote. She announced in September she would not seek a third term, saying it's time for her to step back from being an elected official and "take care of my family and myself."
The 10th Ward — which covers East Side and Hegewisch and parts of South Chicago, South Deering and Riverdale — is a focal point of activism as its residents fight to address environmental inequities and the impacts of deindustrialization.
The election is Feb. 28. If no one candidate receives at least 50 percent of the vote, the top two finishers will go to a runoff April 4.
Here's a look at the aldermanic hopefuls:
Óscar Sanchez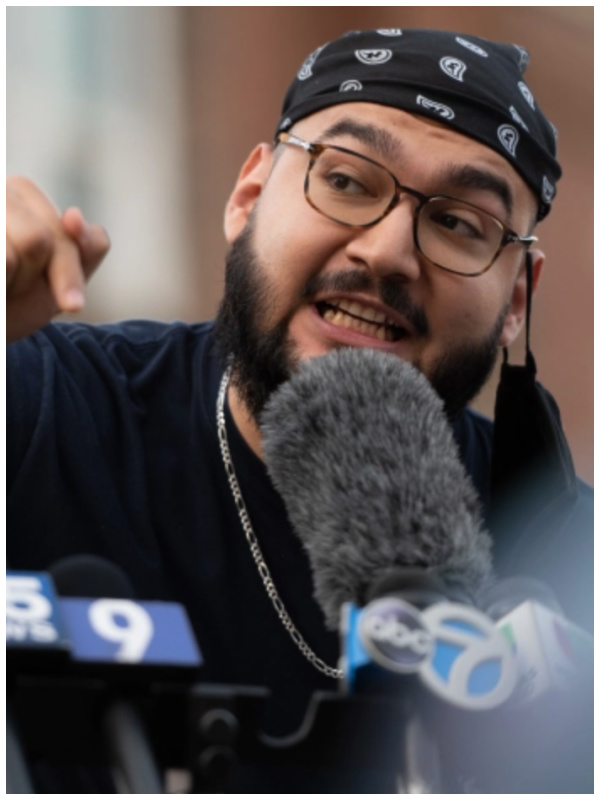 Credit: Colin Boyle/Block Club ChicagoÓscar Sanchez.
Sanchez, an environmental activist and youth organizer, announced he would challenge Sadlowski Garza before she decided not to run for reelection.
The East Side resident is running on a platform that centers "clean air, equitable education, walkable and accessible communities, affordable housing, sustainable and resilient workforce development and collective community safety," he told Block Club.
Sanchez participated in a hunger strike in February and March 2021 as part of a successful campaign demanding the city's health department deny a permit for North Side metal scrapper General Iron to move its operations to Southside Recycling at 116th Street and Burley Avenue.
It's time to "enforce what environmental justice is" through an ordinance to address the cumulative impact of pollution on Chicago's neighborhoods and reparations for residents affected by decades of health inequities, Sanchez said.
Ana Guajardo
Credit: Colin Boyle/Block Club ChicagoAna Guajardo.
Guajardo announced her City Council bid in September with the backing of mayoral candidate Rep. Jesús "Chuy" García, two days after Sadlowski Garza announced she would not seek reelection.
The South Deering resident has called for equal funding for Chicago schools, "fair property taxes," upgraded infrastructure, "modern institutions" like parks and libraries, and environmental and social justice during the campaign.
Guajardo co-founded the Centro de Trabajadores Unidos or the United Workers' Center in East Side, an organization that advocates for immigrant workers' rights and needs.
Guajardo served in the Army National Guard and is a doctoral candidate. Her parents settled on the South Side as undocumented immigrants and received amnesty from the federal government, while her father worked in the Southeast Side's steel mills, she said.
Peter Chico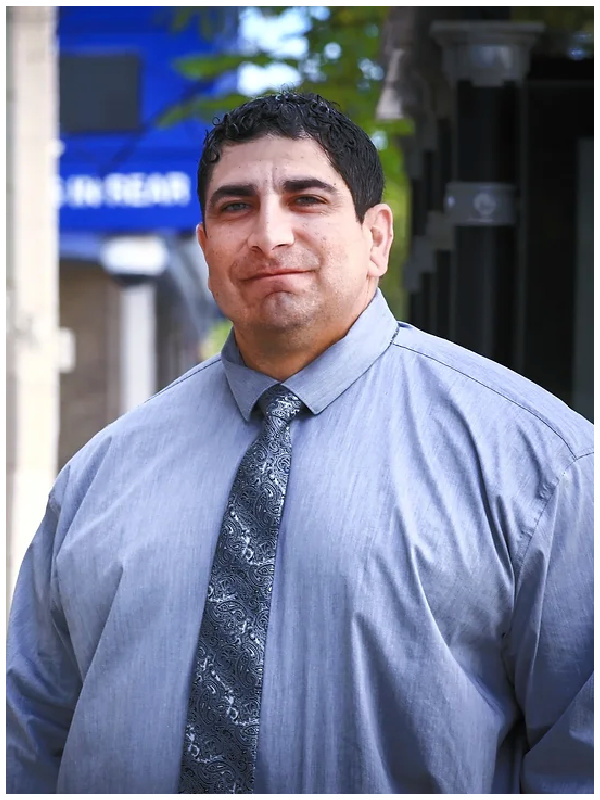 Credit: Peter Chico for 10th WardPeter Chico.
Chico supports economic development, an increased police presence, increased funding for education and a streamlining of city services as he runs for the 10th Ward seat, according to his campaign website.
A resident of Hegewisch, Chico is a police officer working in the South Chicago (4th) District. He's also a community representative on George Washington High School's local school council.
Chico received his master's in public service from DePaul University. He's the grandson of John Chico, a former South Works steelworker who was an early supporter of Ed Sadlowski, a labor activist and Sadlowski Garza's father.
Jessica A. Venegas
Credit: Jessica A. Venegas/FacebookJessica A. Venegas.
Venegas is a police officer who has worked in several districts and an attorney with a private practice in family law.
Her platform calls for more police; more funding for education, mental health and behavioral services; and economic and environmental policies, according to her campaign website.
The East Sider graduated from George Washington High School and received degrees from DePaul University and the University of Illinois Chicago's law school. She also founded the nonprofit Tia and Gramma Organization, which aims to open a community center in South Deering.
Yessenia Carreón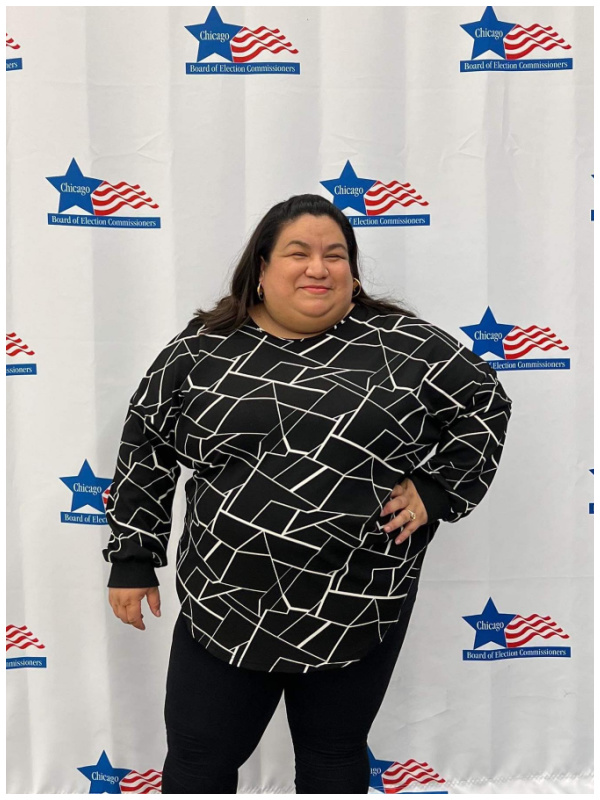 Credit: Yessenia Carreón/FacebookYessenia Carreón.
Public safety, educational funding, infrastructure and economic development are among Carreón's priorities if elected, according to her campaign website.
She's an "an advocate for local artists" who helped organize summer festivals as chief operating officer of local media outlet ONT and helped secure funding for Roman Villarreal's sculpture in Steelworkers Park, she said.
Carreón served as a staffer in Pope's office from 2006 until the alderperson's 2015 election loss to Sadlowski Garza. She campaigned for 10th Ward alderperson in 2019, but was booted from the ballot after a challenge to her nominating petitions.
Listen to "It's All Good: A Block Club Chicago Podcast":