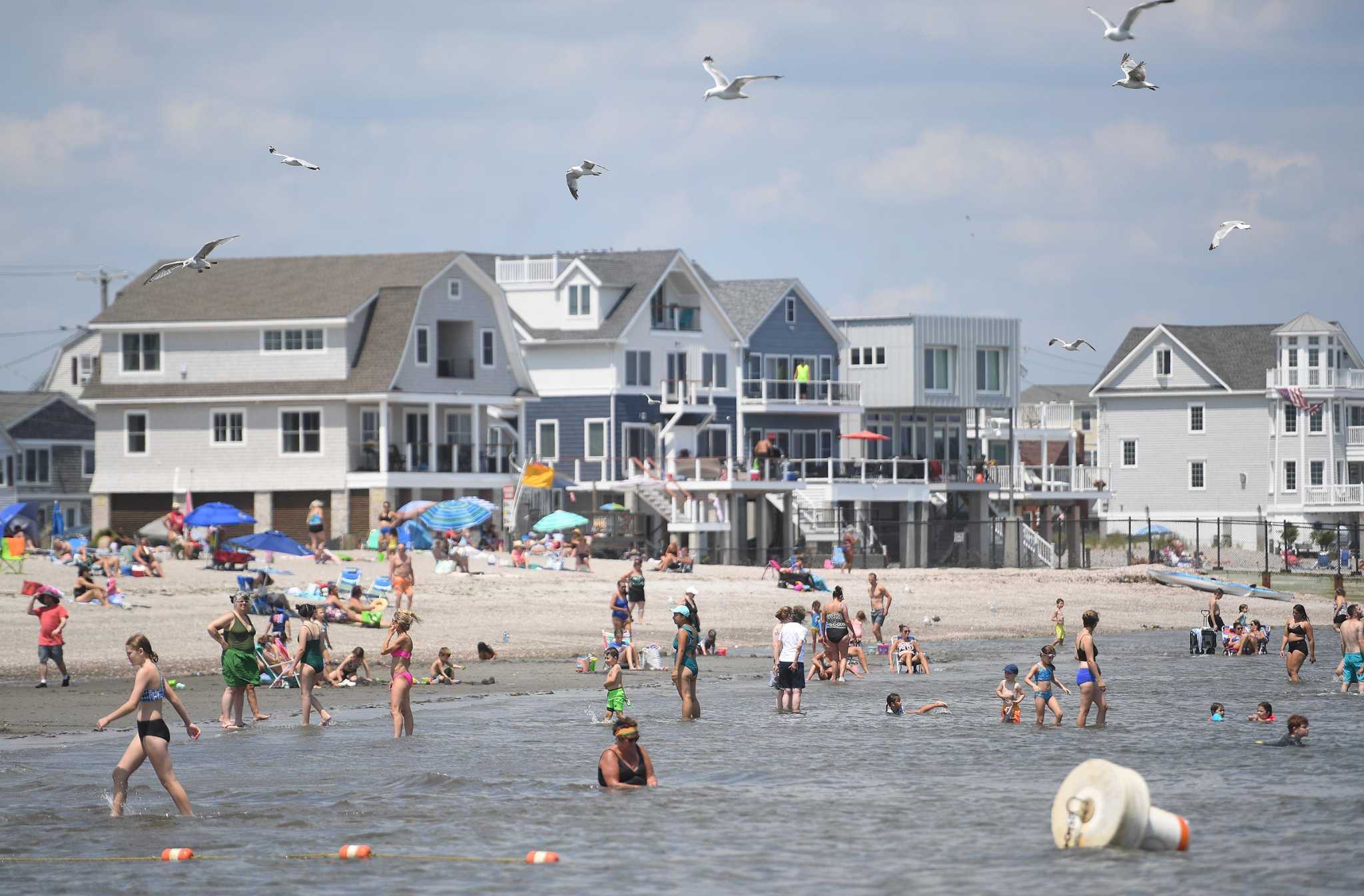 Aug. 2, 2022
Crowds beat the heat with a dip in the Sound at Silver Sands State Park in Milford, Conn. on Tuesday, July 19, 2022. The state Department of Energy and Environmental Protection said certain bacteria was found in water samples from Milford's Silver Sands and Middlefield's Wadworth Falls state parks Tuesday.
Brian A. Pounds / Hearst Connecticut Media
Silver Sands and Wadsworth Falls state parks have been closed due to water quality, the state Department of Energy and Environmental Protection said Tuesday.
The states agency collects water samples from parks each week. The state Department of Public Health then analyzes the samples to determine if there are "certain indicator bacteria" in the samples.
These bacteria "are not disease-causing pathogens but are one of the tools used by public health and environmental protection authorities to evaluate the potential for contamination of waterbodies," DEEP said in the report.
Officials retested Silver Sands State Park in Milford on Tuesday and the results are expected to come back Wednesday. Retesting at Wadsworth State Park in Middlefield is scheduled for Wednesday with results on Thursday.
Liz Hardaway is a breaking news reporter for Hearst Connecticut Media through the Hearst Fellowship Program.
She previously worked at the San Antonio Express-News to help cover city hall and local issues. She also worked at the Sun Newspapers in Southwest Florida as a general assignment reporter covering politics, business, and health. 
Liz graduated from Ohio Wesleyan University in 2018 with a B.A. in journalism. She enjoys cooking, reading and playing with her dachshund, Finn.