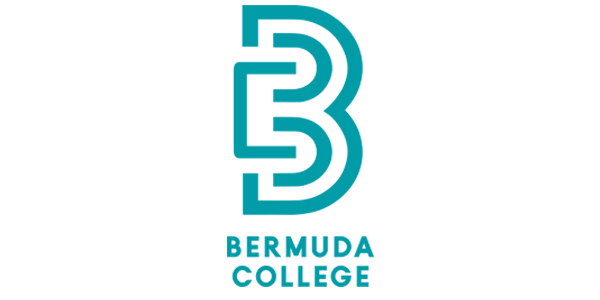 "The 2021-2022 Annual Report highlights several key achievements of the College as it seeks to fulfil the bold objectives outlined in its five-year Strategic Plan 'Vision 2023: Delivering Success," Minister of Education Diallo Rabain said in the House of Assembly as he tabled the Annual Report of the Bermuda College.
Mr. Speaker, this morning I rise before this Honourable House to table the Annual Report of the Bermuda College for the year 2021-2022 as required under Section 8 [2] of the Bermuda College Act 1974.
Mr. Speaker, one of the main functions of the Bermuda College Board of Governors is to produce the annual report and audited financial statements of the College. The 2021-2022 Annual Report highlights several key achievements of the College as it seeks to fulfil the bold objectives outlined in its five-year Strategic Plan: "Vision 2023: Delivering Success". The fact that there has been such significant progress in all six strategic priorities—Student Success, Campus Culture, Human Capital, Diversification of Revenue & Partnerships; Infrastructure and Marketing & Branding—testifies once again to the resilience, dedication and resourcefulness of faculty and staff at Bermuda College.
Mr. Speaker, the College celebrated 127 graduates in Spring 2021 Commencement ceremonies [January & May], representing a 16-percent increase in graduate numbers from Spring 2020. Four students also received baccalaureate degrees in business from the College's long-standing partnership with Mount Saint Vincent University.
Mr. Speaker, I am also pleased to report on the encouraging performance of our public high school dual enrolment students at the College. Forty-five [45] students successfully completed the academic year. They had the dubious distinction of being the first dual-enrolment cohort to begin the academic year in a completely remote learning environment. Despite this challenge, over half of the students achieved a grade point average of 3.0 or higher. And in the May 2021 Commencement ceremony, sixteen [16] students graduated weeks before receiving their high school diplomas. As part of the public high school's career pathways programme, seventy-eight [78] high school students were awarded the City and Guilds Entry Level 2 Employability Skills certificate, and a further ten students earned the Certificate for Nursing Assistants [CNA] through the College's Athora Division of Professional and Career Education [APACE].
Mr. Speaker, there were more than 13-hundred registrations in the Athora Division of Professional and Career Education [APACE] courses and programmes during this reporting period. In-person registrations declined, but this decrease was more than offset by a tremendous increase in registrations for hybrid and online courses. This increase in online courses earned APACE an impressive top 5 ranking throughout Canada, United States and the Caribbean in generating registration for LERN Online Courses, the largest continuing education association in the world, serving more than 550 higher education institutions.
Mr. Speaker, this year, two new external partners were added to the slate of articulation agreements or transfer pathways that benefit Bermuda College graduates. Thomas College in Maine and Cape Breton University in Nova Scotia. Thomas College will recognise all three-credit courses successfully passed at Bermuda College, for transfer into any of its corresponding baccalaureate degree programmes. Similarly, Cape Breton University will accept the College's Associate Degree in Business Administration or Computer Information Systems credits towards its Bachelors in Business Administration programme; and the College's Associate Degree in Hospitality Management credits to Cape Breton's Bachelor's Degree in Hospitality and Tourism Management.
Mr. Speaker, the College is indebted to the Bermuda College Foundation and its donors for their commendable efforts in raising funds and forging productive relationships with businesses, industry and individuals. Their tireless efforts have yielded tangible results: upgrades to the College's facilities and equipment; increased financial awards and scholarships for students; and reconnection with the community and the College's alumni.
Mr. Speaker, a total of $718,942.27 supported 356 students through financial awards, scholarships and needs-based funding during this reporting period. Included in this amount is the $300,000 Government Grant from the Ministry of Education for its fifth consecutive year, as part of the Government's ongoing commitment to providing financial assistance to those students desirous of fulfilling higher education or career goals.
Mr. Speaker, despite these positive outcomes, overall enrolment in credit programmes fell by sixteen percent in Fall 2021. Enrolment for in-person courses declined significantly, but online and hybrid learning reflected tremendous growth in the Division's online registrations, as local professionals from all sectors turned to the PACE Division for online solutions for their professional and continuing education needs. The normalisation of integrated technology, implementation of online learning, and adaptation for non-traditional learners, are all essentially trending towards permanence.
Mr. Speaker, as a result of discussions between the Office of the Vice-President, Academic & Student Affairs and Georgia State University [GSU] Foundation, the GSU Foundation will now award up to $15-thousand to a Bermuda College graduate. Internships and the provision of scholarships for graduates to attend St. John's University were also increased as a result of the successful ABIR Insurance Course.
Mr. Speaker, the Division of Nursing and Allied Health launched its new Diagnostic Imaging Technology Programme with 10 students in Fall 2021; and, celebrated its first pre-med graduate, a dual enrolment student, who has been accepted into the third year of the medical programme at St George's University, Grenada. In addition, there has been a 100% student success rate in the Associate of Science [Nursing] Programme. The Division's application for Candidacy to the Accreditation Commission for Education in Nursing [ACEN], was accepted for accreditation of the Associate of Science [Nursing] Programme. The next step is to host a site visit in Spring 2023. The Division of Nursing and Allied Health also launched four new courses – Medical Ethics; Medical Terminology; Pathophysiology; and Spanish for Health Care Workers in collaboration with the Divisions of Arts & Science, and Business Hospitality and Technical Education.
Mr. Speaker, the Facilities Management & Security staff played a critical role in the construction of the new Athene Career Development Centre [CDC]. The College's HVAC system in the IT Data Centre was updated; and the lecture theatre in Hallett Hall was completely renovated. New HVAC air purification systems in College Center and West Hall were introduced to improve air quality, while reducing airborne virus transmission rates. The HVAC controls in North Hall and Brock Hall were upgraded as part of a multi-phased project to have all buildings on campus controlled through automation.
Finally, Mr. Speaker, I am pleased to note that the College produced its 2021 audit package on schedule and received an unqualified opinion. Bermuda College has maintained the timely completion of its audits and remains current with the production of its financial statements.
Mr. Speaker, I invite this Honorable House to read through the annual report for details of Bermuda College's accomplishments and successes for the 2021-2022 reporting period. I want to take this opportunity to commend the hard work and commitment of the Board, executive, administration, faculty and staff at Bermuda College for another year. And as I close, I want to encourage the general public to take advantage of the various courses and programmes offered at Bermuda College: there are many paths; discover yours!
Thank you Mr. Speaker.