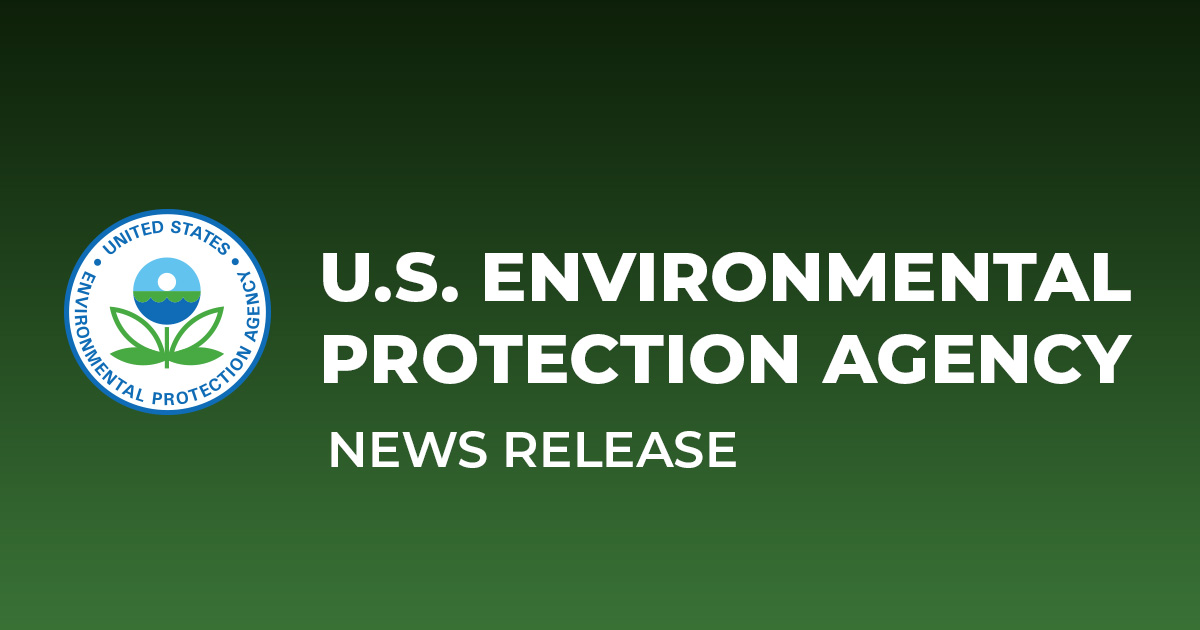 September 16, 2022
BOSTON – (September 16, 2022) – Today, the U.S. Environmental Protection Agency (EPA) awarded over $188 million in Bipartisan Infrastructure Law funding to Massachusetts for water infrastructure improvements.
President Biden's Bipartisan Infrastructure Law (BIL) allocates more than $50 billion to EPA toward repairing the nation's essential water infrastructure, which helps communities access clean, safe and reliable drinking water, increase resilience, collect and treat wastewater to protect public health, clean up pollution and safeguard vital waterways. The grant marks the first significant distribution of water infrastructure funds thanks to the Bipartisan Infrastructure Law. State allocations were previously announced.
"All communities need access to clean, reliable, safe water," said EPA Administrator Michael S. Regan. "Thanks to President Biden's leadership and the resources from the historic Bipartisan Infrastructure Law, we are repairing aging water infrastructure, replacing lead service lines, cleaning up contaminants, and making our communities more resilient in the face of floods and climate impacts."
"President Biden has been clear—we cannot leave any community behind as we rebuild America's infrastructure with the Bipartisan Infrastructure Law," said White House Infrastructure Coordinator Mitch Landrieu. "Because of his Bipartisan Infrastructure Law, nearly half of the additional SRF funding will now be grants or forgivable loans, making accessing these critical water resources easier for small, rural and disadvantaged communities."
"The historic Bipartisan Infrastructure Law is funding critical water infrastructure projects across New England, especially in places that have been historically underserved," said EPA Regional Administrator David W. Cash. "No one should be worried when they turn on their tap and ensuring clean drinking water and safe wastewater services to communities across the region is essential. We are proud to work with states, Tribes, and communities in making these unprecedented investments."
"The $188 million provided through the Bipartisan Infrastructure Law will enable the Commonwealth to continue to upgrade and reconstruct the state's water infrastructure systems as we work to collectively address serious issues like lead pipes and PFAS contamination," said Governor Charlie Baker. "We thank our federal partners for advancing these critical funds, which will help us achieve our shared goals of ensuring clean, safe drinking water is readily available while also protecting the state's natural resources for all to benefit from and enjoy."
EPA's SRFs are part of President Biden's Justice40 initiative, which aims to deliver at least 40% of the benefits from certain federal programs flow to underserved communities. Furthermore, nearly half the funding available through the SRFs thanks to the Bipartisan Infrastructure Law must be grants or principal forgiveness loans that remove barriers to investing in essential water infrastructure in underserved communities across rural America and in urban centers.
In fiscal year 2022, the six New England states have received a total of $484,744,421 with nearly half of this funding available as grants or principal forgiveness loans that remove barriers to investing in essential water infrastructure in underserved communities across rural America and in urban centers. The fiscal year 2022 allocation is the first of five years of $43 billion in dedicated EPA SRF funding that states will receive through the Bipartisan Infrastructure Law. For more than 30 years, the SRFs have been the foundation of water infrastructure investments, providing low-cost financing for local projects across America. However, many vulnerable communities facing water challenges have not received their fair share of federal water infrastructure funding. Under the Bipartisan Infrastructure Law, states have a unique opportunity to correct this disparity.
Funding announced today represents FY22 awards for states that have submitted and obtained EPA's approval of their plans for use of the funding. Capitalization grants will continue to be awarded, on a rolling state-by-state basis, as more states receive approval throughout FY22; states will also receive awards over the course of the next four years. As grants are awarded, the state SRF programs can begin to distribute the funds as grants and loans to communities across their state.
Planned projects in Massachusetts that the Bipartisan Infrastructure Law will fund include lead line replacement projects in New Bedford and Lowell, as well as PFAS treatment projects in North Attleboro and Townsend. A host of other projects are slated for funding in the state through this new increase in funding, which will significantly increase the ability of towns and cities to meet their infrastructure needs.
"I'm thrilled about the Bipartisan Infrastructure Law's historic $188 million investment to help communities across Massachusetts transform their water infrastructure and ensure safe and reliable drinking water for decades to come," said Senator Warren. "With this funding, we also have an opportunity to right injustices and prioritize investments in frontline communities."
"When crafting the Bipartisan Infrastructure Law, we recognized that 'infrastructure' goes far beyond roads and bridges," said Congressman Richard E. Neal, Chair of the House Committee on Ways and Means, MA-01. "Our water infrastructure is some of our most important and most vulnerable. Thanks to this legislation, we will be able to ensure it is enhanced and protected for the safety of our constituents for generations to come."
"Whether it's replacing lead pipes in Lowell, cleaning up PFAS-contaminated drinking water in Townsend, or upgrading sewage systems along the Merrimack River, the Bipartisan Infrastructure Law is delivering for every city and town in the Third District," said Congresswoman Lori Trahan, MA-03. "I'm proud of our work to secure this federal investment, and I look forward to seeing each of these projects through to completion so that our communities and our Commonwealth are an even better place to call home."
"Everyone deserves access to clean water. Massachusetts has some of the oldest water infrastructure in the country," said Congressman Jake Auchincloss, MA-04. "From replacing lead water pipes to improving PFAS treatment facilities, these grants will address urgent water infrastructure needs for Bay Staters. The work is just getting started, and I am committed to securing further support for clean water investments."
"Every American should have access to safe, clean drinking water — no matter their zip code or income," said Assistant Speaker Katherine Clark, MA-05. "The Infrastructure and Jobs law makes this a reality, and I'm thrilled that this historic funding is already making its way to Massachusetts. It will strengthen our water infrastructure, support our climate resiliency, and improve public health while prioritizing the communities too often left out and left behind."
"From cities and towns along the Merrimack River, where combined sewer overflows are frequent, to the shores of King's Beach, which straddles Lynn and Swampscott and has been plagued by contamination, many of our communities are struggling to protect their water resources in the face of aging infrastructure and increased storm surge related to climate change," said Congressman Seth Moulton, MA-06. "This funding will go a long way towards repairing our essential water infrastructure."
"Every community deserves to feel confident their water is clean, safe, and reliably available regardless of their zip code," said Congresswoman Ayanna Pressley, MA-07. "These investments in our critical water infrastructure will address the inexcusable disparity in access to high quality drinking water and can be a major step in the fight to mitigate the current and future impacts of the climate crisis."
"I am happy and proud to see Massachusetts receive this critical funding to invest in our water infrastructure," said Congressman Stephen Lynch, MA-08. "Many communities across the state suffer from outdated water systems. These capitalization grants from the Bipartisan Infrastructure Law will help cities and towns across the Commonwealth make the necessary investments in their water infrastructure so they can attain clean and safe drinking water. I thank all my Congressional colleagues for supporting this effort."
The Bipartisan Infrastructure Law presents the largest ever funding opportunity for investing in water infrastructure. Find out more about Bipartisan Infrastructure Law programs and other programs that help communities manage their water at www.epa.gov/infrastructure.