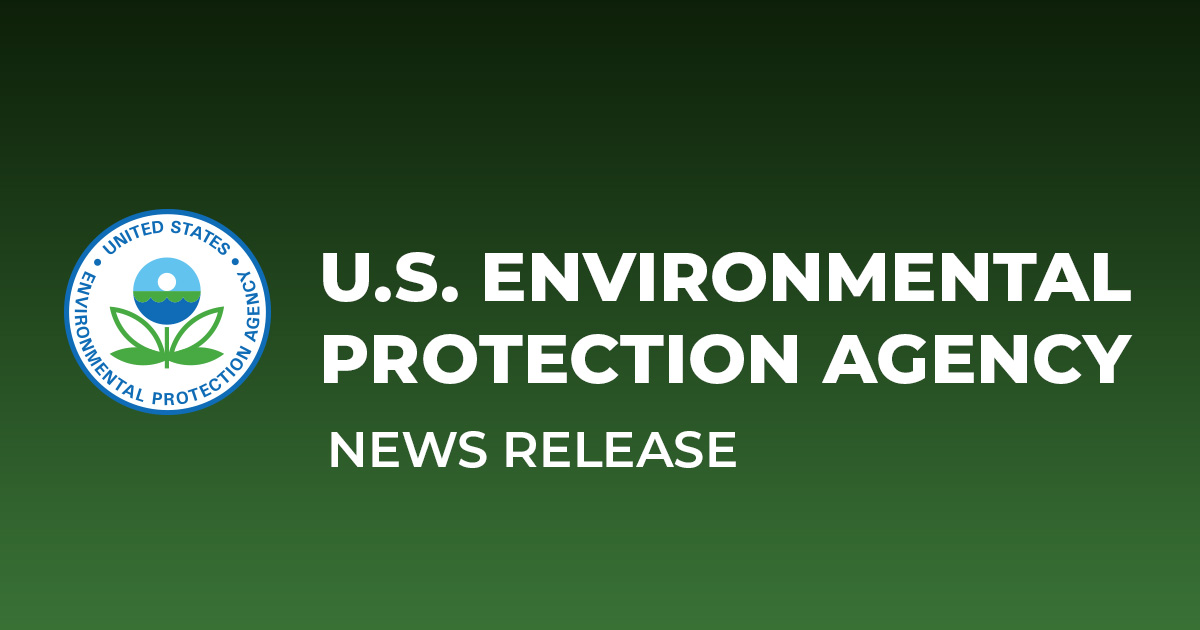 Funds from EPA's New Climate Pollution Reduction Grant Program were made possible by President Biden's Inflation Reduction Act
April 3, 2023
BOSTON – The Biden-Harris Administration has announced $3 Million to develop innovative strategies to cut climate pollution and build clean energy economies across Maine. Earlier this month, the U.S. Environmental Protection Agency (EPA) announced the availability of the funds, which are is a part of the first tranche of funding going to states, local governments, Tribes, and territories from the Climate Pollution Reduction Grants (CPRG) program created by President Biden's Inflation Reduction Act.
Today, the State of Maine announced that it would be participating in the new program that provides flexible planning resources for the state agencies to develop and implement scalable solutions that protect people from climate pollution and advance environmental justice.
"We know that tackling the climate crisis demands a sense of urgency to protect people and the planet," said EPA Administrator Michael S. Regan. "President Biden's Inflation Reduction Act is a historic opportunity to provide communities across the country with the resources they need to protect people from harmful climate pollution and improve our economy. These Climate Pollution Reduction Grants are an important first step to equip communities with the resources to create innovative strategies that reduce climate emissions and drive benefits across the country."
"Through our climate action plan, Maine has made strong progress in reducing emissions, advancing clean energy, and protecting Maine's people, infrastructure and environment from climate change," said Governor Janet Mills. "This important funding from the Inflation Reduction Act will allow us to continue our work and ensure that Maine remains a leader in addressing climate change."
"Effectively addressing climate change impacts is the greatest challenge of our generation. EPA is very pleased to partner with the State of Maine to find ways to lower carbon emissions, increase the resiliency of our communities to withstand the impacts of a changing climate, and ensure that historically underserved communities are getting the investments and environmental protection they deserve," said EPA New England Regional Administrator David W. Cash. "We know that innovations driven from environmental challenges can reap major benefits for our communities and our economy."
Maine is among the 50 states, the District of Columbia and Puerto Rico that are eligible to receive $3 million in grant funds. Maine will use the funds through the Maine Climate Council — an assembly of scientists, industry leaders, bipartisan local and state officials, and engaged citizens — to update Maine's climate action plan, Maine Won't Wait, starting this fall, in collaboration with towns, cities, and Tribal governments and by conducting meaningful engagement with low income and disadvantaged communities throughout Maine.
Later this year, EPA will launch a competition for $4.6 billion in funding to implement projects and initiatives included in the plans, which Maine is eligible to receive. Maine can also use this funding to develop strategies for using the other grant, loan, and tax provisions secured by President Biden's historic legislation, including the Inflation Reduction Act and Bipartisan Infrastructure Law, to achieve it clean energy, climate, and environmental justice goals.
President Biden's Inflation Reduction Act includes historic funding to combat climate change while creating good-paying jobs and advancing environmental justice. Today's announcement builds on $550 million announced last week for EPA's new Environmental Justice Thriving Communities Grantmaking program and $100 million announced earlier this year for environmental justice grants to support underserved and overburdened communities. Additionally, the Greenhouse Gas Reduction Fund will award nearly $27 billion to leverage private capital for clean energy and clean air investments across the country.
About the Climate Pollution Reduction Grant Program
The CPRG planning grants will support states, territories, Tribes, municipalities and air agencies, in the creation of comprehensive, innovative strategies for reducing pollution and ensuring that investments maximize benefits, especially for low-income and disadvantaged communities. These climate plans will include:
Greenhouse gas emissions inventories;
Emissions projections and reduction targets;
Economic, health, and social benefits, including to low-income and disadvantaged communities;
Plans to leverage other sources of federal funding including the Bipartisan Infrastructure Law and Inflation Reduction Act;
Workforce needs to support decarbonization and a clean energy economy; and
Future government staffing and budget needs.
In program guidance (pdf) (1.6 MB) released earlier this month, EPA describes how the agency intends to award and manage CPRG funds to eligible entities, including states, metropolitan areas, Tribes, and territories.
Next Steps
This funding for climate planning will be followed later this year by $4.6 billion in implementation grant funding that will support the expeditious implementation of investment-ready policies created by the CPRG planning grants, programs, and projects to reduce greenhouse gas emissions in the near term. Through the CPRG program, EPA will support the development and deployment of technologies and solutions that will reduce greenhouse gas emissions and harmful air pollution, as well as transition America to a clean energy economy that benefits all Americans.
By summer 2023, EPA Regional Offices expect to award and administer the funding agreements.
More information on the Climate Pollution Reduction Grants
CPRG Planning Grant Program Guidances
Sign up for notifications about the Climate Pollution Reduction Grants