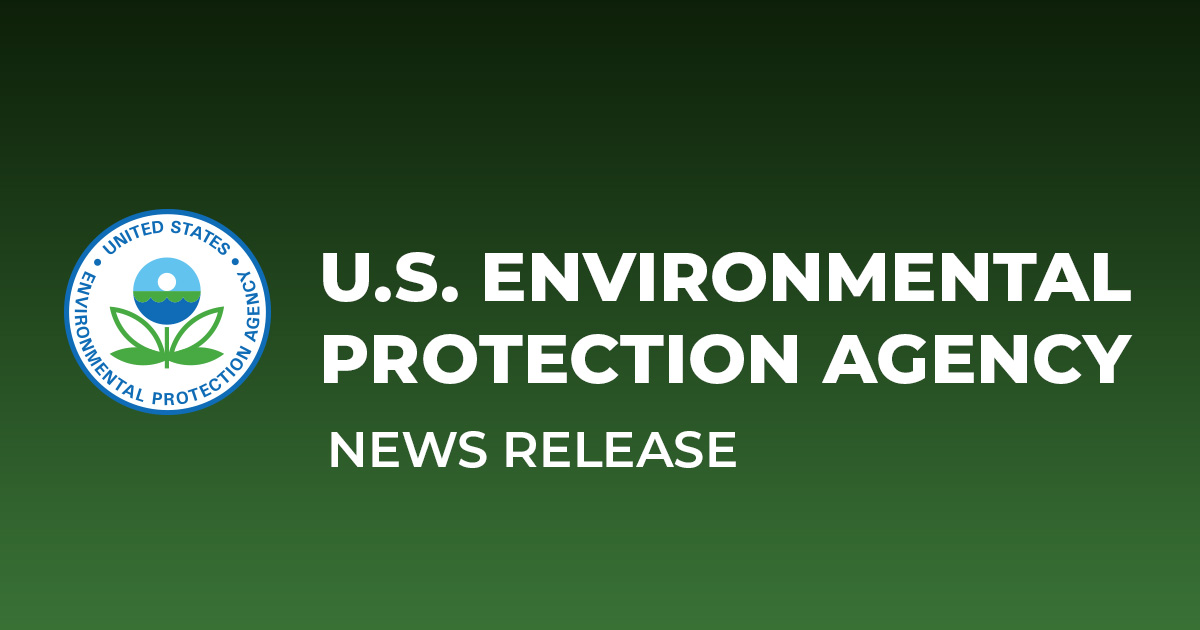 Made possible by President Biden's Investing in America Agenda, new funding will help ensure communities have access to clean and safe drinking water
April 5, 2023
PHILADELPHIA (April 5, 2023) – Today, the U.S. Environmental Protection Agency (EPA) announced $62,283,000 to Delaware for upgrades to essential drinking water infrastructure. Thanks to a $6 billion boost from President Biden's Bipartisan Infrastructure Law, EPA is increasing investments available through the Drinking Water State Revolving Fund (DWSRF) to rebuild the nation's water infrastructure.
"Every community deserves access to safe, clean drinking water," said EPA Administrator Michael S. Regan. "Thanks to President Biden's infrastructure investments, we have an unprecedented opportunity to revitalize America's drinking water systems, support the Biden-Harris Administration's goal of removing 100% of lead pipes across our country, and protect communities from PFAS pollution."
These historic investments will help communities in Delaware resolve decades-long problems that threaten the safety of their drinking water," said EPA Regional Administrator Adam Ortiz.  "Ensuring that the most vulnerable communities benefit from this funding is critical for protecting their health, making them resilient to the effects of climate change, and growing their local economies."
"Delaware is pleased to be receiving a second year of increased funding for improvements to drinking water systems under President Biden's Bipartisan Infrastructure Law," said Molly Magarik, Cabinet Secretary of the Delaware Department of Health and Social Services, which oversees the state's Drinking Water State Revolving Fund. "Municipalities and water companies are applying for these funds through the Division of Public Health and we look forward to financing projects that will lead to cleaner, safer and more reliable drinking water around the state."
The Biden-Harris Administration is committed to strengthening the nation's water infrastructure, while providing significant resources to address key challenges, including climate change, emerging contaminants like per- and poly-fluoroalkyl substances (PFAS), and cybersecurity.
President Biden's Bipartisan Infrastructure Law is investing over $50 billion in water and wastewater infrastructure improvements across the country between FY 2022 and FY 2026. In its second year of implementation, $6 billion of Bipartisan Infrastructure Law funding will be available to states, Tribes, and territories through the DWSRF. Of that funding, the Bipartisan Infrastructure Law will invest $3 billion in lead service line identification and improvement, $800 million to address PFAS and other emerging contaminants, and $2.2 billion in other critical drinking water system improvements. Additionally, approximately $500 million will also be available through the DWSRF annual appropriations, established by the Safe Drinking Water Act.
EPA is committed to ensuring every community has access to this historic investment and has centralized increasing investment in disadvantaged communities within its implementation. The implementation of the Bipartisan Infrastructure Law calls for strong collaboration, and EPA continues to work in partnership with states, Tribes, and territories to ensure that communities see the full benefits of this investment. In addition, EPA is strengthening its water technical assistance programs to support communities in assessing their water needs and apply for their fair share of this historic investment.
President Biden's Investing in America agenda is growing the American economy from the bottom up and middle-out – from rebuilding our nation's infrastructure, to creating a manufacturing and innovation boom powered by good-paying jobs that don't require a four-year degree, to building a clean-energy economy that will combat climate change and make our communities more resilient.
More information, including state-by-state allocation of 2023 funding and information on the DWINSA.
More information on the Bipartisan Infrastructure Law.