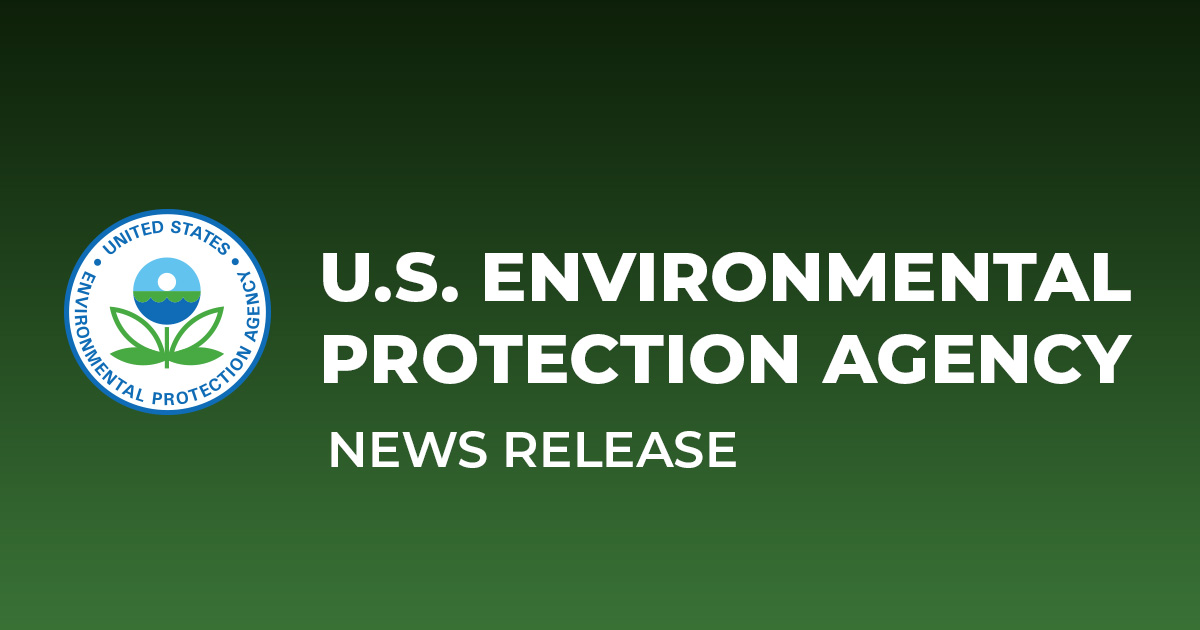 EPA Calls for Prioritizing Underserved Communities
January 27, 2023
PUERTO RICO – Today, the U.S. Environmental Protection Agency (EPA) announced approval of $23 million investment from the Bipartisan Infrastructure Law to fund Puerto Rico water infrastructure projects in Caguas, Coamo, Jayuya, Naranjito and Orocovis. EPA has formally approved work plans that will allow the Puerto Rico Department of Natural and Environmental Resources to proceed with the projects under this historic investment.
"When water infrastructure fails, it threatens people's health and the environment. This Bipartisan Infrastructure Law investment will improve the lives of Puerto Rico communities facing major water challenges," said EPA Regional Administrator Lisa F. Garcia. "The Bipartisan Infrastructure Law is a unique and historic opportunity to correct longstanding environmental and economic injustices across America. This funding will create jobs while upgrading the island's aging water infrastructure."
The Secretary for the Puerto Rico Department of Natural and Environmental Resources, Anais Vega Rodríguez, stated, "This historic EPA grant is an important additional step to improve the quality of our waters by allowing the management of a series of polluting sources and renewing deteriorated infrastructure.  Likewise, projects like these are truly essential for environmental protection and contribute to the socioeconomic development of the impacted regions. The close collaboration between EPA and the DNER to solve specific problems will continue with another series of projects during the next years."
The Clean Water State Revolving Fund program provides low-cost financing, in some cases at zero percent interest, for local projects. To allow for the program to support more water quality and infrastructure improvement projects, the Bipartisan Infrastructure Law provides additional capitalization grants to each state for the recipient's program. Puerto Rico will receive $23,214,000 to use on the planning, design, and construction of eligible water quality improvement and protection projects in the five targeted municipalities. After consultation, EPA and the government of Puerto Rico have identified specific projects which are vital to protect and improve water quality, aquatic life, recreation, and natural habitat. Specifically, the EPA approved projects are for the design and construction of sanitary sewer systems in four municipalities (Coamo, Jayuya, Naranjito and Orocovis and), eliminating many private septic systems and sewer discharge around the Island. A fifth project will eliminate a Caguas wastewater treatment facility that will turn into a wastewater pump station, thereby eliminating a major discharge point.
President Biden signed the Bipartisan Infrastructure Law on November 15, 2021. The law's investment in the water sector is nothing short of transformational. It includes $50 billion to the Environmental Protection Agency (EPA) to strengthen the nation's drinking water and wastewater systems—the single largest investment in clean water that the federal government has ever made. A significant portion of water infrastructure dollars will flow through the Clean Water and Drinking Water State Revolving Funds, which represent a partnership between the Agency, states, tribes, territories, and local communities. Under this funding, Puerto Rico will receive $78,404,000 in total in fiscal year 2022. The $23,214,000 is a portion of this total. More projects will be announced in the future and EPA is committed to maximizing the impact of these funds in addressing urgent water challenges facing communities.
To access more information, visit Bipartisan Infrastructure Law Resources for Clean Water.
Follow EPA Region 2 on Twitter and visit our Facebook.
23-008