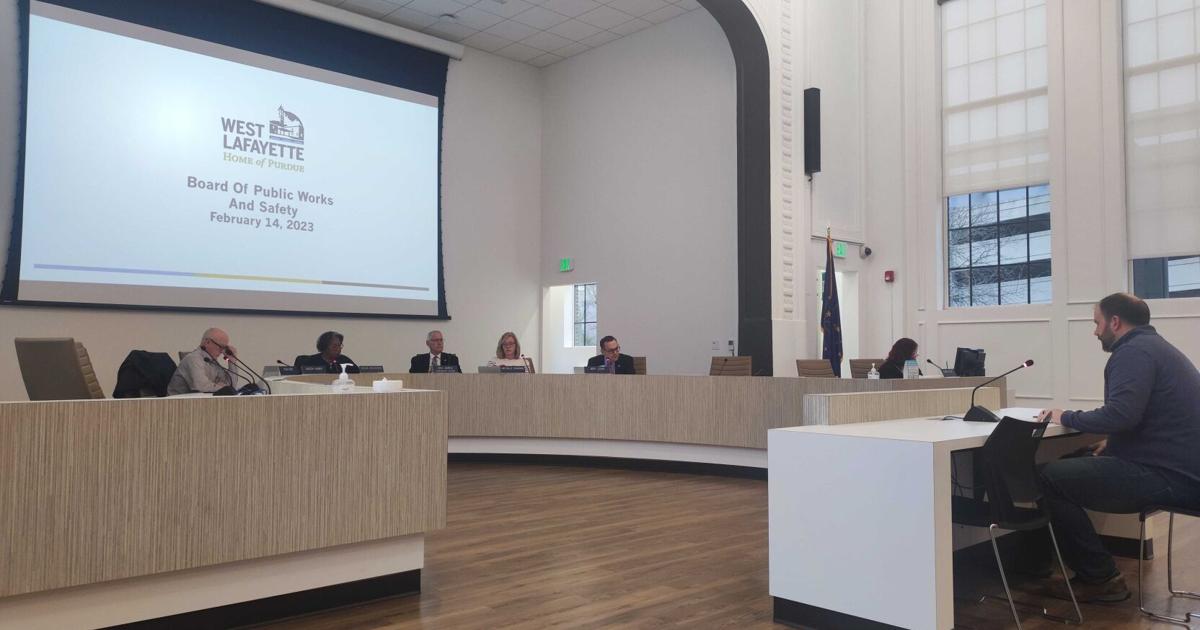 The West Lafayette Board of Public Works and Safety approved the city's 2023 fuel bid from Ceres Solutions.
According to a memo attached to the request, the city also received estimates from Co-Alliance, Co-Op.
Public Works Director Ben Anderson said Ceres Solutions has been the city's fuel provider for "close to a decade."
"It is recommended that the city continue with the current supplier, Ceres Solutions," the memo reads. "They have the lowest overhead price of $0.299 for transportation and driver's fees."
The board also approved a request for proposals for new air purification systems in all city buildings, including the police and fire departments.
Erin Easter, the director of development, said this project would install high capacity filtration systems for facilities that serve the public.
She said they are also requesting approval for an agency contract with Buxton. The company analyzes consumer behavior and reports the data for future projects.
Easter said they are planning to hire "interns who are specialists in data."
The board approved the agreement for economic development tools with Buxton.