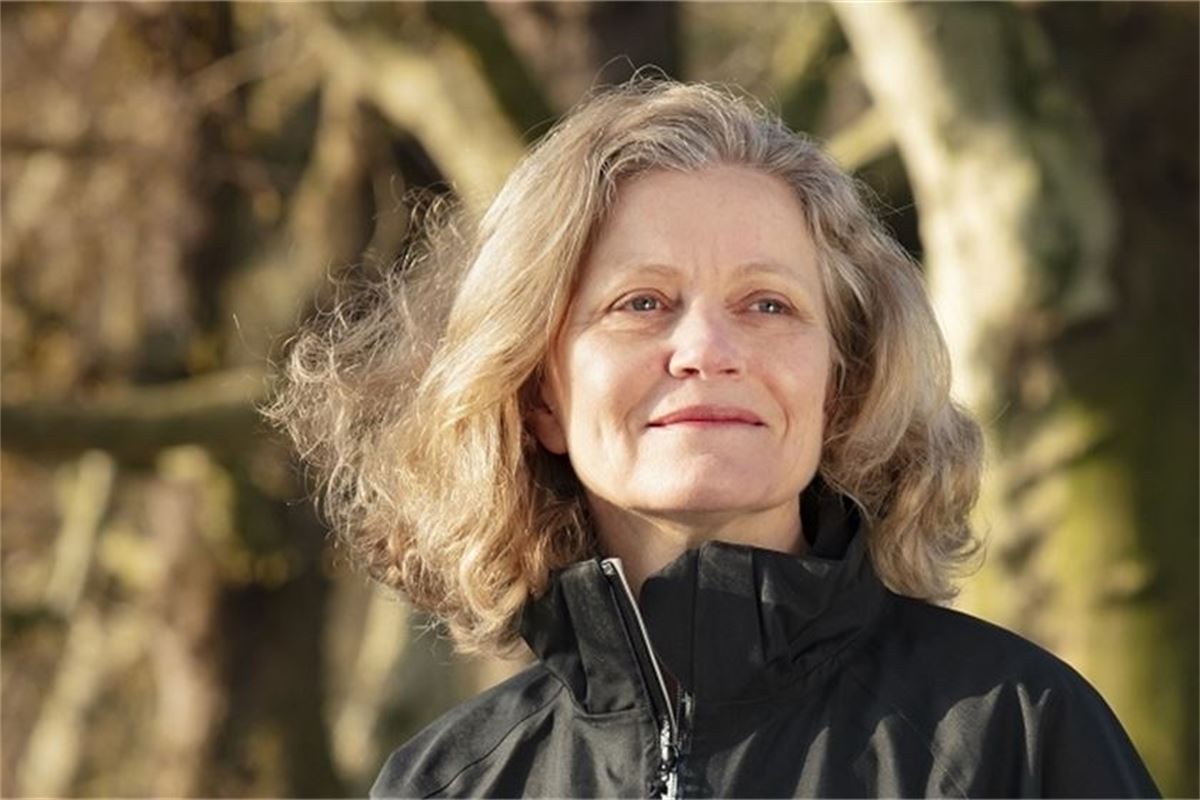 What was your highlight of 2021?
The way people pulled themselves out of the cold, dark lockdown that began the year and went on to achieve so much has been a running source of inspiration. The Environment Agency responded to thousands of environmental incidents. Our colleagues who volunteer for these duties alongside their day jobs, and those who pick up what's left behind, represent the best in public service.
The opportunity to tell the world about the EA's people and work at Cop26 was a big highlight. I spoke at 43 events, panels and interviews as well as in six keynote speeches. Just before Cop26, we published a report describing the need to be better prepared for climate shocks. Positioning the comms with the words "adapt or die" secured extensive media coverage that was repeated many times by global leaders at Cop26. 
I also joined the Cabinet Office's Infrastructure Steering Group to be one of the voices for climate resilient, net zero and nature positive infrastructure. I hope that the Coalition for Climate Resilient Investment's (a flagship Cop26 initiative) new methodology for integrating resilience into infrastructure investment decision making will become integral to the work of the UK government and the newly launched National Infrastructure Bank.
How did you tackle the biggest challenges facing your organisation in 2021?
In January, I visited Greater Manchester with the prime minister, where over 23,000 properties were protected from flooding during Storm Christoph. The prime mnister told the BBC: "What I'm seeing here is the amazing operations that the Environment Agency makes."
The Environment Agency completed the government's six-year capital programme on time and on budget, then began the new £5.2bn flood programme and began to put the National Strategy for Flood and Coastal Erosion Risk Management to 2100 into action. A great opportunity of all this is the need to make it net zero and incorporate nature to a far greater extent.
During the pandemic, the Environment Agency's wastewater experts at Starcross laboratory monitored sewage across the country to provide an early warning system of local coronavirus outbreaks. But perhaps the biggest challenge is the extra demands the pandemic has put on the public purse. In May, William Priest's Value for Money Review concluded that "evidence suggests that the EA is well run, seeks to deliver value for money and is effective in delivering most of its objectives".
"I continue to focus on how to further progress gender diversity in leadership roles in business and public life"
What is your number one priority for 2022?
Our number one priority is always protecting lives from incidents like flooding, but I'd like to mention water quality. This year, the Environment Agency's £90m fine against Southern Water for deliberate pollution potentially shifted the dial on the levels of penalties for corporate environmental crime in England. In November, the Environment Agency and Ofwat launched a major investigation into more than 2,000 sewage treatment works, after new checks led to water companies admitting that they could be releasing unpermitted sewage discharges into rivers and watercourses. Any water companies in breach of their permits are acting illegally. This is a major issue of public trust. 
The ground-breaking decision to designate a stretch of the River Wharfe in Yorkshire as a bathing river should be good for nature, people's health and wellbeing, and a major draw for the tourist economy. Both the public and private sectors should do all they can to make this initiative a success.
 
Which historical, mythical or contemporary figure would you most like to join you for a New Year's Eve celebration?
I continue to focus on how to further progress gender diversity in leadership roles in business and public life. I would invite Mary Robinson, former president of Ireland, chair of The Elders and a great leader. At Cop26 she stood aside during a live TV interview to give her platform to Amazonian activist Helena Gualinga, so I would like to invite her too, to represent the future.