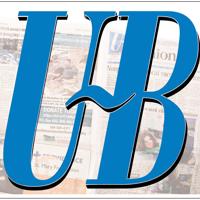 One of the many issues that the Washington state government will consider in the coming weeks is building electrification. Washington has the opportunity to rewrite our state building codes to prohibit the use of natural gas in new construction, and to provide more incentives for utility customers to update to clean electrical appliances in existing buildings.
This may sound like a dry topic, but it's significant to both our personal health and the health of our planet.
Buildings generate nearly 40% of annual global CO2 emissions; the extraction and transport of natural gas also leak significant amounts of methane, an even more dangerous gas, into the atmosphere. Even if unconcerned about climate change, everyone should know that gas appliances produce dangerous indoor air pollution. According to a 2013 study, children living in homes with gas stoves have a 42% higher risk of developing asthma symptoms.
Electric-powered heat pumps for home heating are becoming cheaper and more efficient all the time, and modern electric ranges are excellent for cooking. (The phrase "now you're cooking with gas!" originated as a natural gas industry advertising campaign.)
I call on our state government to move us in this direction as quickly as possible.
Rebecca Heisman
Walla Walla