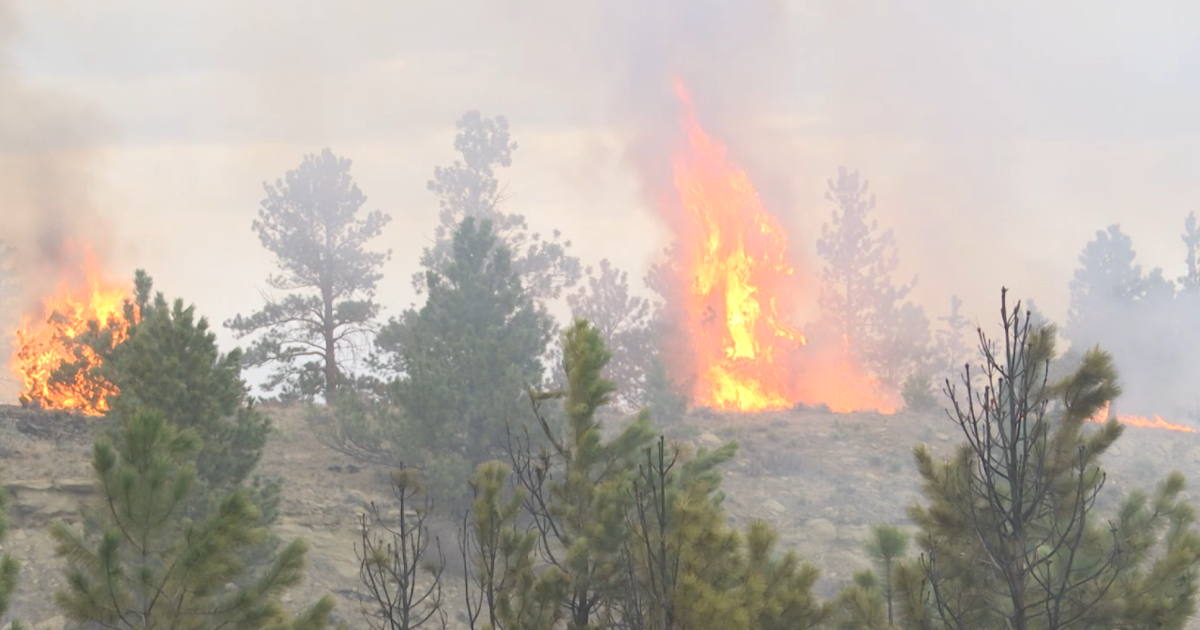 BUTTE, Mont. — There aren't many things better than a view of beautiful Butte, America on a clear day. But those days may be limited come summertime when smoke from wildfires starts rolling in.
That smoke could have severe adverse effects on Butte's more vulnerable populations–but the county health department is looking to fight it.
Every day, the health department collects air quality data from its monitoring station. And while a wet winter has kept the air looking good for now, that won't be the case come summer.
When wildfire smoke travels up to the mountains, often from as far as California, it settles in valleys, like where Butte is located. Inhaling this smoke can have damaging effects on the lungs, especially for children, the elderly, people with pre-existing medical conditions, and other populations considered vulnerable.
To combat this, the Butte-Silver Bow Health Department has drawn up a plan with the help of the EPA to make Butte a "smoke-ready" community. The main takeaways include keeping an eye on the air quality data, and taking precautionary measures when those smoky days arrive.
"If you can't see the East Ridge from your house, you need to stay inside and take appropriate measures to protect yourself," environmental health specialist Jackie Thompson said. "We also recommend, if you have to go outside, wearing an N95 mask, because it's about the only one that will protect you from these particulate matters."
In addition to this plan, the health department is working on an air cleaner loan-out program, where people can receive help to ensure that they have quality air in their homes when the air outside is less than desirable.
"Smoke can actually infiltrate the home, just by windows, opening and closing of doors, poor HVAC systems, and things like that," Thompson said. "With the loan-out program, we will provide air cleaners to low-income people and our elderly, so they can make a clean indoor air space in their homes."
Thompson says the county's air quality plan should be available to view as early as next.
In the meantime you can visit the EPA's Fire & Smoke Map or the county's Wildfire Smoke Information page.
You can also contact Jackie Thompson at [email protected] for any questions.