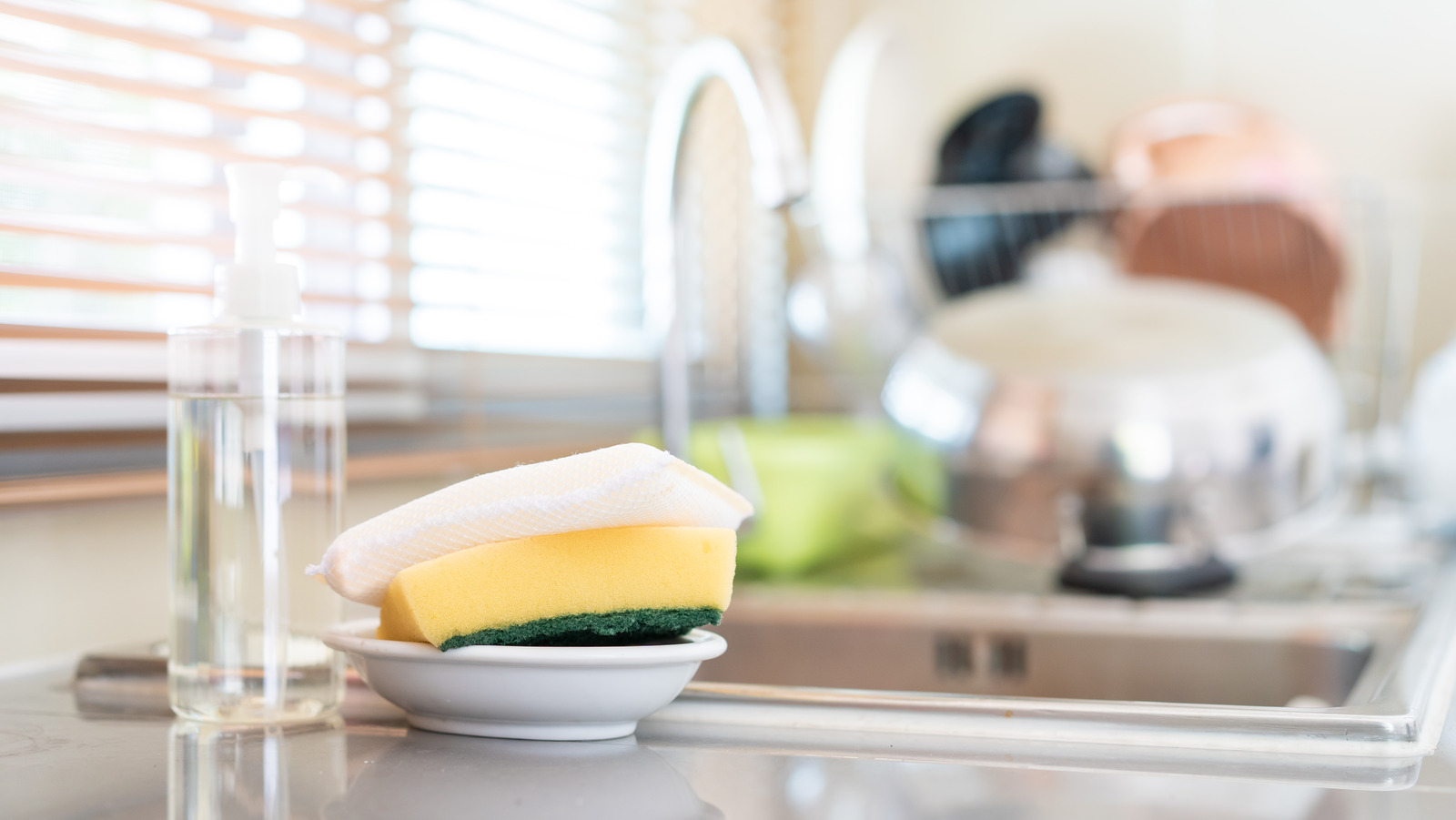 To the average layperson, both hand soap and dish soap are just soap at the end of the day. However, Bidvest Steiner explains that they aren't quite the same. Hand soap is designed to be much gentler than traditional dish soap owing to its higher content of glycerin. It's also more soluble and foams better in hot water. As far as getting rid of germs, they explain that both hand soap and dish soap generally perform about the same as they both use similar mechanisms to disinfect.
While it's clear that hand soap is the milder one of the two, can you use it on your dishes too? According to Dropps, you might be better off using traditional dish soap to clean your dishes. They explain that dish soap is manufactured specifically for the purpose of cleaning dishes, so they're much better at getting rid of oils and food stains, where hand soap might be a little too gentle for the job.
The fact that hand soap is more soluble and foamier makes it less suitable for use on dishes. They recommend using a paste of ½ cup baking soda and water to scrub your dishes and rinse with hot water for best results.