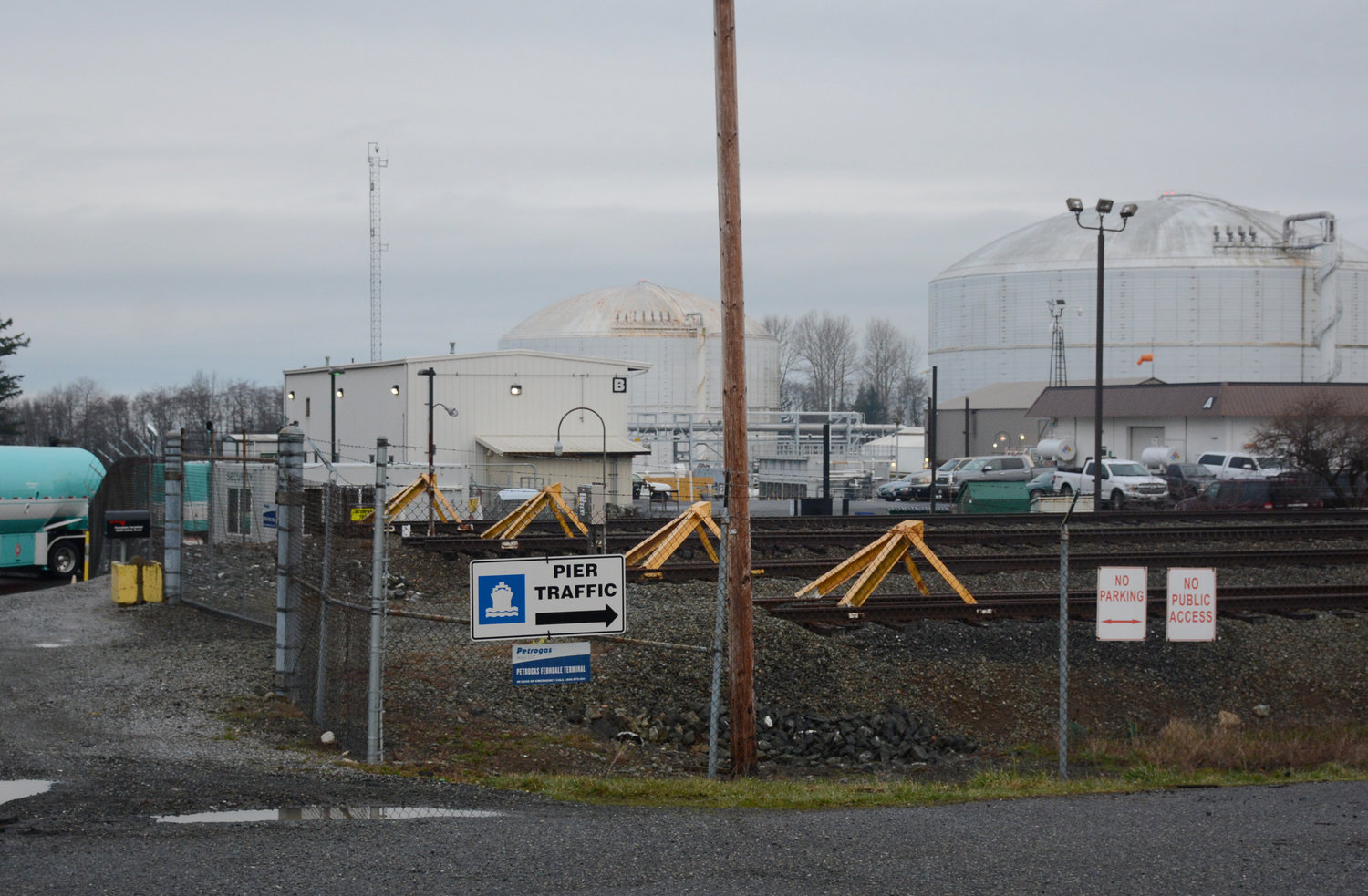 By Ian Haupt
In an April 15 response to a Whatcom County information request, Petrogas Energy Corp. denied allegations of violating a permitting moratorium imposed on Cherry Point facilities and submitting inaccurate emissions data.
A Northwest Clean Air Agency (NWCAA) investigation into the Ferndale facility reported the liquefied petroleum gas exporter made a number of infrastructure changes between 2014 and 2019 without necessary permits that increased the amount of product handled – throughput – through rail and ship deliveries. Petrogas said in the response no changes were made to the facility at the time that required permits, but that the amount of product handled had increased.
According to NWCAA's findings, which were sent to Petrogas and Whatcom County, the amount of propane unloaded at the facility per year increased from about 1,000 railcars in 2012 to more than 16,000 in 2019. Ship traffic nearly quintupled and air pollution spiked, which NWCAA says was underreported.
At the time, Whatcom County had imposed an emergency moratorium in August 2016 on the expansion of fossil fuel facilities at Cherry Point. Whatcom County Council ended the moratorium in 2021 when it voted to permanently restrict new fossil fuel infrastructure at the industrial zone.
A 2016 Washington State Environmental Policy Act (SEPA) checklist submitted by Petrogas after it was granted permission to replace two aging compressors promised there would be no more additional expansions and the project wouldn't increase the facility's railcar traffic, according to NWCAA.
AltaGas, an energy infrastructure company based in Calgary, Alberta that took over Petrogas in December 2020, said in its response that it found Petrogas had not violated the moratorium after a diligent review. Although the leadership team directly responsible for permitting in 2016 were no longer with the company and were unable to provide information, AltaGas said it conducted a document review and talked with employees who were at the facility during that time.
Petrogas is the only liquefied petroleum gas export terminal on the U.S. Pacific Coast, according to its website. The facility receives propane and butane by rail, pipeline and truck and distributes the fuel nationally and internationally.
AltaGas said the increase in throughput at the facility was a result of BNSF's ability to double the number of fuel-carrying rail cars at the facility each day from 24 in 2016 to 48 in 2017. AltaGas said Petrogas was unaware BNSF would provide additional rail cars at the time it made statements promising no additional expansions.
The company also distinguished between throughput, how much product handled, and capacity, how much product the facility can handle. AltaGas said based on its review, it was understood that the county regulates based on capacity, not throughput. It said the terminal's capacity has not changed since 2016.
If it were to regulate throughput, AltaGas said the county would be prohibiting regular fluctuations in facility activity, which may surpass the scope of the moratorium and prevent existing facilities from conducting routine operations.
Mark Personius, Whatcom County planning and development services director, told The Northern Light in an email that Whatcom County is currently reviewing the response and will work with NWCAA to determine the next steps.
AltaGas concluded in its response that the company has a history of responsible North America operations and is committed to operating the Ferndale terminal in compliance with existing regulations.
"Our management system is a traceable and transparent framework that we apply consistently across our operations to drive accountability, operational excellence and to ensure compliance with existing regulations,"AltaGas wrote.