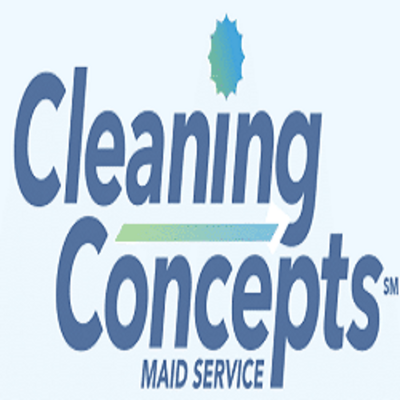 St. Louis, MO: Clean Concepts Maid Service provides top-rated house cleaning and maid services in St. Louis. The company has adopted a top-bottom, left-to-right systematic cleaning approach, which reduces errors and uses the latest time management techniques to eliminate backtracking. They use eco-friendly chemicals and offer a 100% satisfaction guarantee.
Cleaning Concepts Maid Service offers a variety of house cleaning options and also customizes its services as per the client's needs. The key services at the premier home cleaning service company include cleaning and maid services. They offer routine house cleaning, maid services, and move-in and move-out cleans. This is in addition to deep house cleaning and electrostatic disinfection. The company uses the latest technology to deliver the best cleaning outcomes. They have a 7000 square foot center, which houses the company and acts as a training center. Their products are formulated locally and also pre-tested at the facility.
Clean Concepts Maid Service was founded in 1991, bringing over 30 years of experience in the industry and services in the Louis community. They have a team of highly trained maids who offer top-notch services while maintaining company standards in every home. They arrive in uniform and a clearly marked company car during the scheduled time. A happy client had this to say about their St. Louis cleaning services, "My antique stove looks brand new after a deep clean. Their staff were polite and very professional, which assured us that the outcome would be great, we were right. I highly recommend the company to anyone looking to work with professionals without looking behind their back."
The company is top rated with 5-star ratings on Google reviews, Yelp and Facebook. They are also highly rated on Better Business Bureau, which implies utmost trust from their clients with minimal or no complaints. The company has adopted a top-bottom, left-to-right systematic cleaning approach, which reduces errors, ensuring they do the cleaning right the first time. They also use environmentally friendly chemicals for the safety of the entire family and pets. The company also uses the latest time management techniques to eliminate backtracking. For instance, they have customized aprons that allow their technicians to have the tools and proper chemicals at hand. This maximizes efficiency by reducing back and forth movement across the room to retrieve additional supplies.
The company employs full-time workers who are paid a living wage. They do not use subcontractors assuring top-notch services to their clients. They have built a 5-star customer service experience and offer a 100% satisfaction guarantee. The professional cleaners follow strict protocols to ensure safety and avoid damaging anything in a client's home. They also use EPA registered cleaning products that guarantee effectiveness while at the same time protecting the client's health. These products are potent hospital-grade disinfectants that kill harmful viruses, fungi, and bacteria. The disinfection process is safe and highly controlled to ensure human health is prioritized.
The cleaning expert has also designed a service for cleaning and disinfecting strategic surfaces such as doorknobs and faucets, which have a greater chance of containing viruses and other germs. Combined with a deep clean, their process gets rid of all harmful germs leaving everything sparkling clean and disinfected.
Clean Concepts Maid Service is headquartered at 8837 Manchester Rd, St. Louis, Missouri, 63144, USA. Clients can call the company at 314-781-0018 or check their website for more information on their services.
Media Contact
Company Name
Clean Concepts Maid Service
Contact Name
Jeffrey Marquie
Phone
314-781-0018
Address
8837 Manchester Rd
City
St. Louis
State
Missouri
Postal Code
63144
Country
United States
Website
https://stlouismaidservice.com/