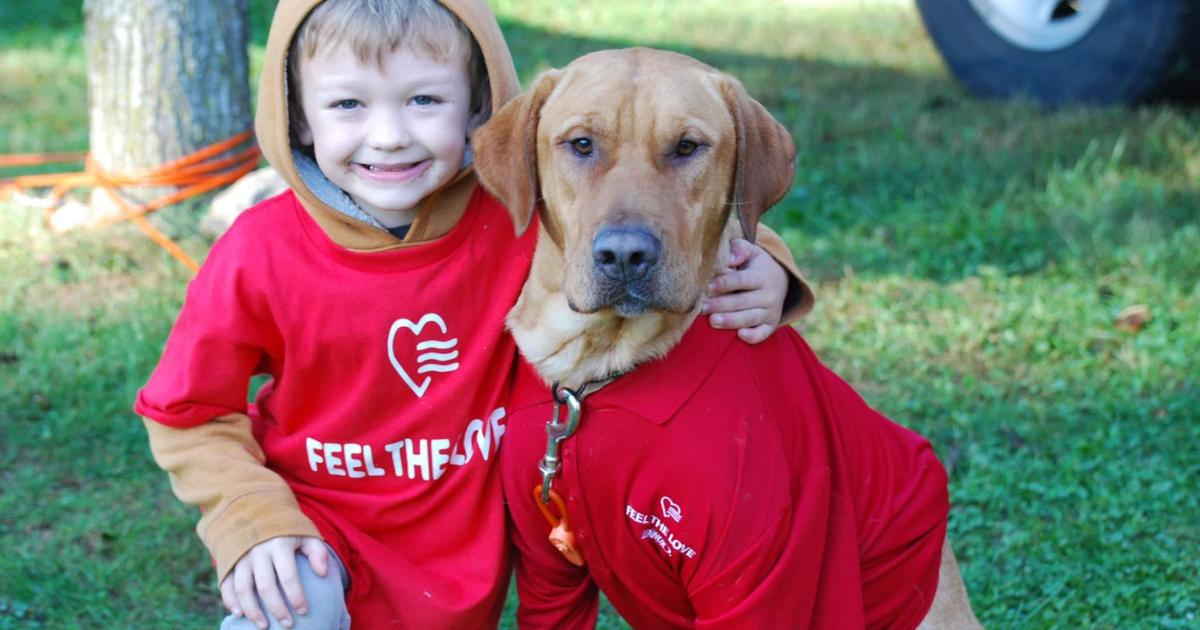 SHEPHERDSTOWN — In partnership with Lennox's Feel the Love program, Johnson and Johnson Heating and Air Conditioning donated and installed free heating/cooling equipment to a Shepherdstown household in need.
On Oct. 9, the Danzey family in Shepherdstown was the recipient of the HVAC system installation and other acts of service.
Caleb Johnson, with Johnson and Johnson Heating and Air, said that the event brought in over 30 volunteers and was truly an event where you could feel the love.
Over the past 13 years, Lennox and its dealers have supported deserving community members by completing over 1,500 free installations.
"As most homeowners spend more time inside their home, Lennox continues to advocate for the importance of indoor air quality and the accessibility of clean, comfortable air for all," the official release said.
"It was a great time. We were able to get the whole system changed out, new duct work, the new heat pump and furnace downstairs," Johnson said. "We also got a bunch of yard work done, planted trees and a bunch of mulching and flowers."
Johnson explained that each year, there is a nomination process for the Feel the Love program.
"If you have someone in mind who is in need of an HVAC unit or deserving of one, they can go to our website and submit someone," he said.
Mark and Tracy Danzey, who were the recipients of this year's program, were nominated by their neighbors, according to Johnson, and ended up being the selected family.
Tracy Danzey is a cancer survivor, and Mark Danzey is a veteran, Johnson explained.
"This year, we really felt that we could help out a family that was very deserving of the HVAC system," Johnson said. "The Danzeys are great people. They were so grateful for everyone who came out and volunteered their time."
Johnson also extended thanks to Chick-fil-A, which donated breakfast for the entire team of volunteers, and Cracker Barrel, which donated the lunch.