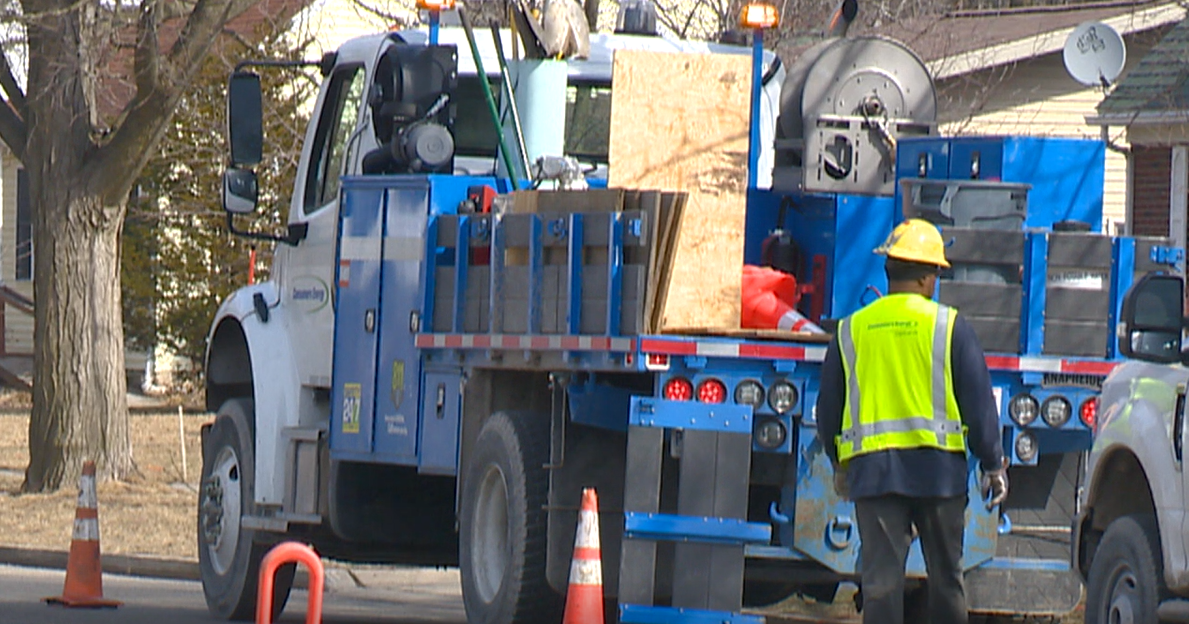 MID-MICHIGAN (WJRT) – Strong winds are forecast for Mid-Michigan on Saturday, bringing the possibility of tree and power line damage.
The Storm Tracker 12 team says a cool front moving across the region Saturday will bring sustained southerly winds of 20 to 25 mph with gusts up to about 50 mph during the afternoon hours.
The National Weather Service has issued a Wind Advisory for the entire Lower Peninsula for 11 a.m. to 9 p.m. Saturday. A High Wind Warning is in effect for counties on Lake Michigan between Manistee and the Mackinac Bridge.
Consumers Energy was preparing Friday for the possibility of power outages caused by high winds. The utility was staging power restoration crews and equipment around the state in areas expected to see the most damage.
Consumers Energy recommends residents take the following steps to prepare themselves for the possibility of power outages:
Charge all electronic battery powered devices and keep an emergency charging station on hand.
Assemble an emergency kit with flashlights, batteries, water, canned food, blankets, medication, baby supplies, pet food and a battery operated radio. 
Unplug sensitive electronics like TVs and computers to prevent damage from power surges.
Follow generator safety tips by keeping them outdoors and away from any indoor air intakes.
If anyone encounters a utility line down, they should stay at least 25 feet away and call 911.