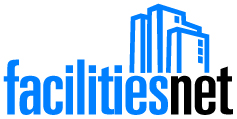 Facility Manager Cost Saving/Best Practice Quick Reads    RSS Feed
 January 10, 2022 –
Contact FacilitiesNet Editorial Staff »
The Defense Department plans to investigate how petroleum ended up in the tap water in the military housing system, according to the Military Times. 
Hawaii's congressional delegation in early December requested a review after petroleum was found in tap water on Joint Base Pearl Harbor-Hickam. The issue arose on November 28 when a number of families said they smelled fuel odors in their tap water. Military Times said many of the more than 3,000 families in 12 communities affected moved to hotels, paid for by the government.  
The families that stayed in their homes are being provided potable water, shower facilities and laundry service. The flushing process started, but many of the families will spend their holidays in a hotel. 
The investigation will focus on the management of the Navy's Red Hill Bulk Fuel Storage Facility. Officials said the contamination likely occurred on November 20 when 14,000 gallons of jet fuel spilled inside a World War II-era fuel storage facility.  
Officials believe it is a one-time spill and not a leak from the older storage tanks. 
Dave Lubach is managing editor for the Facility Group.
Next
Read next on FacilitiesNet
Comments