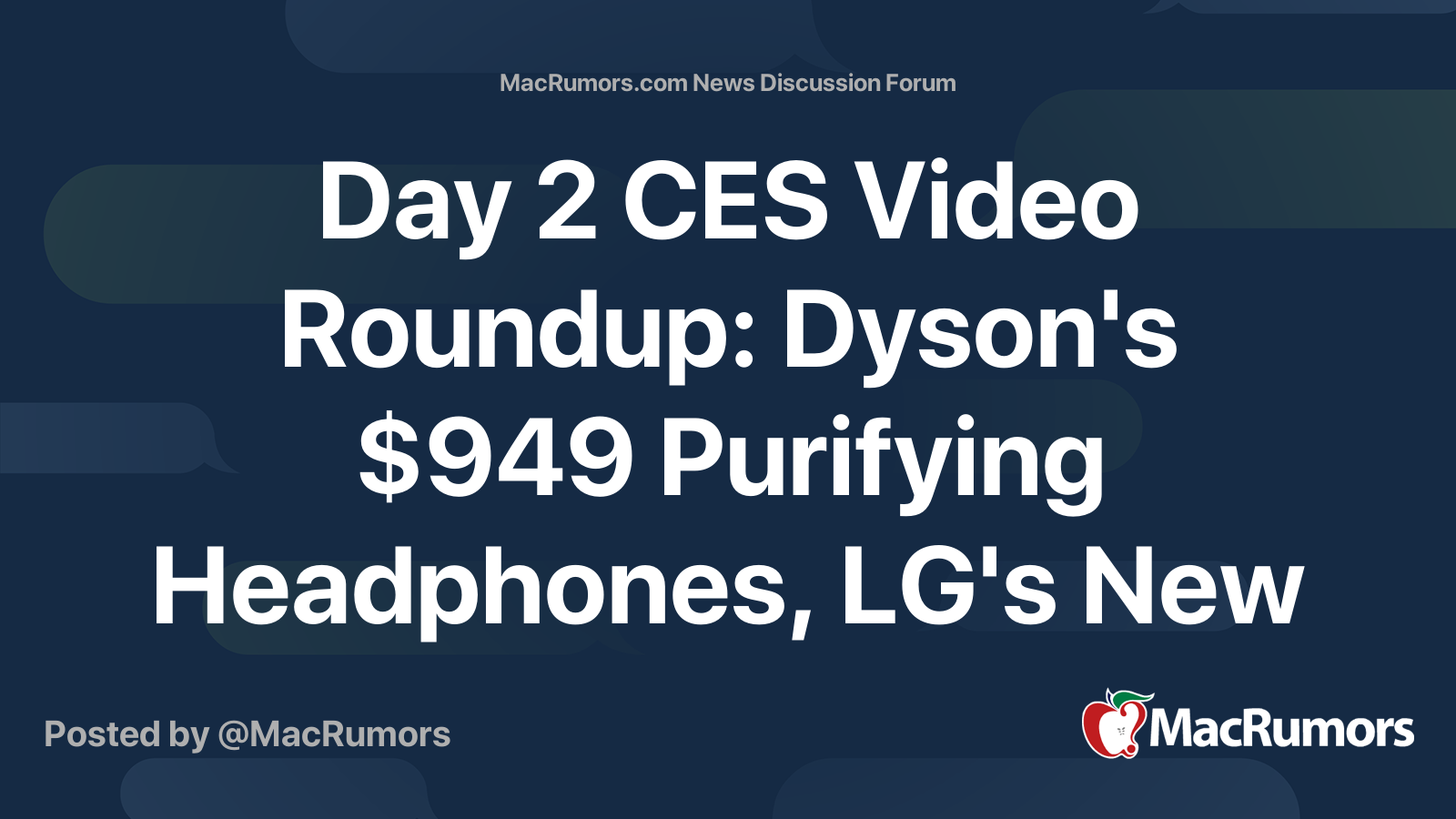 The multi-day Consumer Electronics Show is continuing on this week and MacRumors videographer Dan Barbera is in Las Vegas to check out all of the new products. Our day 2 roundup features new hardware from Dyson and LG, along with a handful of new Apple products shown off at the Pepcom event.
LG has a fancy new 97-inch TV that uses "zero connect" technology for wireless audio and video transmission. It only needs to be plugged into the wall, with all of the other components like set-top boxes, sound bars, and more able to be located elsewhere and transmitted to the TV wirelessly.
Dyson was showing off its $949 Dyson Zone headphones and personal air purifier, which looks absolutely ridiculous but offers great noise cancellation technology. The air purification visor is detachable and connects to the headphones via magnets, and Dyson intends for it to be used in situations where there's poor air quality, or a lot of crowds, like a subway.
Ember has a new mug with Find My support for tracking the cup down if it gets lost or misplaced, OtterBox demoed a portable MagSafe dock for the iPhone and Apple Watch, Eve showed off new roller shades, and OWC demoed the first Thunderbolt 4 dock with integrated power supply.
Make sure to watch our video up above to see all of the products that Dan came across, and check out our Day 1 video too. If you want to know more about what's new at CES, we have a dedicated CES 2023 hub with all of our coverage.
Article Link: Day 2 CES Video Roundup: Dyson's $949 Purifying Headphones, LG's New 'Zero Connect' TV, Ember's Find My Mug and More