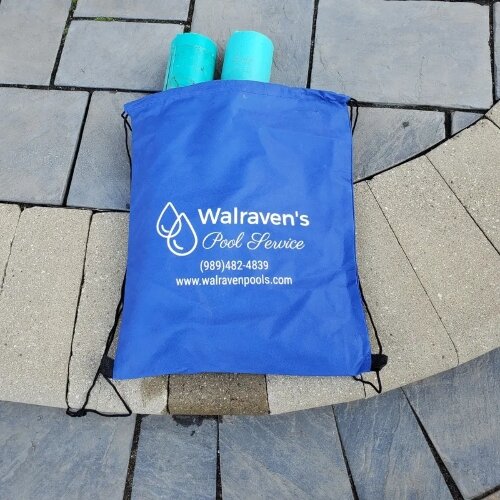 Supply chain shortages haven't drained demand for pool installations and renovations.
Pool companies are running into supply shortages, but that isn't stopping people from installing new pools or renovating existing pools.
Servicing pools includes opening them in the spring, closing them in the fall, and everything needed in-between.Matt and Megan Walraven, owners of Walraven's Pool Service in Essexville since 2019, are busier than ever and expect that trend to continue at least the next two years. The Bay Area Chamber of Commerce recently gave Walraven's a Brick Award for building or renovating a business.
"I'm booking out into 2023," says Matt. "I'm booking some customers into 2024."
Matt and his wife have more than 20 years of experience in the industry. Over the last few years, Matt says the industry has grown exponentially, despite chemical shortages and supply chain issues.
 "With the pandemic, getting chlorine, getting any amounts of product with chlorine in them, was bad," he says.
Chlorine is a powerful disinfectant, making it a high demand item during the pandemic. At the same time, building fires took two major manufacturing sites out of commission.
Despite the issues, people keep calling to schedule renovations and routine maintenance.
"People, when they were staying home ,said 'I can either fix this or I can sell this house,' " Matt says.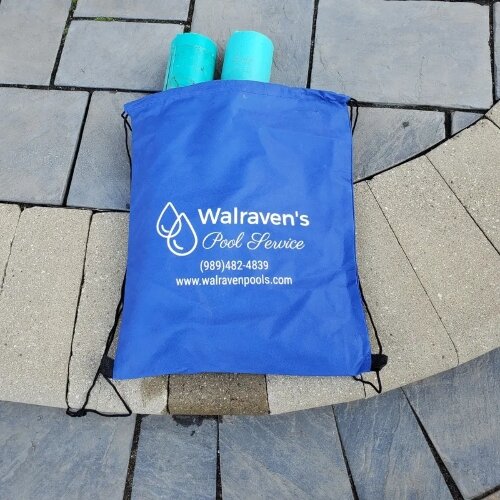 The Bay Area Chamber of Commerce recently gave Walraven's Pool Service Inc. a Brick Award for building or renovating a business.Older people decided to sell. But younger people wanted homes with built-in entertainment options, especially when public health officials discouraged gatherings in indoor spaces to reduce the spread of COVID-19.
"We're getting a lot of millennial generation with some disposable income who are putting the $25,000 to $40,000 into a renovation that the previous owners weren't," he says.
Renovations may sound expensive, but Walraven says installing a new pool is even more costly.
"A pool that cost $60,000 last year is now $90,000 this year," he says. Adding to the jump in cost is the shortage of materials. "There's a concrete shortage, so you're not only dealing with the chemical shortage, but the materials."
Walraven's doesn't build pools. Instead, the business focuses on opening and closing pools, providing cleaning services, detecting and repairing leaks, and maintenance of pool equipment. Providing those services means keeping a close eye on the chemical shortages. He says he's never seen this kind of volatility in the industry.
"I've never seen anything like this," he says.
One of the two burned-out manufacturing plants is supposed to open this fall, but Walraven says he doesn't foresee the price of chemicals coming back down soon. He also doesn't expect the demand for pools to dry up.
"The good thing about this business is, we're busy all summer and get to take it easy in the winter," Matt says.