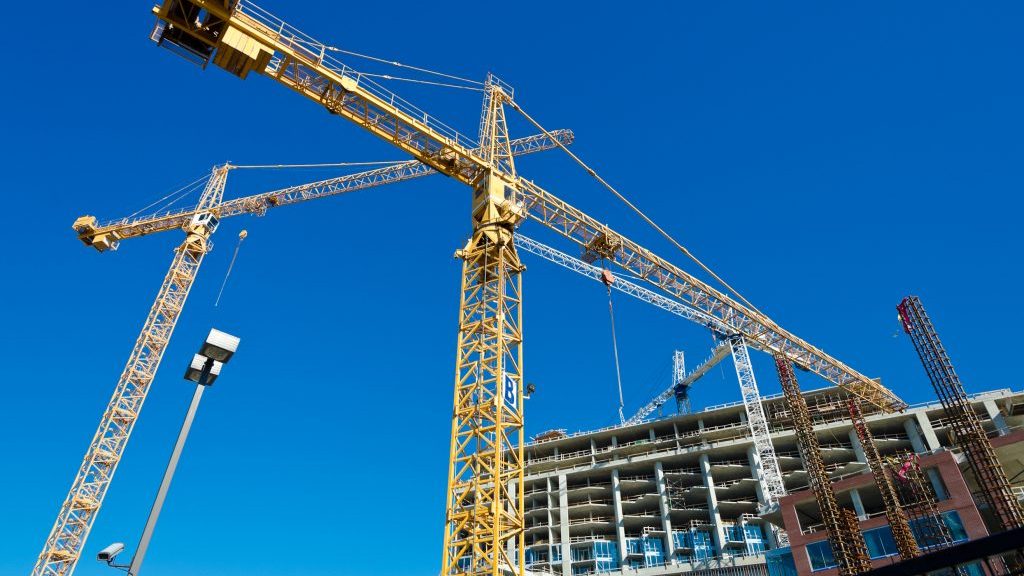 A new development in midtown Toronto is being designed and constructed with a focus on health and wellness from the inside out.
"The whole design of the building is focused on wellness and the concept of how can we improve the health of residents through the place that they live and call home," said Jesse Speigel, senior vice-president of development wuth Curated Properties.
Residential developer Curated Properties and their consultants, which include architects RAW Design, interior designers Chapi Chapo and landscape architects Alexander Budrevics & Associates, based the design on five categories of wellness.
"Health, fitness, nutrition, sleep and mindfulness are evident throughout the design of the communal areas and suites," Speigel said.
CURATED PROPERTIES — The Akra development by Curated Properties, located on Erskine Avenue in Toronto, will be focused on health and wellness. The consultant team includes RAW Design (architecture); Chapi Chapo Design (interior design); WND Associates (planning); Reinbold Engineering Group (mechanical); Nemetz (S/A) & Associates (electrical); Jablonsky Ast & Partners (structural); Fabian Papa & Partners (civil); Alexander Budrevics + Associates (landscape); and RDH Building Science Inc. (envelope).
The 22-storey, 211-unit, 150,000-square-foot building is located on Erskine Avenue in the Yonge and Eglinton area of Toronto.
"Our company has always focused on finding sites that are close to the action but ever so slightly removed," Speigel said of the location. "It's within walking distance to the Yonge and Eglinton intersection.
"Residents will have access to all the amenities that part of town has to offer as well as the transit connections, but we are slightly removed on a side street to give them also that sense of privacy and calmness."
The team is working with the city to ensure the new development fits in with the existing community.
"I think our approach to this development has always been to try to add something to the community that is not necessarily going to completely cause an uproar for existing community members or other stakeholders in the area," Speigel explained. "We want to try to make sure that we're respectful of the city's desire to see the area redeveloped within certain confines of the secondary plan and also make sure that we're respectful of our neighbours."
The property currently houses an existing building. The team is in the process of applying for rezoning. Construction is expected to begin in early 2023 with completion slated for summer 2025.
"Some of our due diligence related work for hydro, geological and geotechnical investigations were done about a year ago, but full on construction activity and demolition of the existing building won't happen until 2023," said Speigel.
Integrated Curated Intelligence technology powered by Smart One will offer features such as hands-free entry, automated parcel delivery and smartphone access to the unit.
Building amenities will include communal herbal and Zen gardens with planters dedicated to herbs with medicinal properties, as well as private fitness rooms with Aura Air filtration, which uses UV filters to reduce particulate levels in the air, Speigel said. A spa, branded AKRA Rituals, will feature infrared saunas with integrated red light and halo therapy, hot and cold plunge pools and an experiential shower with integrated chromotherapy.
"Every unit will be equipped with an Energy Recovery Ventilator device to provide a dedicated, continuous supply of fresh air to each suite," he noted. "HVAC units will be equipped with HEPA/MERV filters to maintain a high standard of indoor air quality across all suites and high traffic areas throughout the building."
Brick and brushed bronze panels will be used on the building which will also include terraces and outdoor space.
"It's terraced above the podium levels and what that does is it not only creates a sense of privacy and intimacy amongst a sea of towers that Yonge and Eglinton has become, but it also is respectful of our neighbours," Speigel said. "It's quite an interesting building form that is a win-win for both our neighbours to be respectful of proximity to some of the existing buildings, but also really creates interesting units and outdoor spaces for residents."
Some of the features in the building include double height ceilings in the lobby and pre-programmed lighting levels based on the time of day to support healthy circadian rhythms; common areas with layered textures, warm, natural materials like wood and indirect lighting to maintain a sense of calm; and suites with storage in mind that include built-in closet units, pantries and linen closets.
"We paid close attention to incorporating storage space into the units which is often neglected in the design of condo units that seem to be getting smaller and smaller," said Speigel. "We've really focused on trying to make these livable and functional spaces for residents."
Follow the author on Twitter @DCN_Angela.