creators design healthy spaces with corian® solid surface
Corian® Solid Surface helps architects and designers create healthy, safe and sustainable spaces for people to live, work and play. The material combines beauty and performance to fit harmoniously with the health of humans and the environment. It enables the creation of healthy spaces in fields from healthcare and food service to hospitality and residential design.
Corian® Solid Surface in Ash Aggregate was used to finish a contemporary restaurant's surfaces.
All images courtesy of Corian® Design
Manufactured by DuPont, Corian® Solid Surface is a highly versatile, aesthetic and performing material made from a combination of aluminum trihydrate, pure acrylic resin and environmentally friendly pigments. The durable product can be utilized by creators to realize longer lasting projects. Continuous innovation has extended its life-cycle not only in its ability to be easily repaired. The material is initially produced in shorter loops of material circulation and even uses small percentages of pre-consumer recycled materials.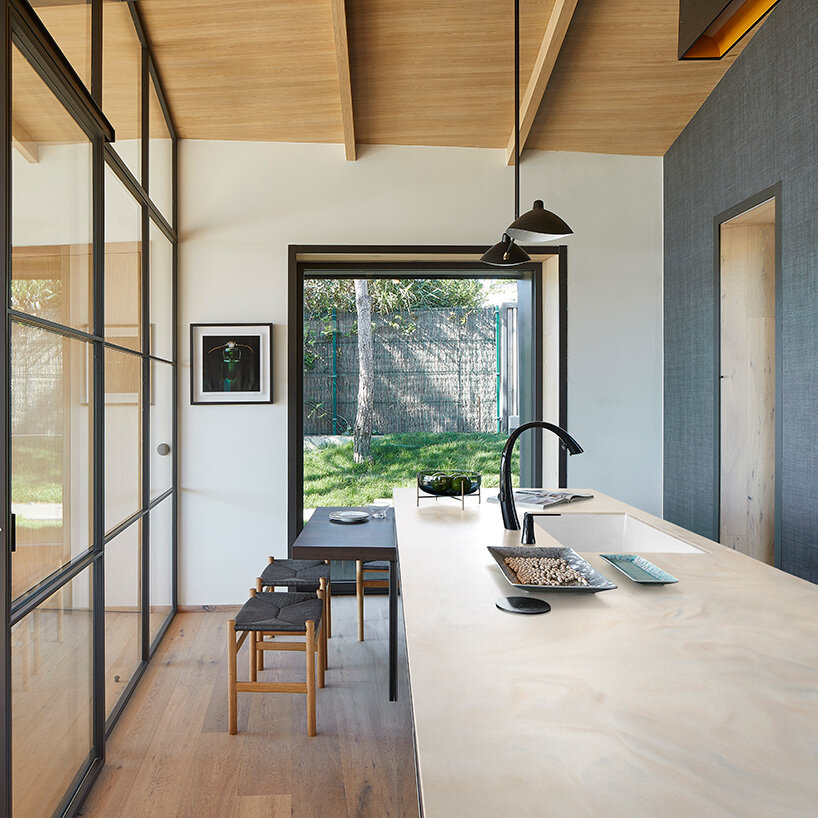 A sleek rectangular kitchen island with countertop in Corian® Solid Surface (Artista Canvas color) is set within a chic country retreat.
the power of three
Corian® Solid Surface aids creators in realizing healthy spaces thanks to its 'power of three' being non-porous, seamless and low VOC. The surface is non-porous to prevent dirt and stains from penetrating. As such, any marks can easily be removed. It delivers the highest hygiene standards in residential, commercial and public spaces.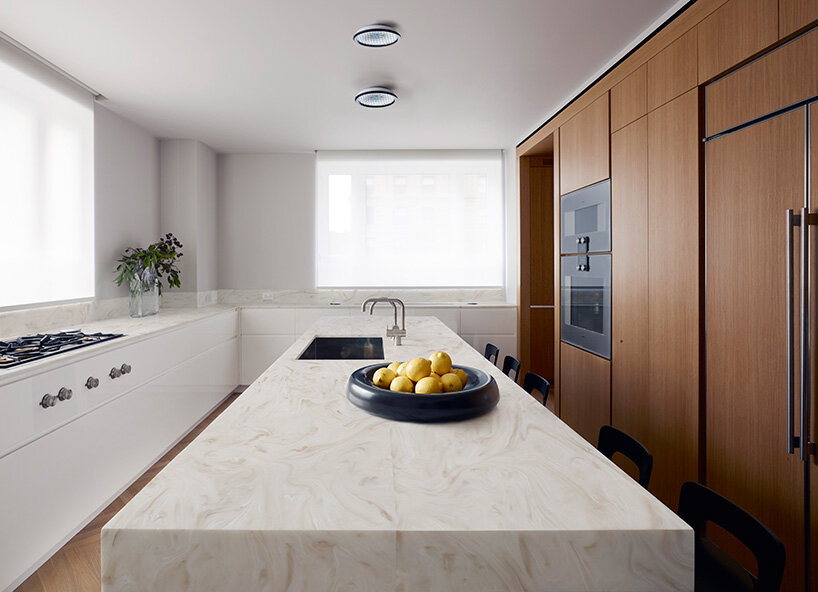 An urban townhouse features a kitchen with prep island decorated with Corian® Solid Surface (Sand Storm color).
Seamless in nature, the material enables architects and designers to create continuous surfaces for sinks, worktops and counters, for example. No splits mean no crevices to trap and foster viruses.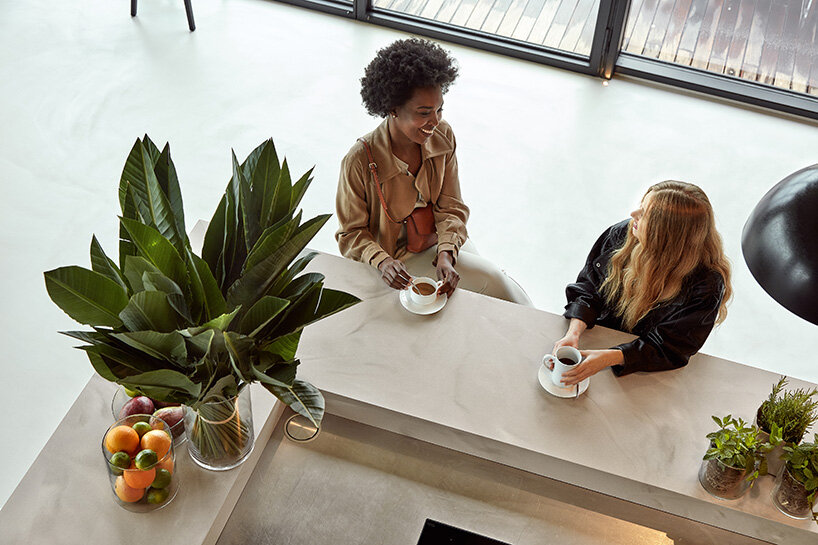 A boutique hotel bar counter in Corian® Solid Surface (Artista Beige color).
The low VOC (volatile organic compounds) material is non-toxic and non-allergenic. It is also free from dangerous chemicals to support better indoor air quality and, overall, more healthy spaces. This performance is independently verified by the GreenGuard® Gold certification.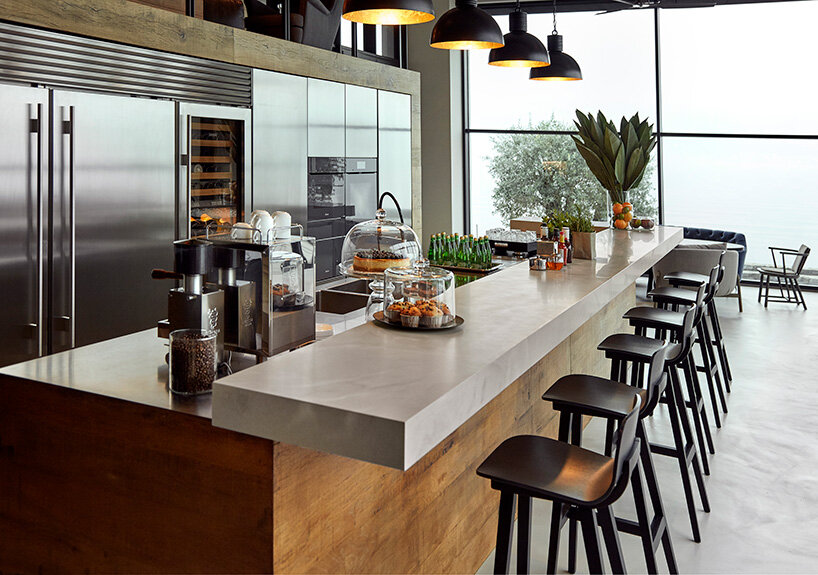 Corian® Solid Surface Carrara Crema.
In October 2022, Corian® Solid Surface's ability to aid designers and architects in creating healthy spaces was also independently verified with the prestigious 'Eurofins Indoor Air Comfort Gold' certification in Europe. The award announced its best-in-class achievement in VOC. The latest certification assures architects and designers to create healthy spaces with the proven material.