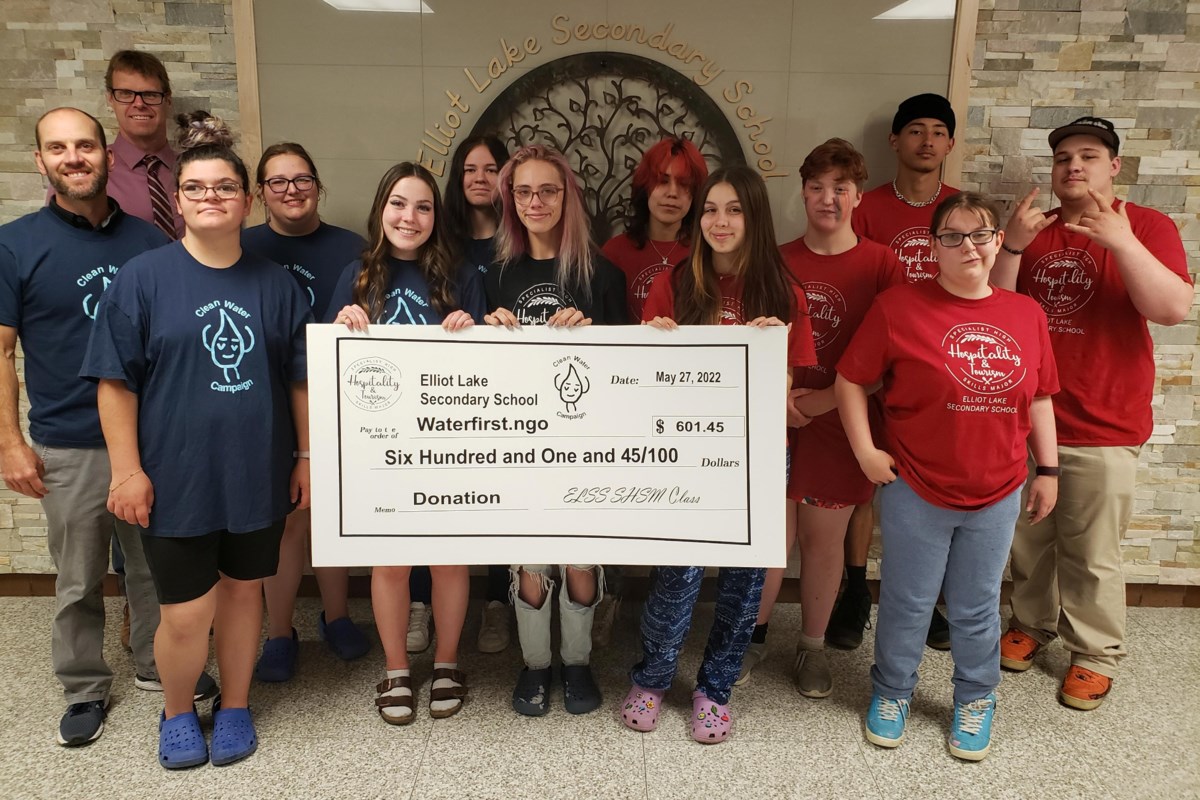 Initiative came from student concerned about lack of clean drinking water in Indigenous communities
The Elliot Lake Secondary School Hospitality and Tourism Specialist High Skills Major students raised over $600 to donate to clean water on indigenous reservations.
The students created a four-day awareness campaign to educate students about the lack of clean drinking water on reservations. The campaign included daily announcements, posters and digital signage all developed by the students.
"Students also sold raindrop-shaped sugar cookies that were creatively packaged with a fact of the ongoing problem," said teacher Mitch Landriault. "In addition, students made and sold scone dogs in the courtyard to help raise awareness and funds during the campaign. This initiative was entirely student-driven. One of the students came to me with the concern for the lack of clean water on reservations and wanted to help raise money."
The $601.45 raised by the class will be donated to Waterfirst.ngo.