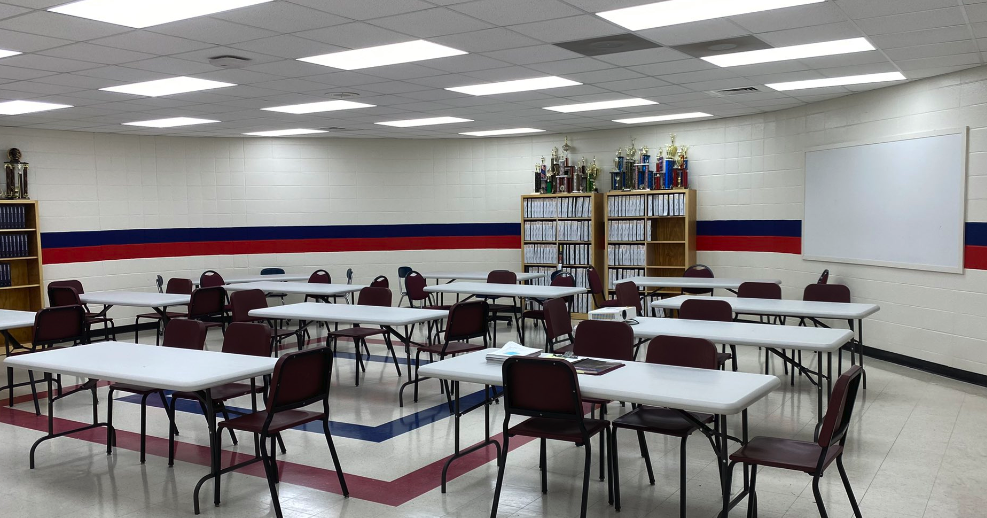 Cheryl Shuffler
Burke County Public Schools

From something as small as a lightbulb to something as large as a heating and air system, going green has paid off for Burke County Public Schools.
Since 2009, the school district has teamed up with Cenergistic to partner in energy conservation. And over the past 13.5 years, the savings have added up to more than $30 million.
BCPS Energy Specialist Charles Cooke has been in his role with the district since the inception of the program.
"We submit our database to Cenergistc every month and they analyze our data for accuracy to maintain the integrity of the results we report," he said. "Through December 2022, a time frame of 13.5 years, we have now saved a total of $30,110,153, which equates to a savings percentage overall of 47.5%. These savings are a combination of electricity, natural gas, fuel oil, water and sewer which we still track and record in our database."
People are also reading…
By installing tankless water heaters, controlling water output and thermostats over summer and holiday breaks, and installing LED lighting the district has drastically cut its utility budget. And that's not all. Cooke said the savings equate to a cumulative Greenhouse Gas Reduction of 117,793 metric tons of CO2 being released into the atmosphere or the equivalent of 24,000 vehicles being removed from the roads for one year. The overall cost for the last 12 months for all utilities for the district is $.96 per square foot.
"To remain at an overall cost of less than $1 per square foot in today's energy climate is proof of the strength of our program," Cooke said.
Looking back on the program, Cooke said in the beginning much of the district's effort was behavior based training, meaning training students and staff to turn off lights at the end of the day, reporting water leaks and recognizing HVAC systems running unnecessarily. Later in the program, the district applied for and received money from the North Carolina Energy Office, which was utilized for many lighting projects throughout the district. The district also applied for and received rebates for energy saving projects in schools served by Duke Energy.
"In addition, we continue to shut down the district for all of the breaks in the school year such as the holiday seasons and in the summer," Cooke said. "We maintain HVAC support and any other necessary systems for departments that operate during these times, but a very large part of our overall savings are generated by shutting down for the summers and utilizing the four-day work week during that time."
Cooke said the program has come a long way since its inception.
"Back in 2009, much of our effort was to recognize and change our habits as far as using energy unnecessarily," he said. "Once we were on the correct path to understanding how to save, we began to utilize energy efficient equipment when equipment failed and had to be replaced. In the last few years, we have been able to continue to replace worn out equipment with new, modern equipment, therefore increasing efficiency and making saving easier. We have improved not only the conditions in the schools by replacing thermostats with several new control systems, but have improved overall comfort and indoor air quality as well."
The program has garnered the district several awards, including the Chairman's Sustainability Award in 2017 and the Cenergistics' Energy Pacesetter Award in 2013.
"The Burke County School district has done a tremendous job in this endeavor and as always, steps up to the occasion to manage our resources to the greatest extent possible," Cooke said.
BCPS Superintendent Dr. Mike Swan praised Cooke and his team for the program's success.
"Mr. Cooke and our auxiliary services team have done a great job not only training students and staff on ways to save energy but also by being proactive in replacing old equipment with modern, energy efficient equipment to reduce our carbon footprint," Swan said. "Even the smallest of efforts from our team, such as turning off a light when leaving a room or shutting down computers at night, have added up to make a big difference. I am proud to be a part of this effort and am proud of everyone's commitment to make a positive impact on the environment."
Cooke tracks energy consumption — including electricity, water, sewer, natural gas and fuel oil — for the school system using energy-accounting software. He compares current energy use to a baseline period and calculates the amount of energy that would have been used had conservation and management practices not been implemented. By tracking consumption and analyzing energy use, he can quickly identify and correct areas that need immediate attention, which is good for the coffers and the environment.
Here are a few ways to save money while drying laundry at home.
Want to see more like this?
Get our local education coverage delivered directly to your inbox.