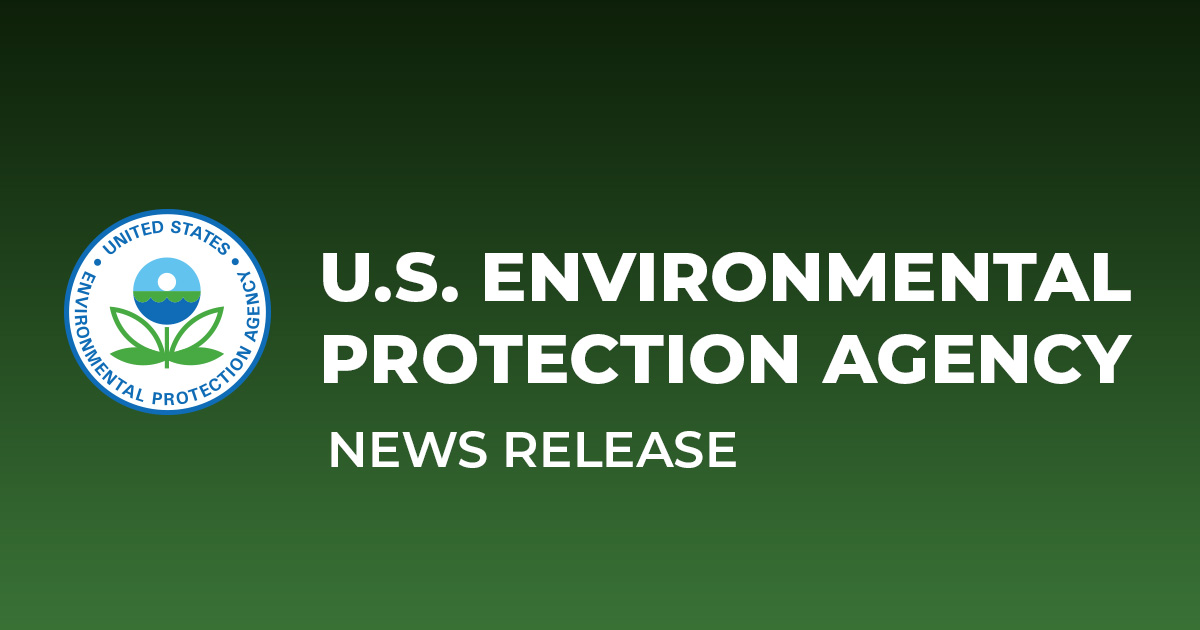 Researchers will investigate the impacts of water infrastructure stressors on Alaska Native Communities
February 27, 2023
LENEXA, KAN. (FEB. 27, 2023) – Today, the U.S. Environmental Protection Agency (EPA) announced its intention to award $1,350,000 in grant funding to Iowa State University to assess the relationships between climate-induced concerns related to water infrastructure and their effects on health in Alaska Native communities.
Iowa State University is among 16 institutions selected to receive $21.4 million in grant funding for community-based research to examine how climate change may compound adverse environmental conditions and stressors for vulnerable populations in underserved communities. The Iowa State project is titled "Building Adaptive Capacity to Climate Change in Alaska Native Communities by Reducing Health Risks from Water Infrastructure, Quality, and Security."
"Our efforts to address climate change must prioritize the health and well-being of those who are most vulnerable to its impacts," said Chris Frey, assistant administrator for EPA's Office of Research and Development. "The research announced today will help us to characterize the cumulative impacts of climate change on the health and well-being of our most underserved communities, so that we can work to mitigate these impacts and improve resilience."
"We are proud to announce that this research grant will explore the impacts of climate change on water and water infrastructure," said EPA Region 7 Administrator Meg McCollister. "We look forward to seeing how the research may better inform our understanding of water insecurity in Alaska Native communities and how that research may be applied to our understanding of local water insecurity issues as well."
"We're excited to support projects that empower underserved communities with science-based resilience-building solutions to protect our most vulnerable residents," said EPA Region 10 Administrator Casey Sixkiller. "We're proud to work together with our university researchers, state and tribal partners, and the local communities to understand how to reduce the burden of these impacts in Alaska, Washington, and beyond."
"Increasingly, we are seeing that extreme weather, floods, erosion, and permafrost thaw are negatively impacting the quality of water resources and pose extreme stresses on water infrastructure," said Cristina Poleacovschi, Iowa State University principal investigator. "This study seeks to develop a more accurate understanding of how stressors on water infrastructure can impact the health of Alaska Native communities, while addressing water injustices through partnerships with tribal councils, local clinics, and regional health organizations."
Iowa State researchers will conduct community-based water monitoring and sampling in Unalakleet, Alaska, to assess water quality as well as survey and interview members of the community to better understand local vulnerabilities to water insecurity. Researchers will also assess the cumulative effects of water quality, water insecurity, and the community's vulnerability to water injustices on physical health, mental health, and a non-Western perspective of health. In addition, researchers plan to build quantitative tools to model the water infrastructure and conduct data-driven and model-based approaches for detecting and localizing leaks in the local water infrastructure.
Results of this project will include hydraulic models of the water distribution system and open-source, data-driven algorithms and codes for leak detection and localization; mapped areas of the most vulnerable households at risk of water quality and insecurity; and comprehensive models displaying significant factors that influence and determine health, mental health, and non-Western health outcomes. These results will inform a list of practical interventions and preventive measures for improving the health of Alaska Native communities.
Iowa State researchers include Cristina Poleacovschi, Scott Feinstein, Christina Hill, Kaoru Ikuma, and Carl Weems. The research team also includes Lina Sela at the University of Texas at Austin.
# # #
Learn more about EPA Region 7
View all Region 7 news releases
Connect with EPA Region 7 on Facebook
Follow us on Twitter: @EPARegion7