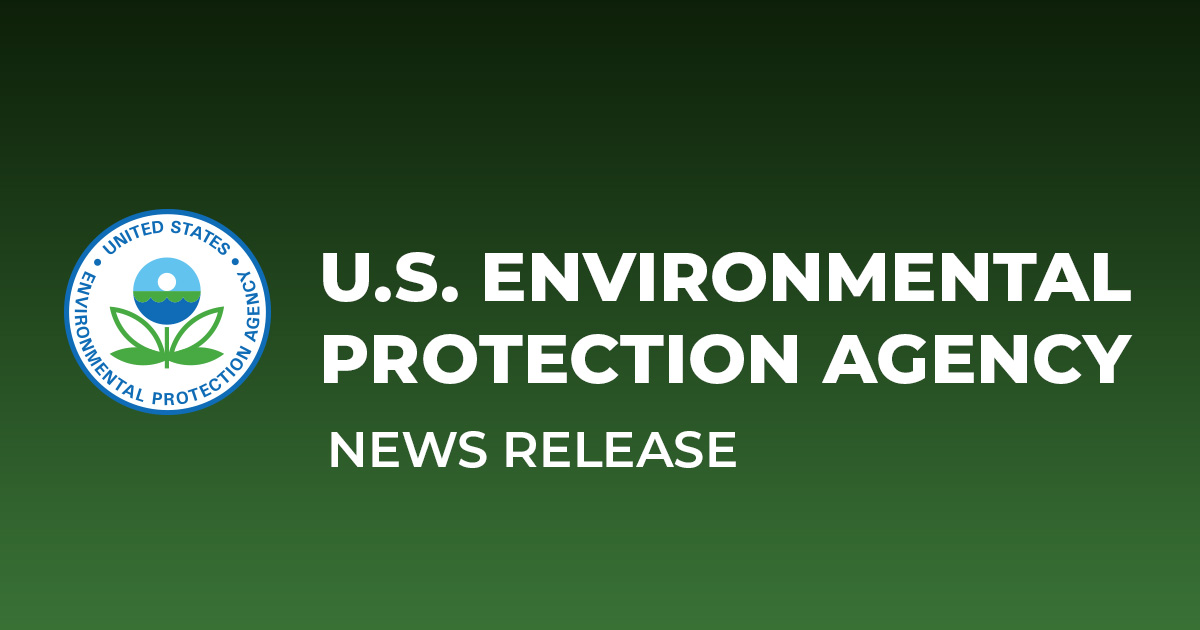 This loan is part of a $37 billion investment in water infrastructure through WIFIA
April 20, 2023
WASHINGTON (April 20, 2023) — Today, the U.S. Environmental Protection Agency (EPA) announced a $191 million Water Infrastructure Finance and Innovation Act (WIFIA) loan to the City of Wichita, Kansas to support its Biological Nutrient Removal Improvements Program. This WIFIA loan will help the City of Wichita upgrade two critical wastewater facilities, advancing technologies for water reuse and reducing the nutrient loads in the Arkansas River and Mississippi River Basin, which will help improve water quality for Wichita and many other communities.  
"EPA is proud to partner with the City of Wichita on this project that will create jobs and strengthen water quality that supports residents, businesses, agriculture, and recreation," said EPA Assistant Administrator for Water Radhika Fox. "An investment in water infrastructure is an investment in our communities. That's why EPA is partnering with states and local leaders to accelerate water infrastructure investments through the WIFIA program and with $50 billion under President Biden's Bipartisan Infrastructure Law."
"Our water utilities are our most important resource," said Wichita Public Works and Utilities Director Gary Janzen. "We are so thankful for the EPA for the strong partnership to help us move forward with securing our water infrastructure for generations to come."
The City of Wichita and the Department of Public Works & Utilities staff have been preparing for Wichita's water future through an ongoing planning process, which includes the Biological Nutrient Removal Improvements Program. With this WIFIA loan, the City of Wichita will modernize its wastewater treatment facility to improve its reliability and resiliency. Specifically, it will help to reduce the City's nutrient contribution to the Arkansas River and Mississippi River Basin, address local odor concerns, meet growing demand with anticipated population growth, and update aging infrastructure. This program also supports compliance with future regulatory requirements and aligns with regional and national water quality objectives, including the Kansas Nutrient Reduction strategy and nutrient reduction in the Gulf Hypoxia zone.
The WIFIA program will allow the City to take advantage of low interest rates and will save Wichita approximately $89 million, ultimately saving community ratepayers money. Not only is it an investment in Wichita's infrastructure, but the construction and operation are estimated to create approximately 1,250 jobs. This helps to deliver on the Biden-Harris Administration's commitment to investing in water infrastructure and creating good-paying jobs.
Background 
Established by the Water Infrastructure Finance and Innovation Act of 2014, the WIFIA program is a federal loan program administered by EPA. The WIFIA program's aim is to accelerate investment in the nation's water infrastructure by providing long-term, low-cost supplemental credit assistance for regionally and nationally significant projects. The WIFIA program has an active pipeline of pending applications for projects that will result in billions of dollars in water infrastructure investment and thousands of jobs. The City of Wichita was awarded a WIFIA loan in 2020 for a Water Treatment Facility.
EPA is currently accepting letters of interest for WIFIA and SWIFIA loans. Learn more about submitting a letter of interest for a WIFIA or SWIFIA loan.