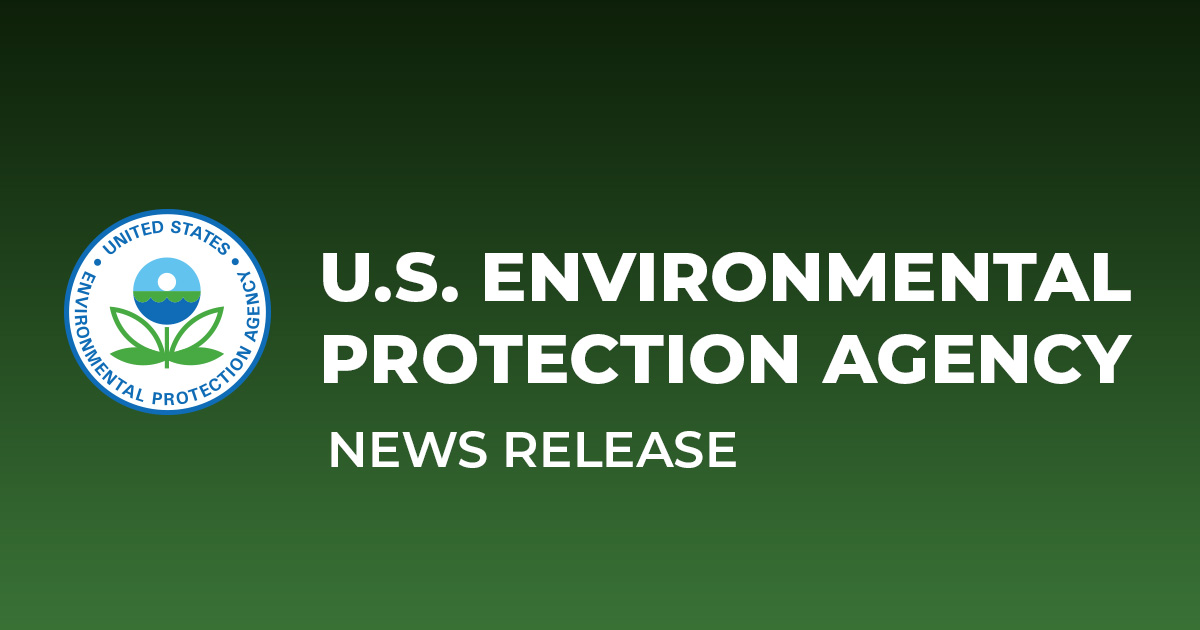 February 1, 2022
WASHINGTON (Feb. 1, 2022) – Today, the U.S. Environmental Protection Agency announced the National Aquatic Resource Surveys (NARS) Data Analysis Innovation Challenge, which invites research institutions to utilize large, nationally consistent statistical survey datasets to evaluate the health and impact of the nation's aquatic ecosystems. Through this data challenge, participants will evaluate successes and remaining challenges 50 years after the passage of the Clean Water Act.
"For five decades, science has provided the foundation for managing and protecting our nation's waters," said EPA Assistant Administrator for Water Radhika Fox. "With this data challenge, we are inviting the next generation of environmental leaders to reveal new insights on the state of our waters, including the impacts of the climate crisis and the water equity gap."
Authorized by Sections 104(a)(5) and 305(b) of the Clean Water Act, NARS is a collaborative program implemented by EPA, states, and tribes to assess the quality of the nation's coastal waters, lakes and reservoirs, rivers and streams, and wetlands. These surveys provide a point in time assessment of the condition of these resources, identify the extent of key stressors across the United States, and track changes over time.
Through this data challenge, EPA encourages researchers to apply advanced analytic methods to NARS data to examine questions related to national priorities including climate change, environmental justice, nutrient management, and other critical water quality challenges.
Participants will have the opportunity to win prize money as well as gain national recognition for their institutions.
To participate, visit: https://www.epa.gov/innovation/national-aquatic-resource-surveys-data-analysis-innovation-challenge.
Background
October 18, 2022, commemorates the 50th anniversary of the Clean Water Act. Passed in 1972, the Clean Water Act charted a new path for America's waters. Transformational progress has been achieved over the last 50 years. Waters that were once toxic and even caught fire, have been cleaned up. With these improvements, communities are starting to return to the water—to swim and to fish—while the sources of our drinking water are better protected. Significant challenges remain and EPA is committed to working toward a clean water future for all Americans.
NARS is implemented on a five-year rotating basis among water body types and is in the third cycle. The four surveys that make up NARS are the National Coastal Condition Assessment (NCCA), National Lakes Assessment (NLA), National Rivers and Streams Assessment (NRSA), and the National Wetland Condition Assessment (NWCA). For each survey, EPA selects sampling locations using a statistical survey design and crews use consistent methods to collect data at more than 1,000 sites during a summer index period. There are now more than 20 years of chemical, physical and biological data available, including newly released data from the four most recently completed surveys. Example data include benthic macroinvertebrates, fish, vegetation, zooplankton, nutrient concentrations, sediment chemistry, soil chemistry, physical habitat measurements, microcystin concentrations, and others. These datasets provide an unparalleled opportunity to conduct scientific research on issues of national importance, analyze patterns and associations among co-located variables, and explore innovative approaches to improve assessments of water quality.
To learn more about NARS, visit https://www.epa.gov/national-aquatic-resource-surveys.