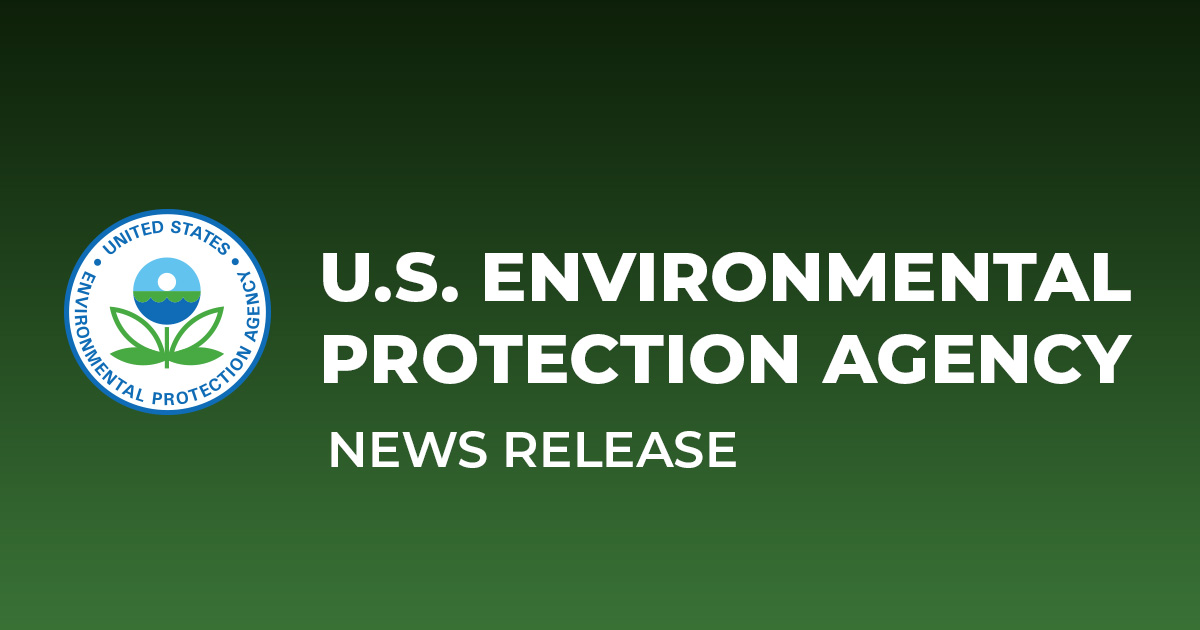 March 16, 2023
WASHINGTON – The U.S. Environmental Protection Agency (EPA) has announced the names of 15 organizations that each earned EPA's ENERGY STAR certification for more than 150 commercial, multifamily, and industrial buildings in 2022. In total, the top certifiers collectively certified more than 3,700 buildings representing over 800 million square feet of floor space. EPA is highlighting the organizations that are the most active certifiers in recognition of the 30th anniversary of the ENERGY STAR program. Any organization that certified five buildings or more in 2022 was eligible for special recognition as a member of the ENERGY STAR Certification Nation.
"Improving the energy efficiency of America's buildings is essential to fighting the climate crisis," said EPA Administrator Michael S. Regan. "By certifying the most ENERGY STAR buildings last year, these companies are helping lead the way to a clean energy future and are demonstrating that building efficiency isn't just good for the climate, but also good for our economy."
The group of top certifiers includes a diverse set of energy services companies that help their clients improve the energy performance of their buildings as well as large commercial real estate companies, a healthcare real estate capital provider, a public utility, and a regional bank holding company:
| | |
| --- | --- |
|   Organization      | Buildings Certified as ENERGY STAR in 2022 |
| Conservice | 815 |
| RE Tech Advisors | 794 |
| Cenergistic | 504 |
| Sustainable Investment Group | 483 |
| UL Solutions | 330 |
| Environmental SAVE | 234 |
| Maximum Energy Professionals | 217 |
| Cushman & Wakefield U.S., Inc. | 194 |
| CodeGreen Solutions Inc. | 180 |
| Schneider Electric | 173 |
| Servidyne | 167 |
| Energent Solutions | 158 |
| Ventas, Inc. | 154 |
| Consumers Energy | 153 |
| Huntington National Bank | 151 |
To earn EPA's ENERGY STAR, a building must first measure its energy performance using EPA's online energy management and tracking tool, ENERGY STAR Portfolio Manager®. The building then receives an ENERGY STAR score of 1-100, signifying how it performs relative to similar buildings nationwide. If the building both earns a score of 75 or higher and a professional engineer or registered architect verifies that its energy data and operating characteristics are correct and meets indoor air quality standards, EPA awards the ENERGY STAR to that building. More than 7,000 commercial, multifamily, and industrial buildings earned the ENERGY STAR for superior energy efficiency in 2022.
Energy use in commercial buildings accounts for 17% of U.S. greenhouse gas emissions and costs more than $100 billion per year. ENERGY STAR certified buildings are verified to perform better than 75% of similar buildings nationwide, they use an average of 35% less energy, and are responsible for 35% fewer carbon dioxide emissions than typical buildings. Many common building types can earn ENERGY STAR certification, including office buildings, multifamily housing, K-12 schools, hotels, hospitals, data centers, and retail stores.
Earning the ENERGY STAR is the simple way building owners and managers can demonstrate their commitment to environmental responsibility to their customers, stakeholders, and communities. More than 40,000 buildings across America have earned EPA's ENERGY STAR certification since 1999.
 
About ENERGY STAR
ENERGY STAR® is the government-backed symbol for energy efficiency, providing simple, credible, and unbiased information that consumers and businesses rely on to make well-informed decisions. Thousands of industrial, commercial, utility, state, and local organizations — including nearly 40% of the Fortune 500® — rely on their partnership with the U.S. Environmental Protection Agency (EPA) to deliver cost-saving energy efficiency solutions. Since 1992, ENERGY STAR and its partners helped American families and businesses avoid more than $500 billion in energy costs and achieve 4 billion metric tons of greenhouse gas reductions. More background information about ENERGY STAR's impacts.
More on the 2022 Top Certifiers.
Search for ENERGY STAR certified buildings.
More about earning the ENERGY STAR for buildings and plants.