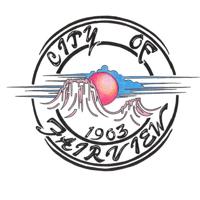 FAIRVIEW, Okla. — A drinking water warning has been issued for the city of Fairview due to high levels of nitrate in the city's water supply.
According to a notice issued by City Manager Chris Gdanski, the greatest danger is to infants under 6 months old. 
"Infants below the age of six months who drink water containing nitrate in excess of the MCL could become seriously ill and, if untreated, may die," the release states. "Symptoms include shortness of breath and blue baby syndrome."
A water sample collected May 6 showed the nitrate level in Fairview water was 11 mg/L. That is above the maximum contaminant level (MCL) of 10 mg/L.
Blue baby syndrome is indicated by blueness of the skin, and symptoms can develop rapidly. Medical attention should be sought immediately, according to the release.
Water, juice or formula should not be prepared with tap water for children under 6 months of age, the release states. Bottled water or other water low in nitrates should be used until further notice.
Boiling city water will not help, according to the release, and could increase the nitrate concentration as water evaporates. Freezing, filtering or letting water stand also does not help.
Adults and children older than 6 months can drink tap water, according to the release, because their bodies process nitrate differently than infants. Pregnant women and those with specific health concerns may consult their doctors, the release states.
Fairview officials are evaluating the situation for corrective action, according to the release and will provide updates.
Nitrate in water can come from natural, industrial and agricultural sources, according to the release, and levels can vary.
Anyone with questions is asked to contact Gdanski at (580) 227-4416.