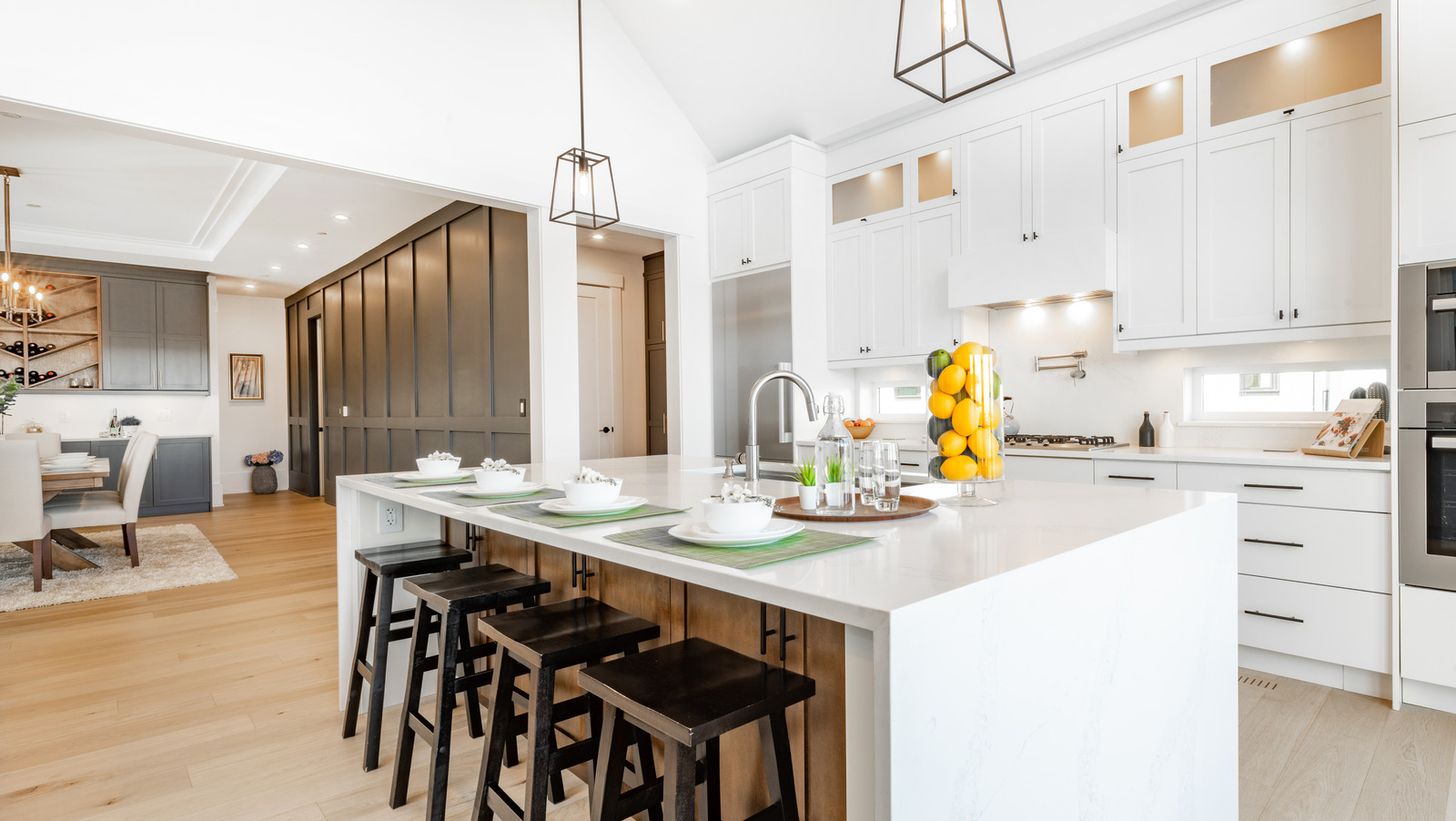 With all of the cleaning you'll be doing in the kitchen, keeping stocked up on useful cleaning supplies is non-negotiable. These include a good oven cleaner, a dishwasher cleaner, a disinfectant designed for use in a kitchen, an all-purpose cleaner, microfiber cleaning cloths, and a good mop and bucket (via Insider).
Other handy cleaning items include stainless steel wipes, disinfectant wipes, and a bristled cleaning brush (via Mashed).
Once you have the basic necessary staples, you don't need to keep buying anymore. Having overfilled cabinets will only prevent you from quickly reaching what you need when you grab a cleaner.
In addition, cleaners don't last forever, so you do need to keep an eye on expiration dates. Brian Sansoni, of the American Cleaning Institute, tells Real Simple, "Like many products purchased at the grocery store, cleaning products can degrade over time." Once products reach their expiration date, they may be less effective and they also may damage surfaces.