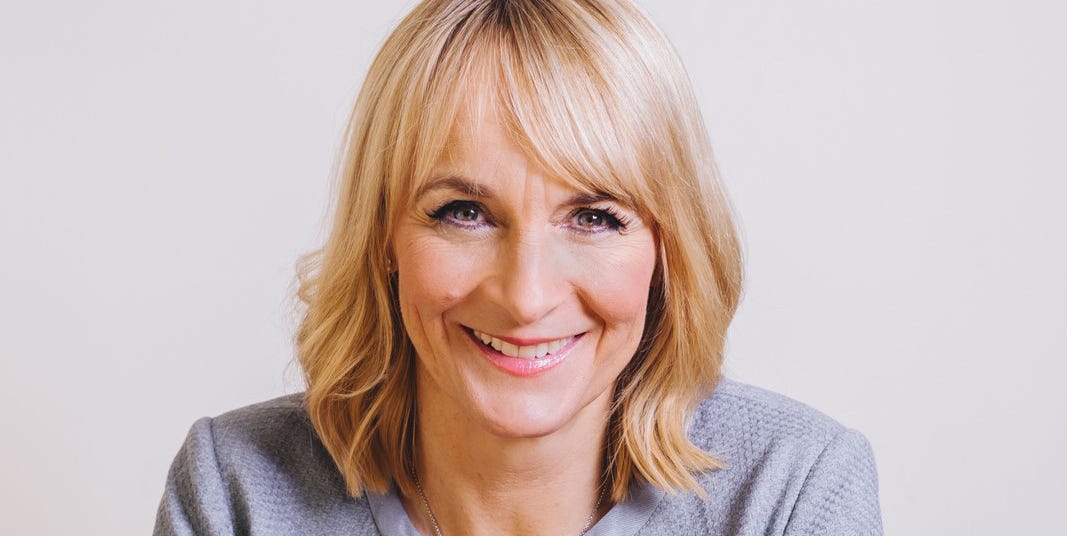 Louise Minchin will be speaking at Good Housekeeping Live in partnership with Dyson, a two-day event at Carlton House Terrace, London on Friday 14 and Saturday 15 October in celebration of our 100th anniversary.
TV presenter, journalist and sportswoman extraordinaire Louise has gone on a remarkable journey from the BBC Breakfast sofa to representing Great Britain at the World Triathlon Championships. Hear from Louise about how stepping out of her comfort zone has changed her life for the better – and how you could do it, too. You'll also get a sneaky peek into what she's planning for the year ahead.
Taking place on Saturday 15 October at 4.45-5.30pm, those attending Louise's talk will take home a signed copy of her inspirational memoir, Dare To Tri, as well as a special 100th anniversary GH goodie bag. Book before August 31 and tickets are just £24.00, thanks to a 20% early bird discount.
BOOK HERE
All ticket holders can also enjoy a full day relaxing in the beautiful surroundings of Carlton House Terrace, grab light refreshments in the GH Cafe, browse the GH Bookshop and have the opportunity to attend the following free workshops and experiences:
FREE fashion talks – browse the latest looks and learn how to style them with the help of GH fashion director Oonagh Brennan.
FREE tablescaping demonstrations from the GH Homes team.
FREE cake and biscuit decorating demos from professional bakers.
FREE flower-arranging workshop from the experts at Bloom & Wild.
FREE guided taste test with the Good Housekeeping Institute team.
FREE guided tour of the Dyson Healthy Home exhibition area, plus floor-care demonstration by experts from Dyson and the GHI.
FREE mini treatments in The Beauty Parlour in partnership with Absolute Collagen.
FREE talks by the fragrance and cleaning experts at Zoflora on how to create a beautiful-smelling home.
FABULOUS live music.
THE CHANCE TO meet and chat to the GH team about life behind the scenes of your favourite magazine.
Book before the end of August and you can take advantage of a 20% discount on the cost of all full-price Good Housekeeping Live tickets. Tickets for Louise's talk are just £24.00.
BOOK HERE
Good Housekeeping Live in partnership with Dyson is a two-day event at Carlton House Terrace, London taking place on Friday 14 and Saturday 15 October in celebration of our 100-year anniversary.
We're delighted to offer you the opportunity to join the Good Housekeeping team for a packed programme featuring some of our favourite stars, experts and authors, which encompass live talks, masterclasses and cookery demonstrations.
Other guests at our two-day event include Fern Britton, Nadiya Hussain, Shirley Ballas and Lucy Worsley.
FULL LINE UP
This content is created and maintained by a third party, and imported onto this page to help users provide their email addresses. You may be able to find more information about this and similar content at piano.io