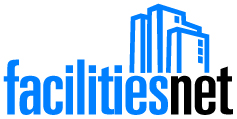 Facility Manager Cost Saving/Best Practice Quick Reads    RSS Feed
 March 15, 2022 –
Contact FacilitiesNet Editorial Staff »
As facility managers continue to prioritize strategies focused on the health and wellness of facility occupants, it's becoming increasingly clear how closely these strategies align with sustainability strategies. 
A new JLL office facility at 1 Station Place in the First Stamford Place complex in Stamford, Connecticut, illustrates this trend. The facility has achieved both LEED Gold certification and Fitwel certification.  
The project team, which achieved 60 LEED points for the building, used several sustainability strategies to get to Gold. These included low-flow water fixtures to reduce annual water consumption, 100 percent LED lighting, Energy Star-rated equipment, and comprehensive waste and recycling programs. An open layout created work flexibility and helps maximize natural light, as do the floor-to-ceiling windows and 18-foot ceilings.  
To help achieve Fitwel certification, the team included amenities such as accessible outdoor space, fitness facilities, and a wellness room for activities such as nursing. The office space also includes active workstations and indoor air quality monitoring. 
"Thought leadership is central to JLL's culture," says Bice Wilson, senior vice president of project and development services. "Creating our offices at 1 Station Place gave us the opportunity to walk our talk while adhering to JLL's core values for a sustainable future. We have executed a strategy that we advise our clients to follow, and the result has been a tremendous success in terms of sustainability and in inspiring our workers and our clients." 
Greg Zimmerman is editor, FacilitiesNet.com and Building Operating Management.  
Next
Read next on FacilitiesNet