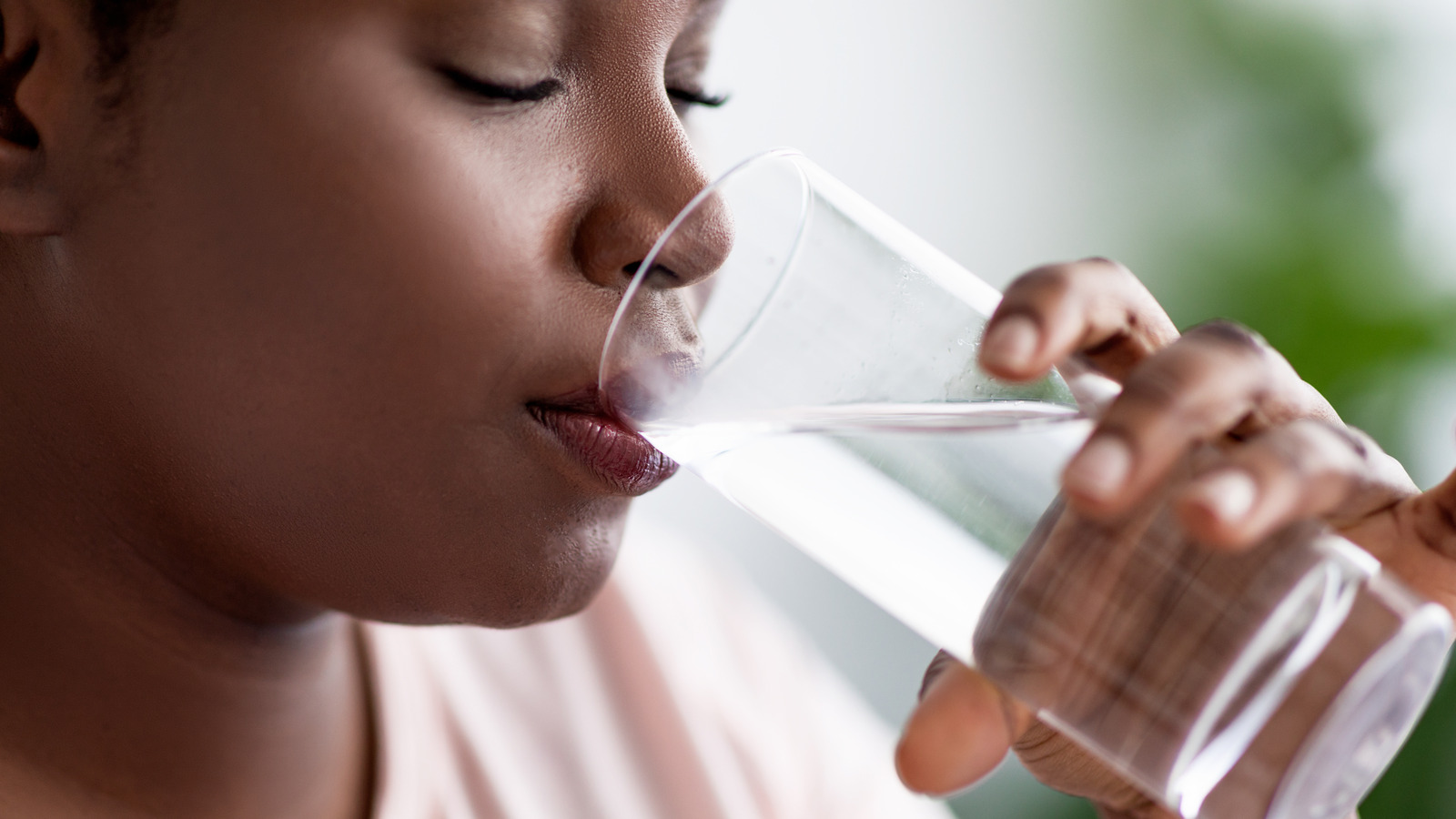 In general, if you're a woman, the amount of water you should be drinking daily is 91 ounces (2.7 liters), while men should drink 125 ounces (3.7 liters) a day (via Cleveland Clinic). But these are just averages that don't take into account specifics of each person as an individual. For example, the amount of water you consume in your 30s isn't going to cut it when it comes to the amount you should be drinking in your 40s — especially since your metabolism starts to slow down once 40 starts creeping up on you.
"Water is needed for every function in the body, so getting enough is important for keeping metabolism efficient," registered dietitian and nutrition educator Rachel Begun tells The Healthy. "The general advice is to get eight glasses of water per day, but you may need more or less depending on physical activity, body composition, and climate."
As Medical News Today notes, there isn't a fixed amount of water you should be drinking in your 40s outside of the aforementioned gender-based recommendations. However, there are factors that can impact your life once you've surpassed your 30s that everyone should be aware of.