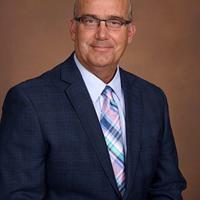 FRUITPORT — Three incumbents retained their seats on the Fruitport Community Schools Board of Education.
David Hazekamp took the lead with 33 percent of the vote. Steve Kelly was second with 25 percent and J.B. Meeuwenberg took 22 percent. 
The lone challenger, Stan Piotrowski, lost out with 18 percent of the vote. 
Hazekamp, 64, is a business owner, a 1976 Fruitport High School graduate and lifelong resident of the community. He has served on the school board for 21 years.
"We've got a really good team at Fruitport right now and it really makes working through some of the things we work through much easier," Hazekamp said Wednesday after being re-elected. "We certainly don't always agree, but when you've got a good team, you look forward to it."
Hazekamp said he's looking forward to working on the school district's current and upcoming projects. 
"One of the things we told the voters we would do (was) air purification in all the buildings," he said, adding that there's also a "renovation on the prior pool area" of the Fruitport Middle School. "It's going to be one of our more challenging projects that we've done. I'd like to see that through and make sure that's done the way we want it done."
Meeuwenberg, 45, is a mathematics professor at Muskegon Community College and a resident of Fruitport since 2009. He has served on the school board for one year after being appointed to fill an open seat.
"I see the challenges facing Fruitport as like those of many other schools," Meeuwenberg told the Tribune last month. "Enrollment is something districts are always focused on because it is linked to state funding. Therefore, it is essential that we create exceptional educational experiences for our students and keep all members of families engaged in those experiences."