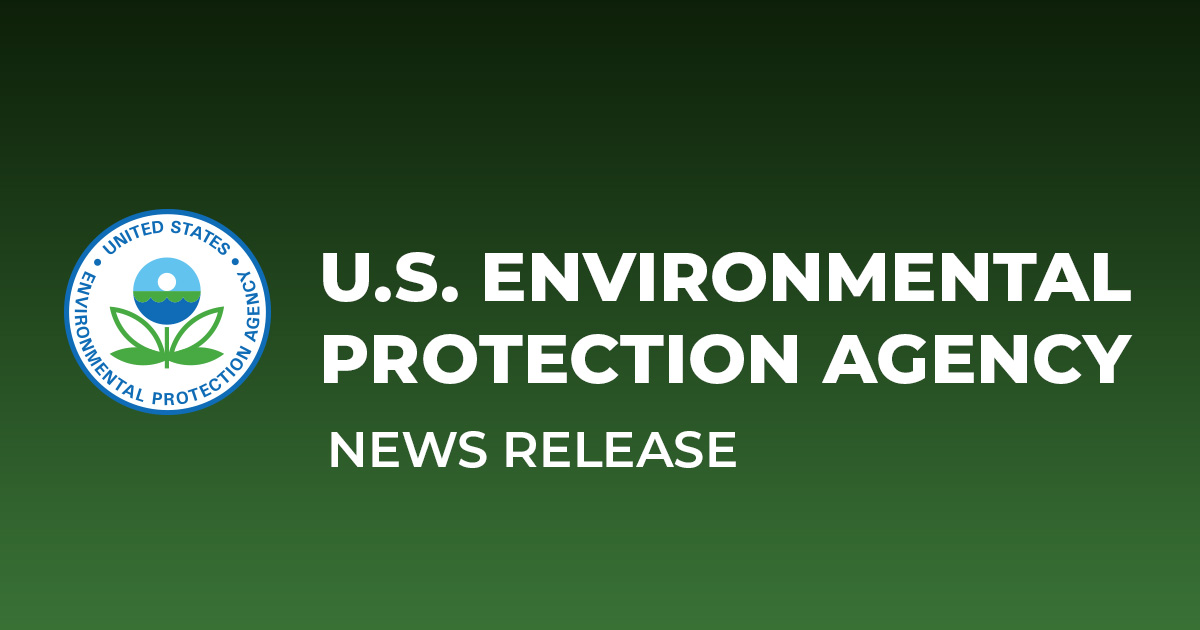 January 31, 2022
LENEXA, KAN. (JAN. 31, 2022) – The U.S. Environmental Protection Agency (EPA) Region 7 has redesignated a portion of Jefferson County, Missouri, to attainment for the 2010 1-hour sulfur dioxide (SO2) National Ambient Air Quality Standard (NAAQS). EPA is also approving the Missouri Department of Natural Resources' (MoDNR's) 10-year maintenance plan for the area.
The redesignation is based on the area achieving three, complete consecutive calendar years of quality-assured air quality monitoring data showing compliance with the standard. Specifically, the SO2 level in Jefferson County averaged over the most recent three-year period is 14 parts per billion (ppb), well below the 1-hour SO2 NAAQS of 75 ppb.
MoDNR has demonstrated that the Jefferson County area is attaining the standard and will continue to maintain it. EPA also determined that these actions do not result in disproportionately high and adverse human health or environmental effects on minority populations, low-income populations, and indigenous peoples.
"Clean air requires that we work to reduce or eliminate pollutants that can cause health hazards for Missouri citizens," said EPA Region 7 Administrator Meg McCollister. "These actions have required many hours of hard work by dedicated environmental professionals at the local, state, and federal level working closely with industry in the area."
An area in Jackson County, Missouri, was also redesignated to attainment for the EPA SO2 standard. "This announcement is great news for residents in these two areas who benefit from the improved air quality achieved several years ago," said MoDNR Director Dru Buntin. "This formal reclassification will also help remove regulatory barriers that will help attract new businesses and other beneficial investments."
EPA identifies areas where the air quality does not meet EPA SO2 standards. For these areas, state, local, and tribal governments develop plans to reduce the amount of SO2 in the air. A portion of Jefferson County was designated nonattainment for the 2010 1-hour SO2 NAAQS in 2013. In December 2017, MoDNR submitted a request to redesignate the area to attainment, along with a maintenance plan demonstrating that the area will maintain the standard for at least 10 years. Included in the plan is a Consent Agreement entered into between Missouri and Ameren, which includes emission limits for three Ameren power generation facilities: Rush Island, Labadie, and Meramec Energy Centers.
In February 2019, MoDNR submitted supplemental modeling to demonstrate that the area attains the standard and will continue to maintain it, based on permanent and enforceable emissions. In April 2021, MoDNR submitted a supplemental plan revision including an addendum to the Consent Agreement, which contains monitoring, reporting and recordkeeping requirements needed to make the emission limits of the agreement practically enforceable.
Background
Short-term exposures to sulfur dioxide (SO2) can harm the human respiratory system and make breathing difficult. People with asthma, particularly children, are sensitive to these effects of SO2. At high concentrations, gaseous sulfur oxides (SOx) can harm trees and plants by damaging foliage and decreasing growth. Emissions that lead to high concentrations of SO2 generally also lead to the formation of other SOx. The largest sources of SO2 emissions are from fossil fuel combustion at power plants and other industrial facilities.
Control measures that reduce SO2 can generally be expected to reduce people's exposures to all gaseous SOx. This may have the important co-benefit of reducing the formation of particulate sulfur pollutants, such as fine sulfate particles.
# # #
Learn more about EPA Region 7
View all Region 7 news releases
Connect with EPA Region 7 on Facebook: www.facebook.com/eparegion7
Follow us on Twitter: @EPARegion7