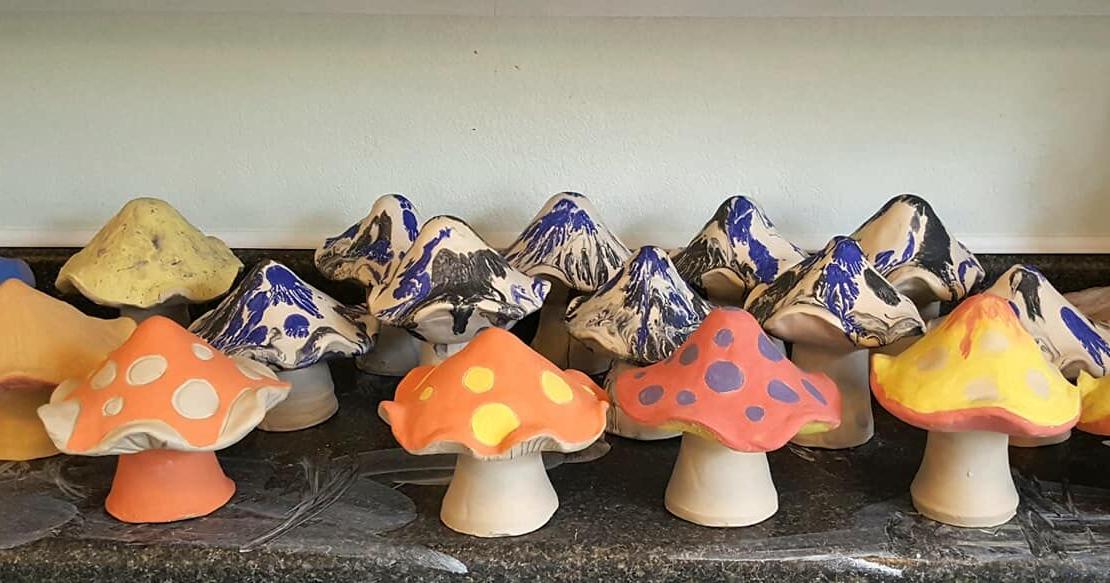 Submitted by Nora Davis
JONESBOROUGH — The McKinney Center and Mary B. Martin Program for the Arts have announced the spring schedule of classes for children and adults.
Registration is now underway, and an open house will be held Jan. 15 from 10 a.m. to 2 p.m. to give interested community members an opportunity to see what the spring classes have to offer. Faculty members and McKinney Center staff will be present for questions, displays and demonstrations. The early bird discount of $10 per class ends that day.
"The open house is a good time to meet your instructor and to really see what you will get out of taking a class here at the McKinney Center," said Theresa Hammons, executive director. "There is something for everyone here at the McKinney Center. Most of our classes are for beginners, but one of the great things about our offerings is that the class sizes are small, usually no more than eight to 10 students. If you are more or less skilled, the instructor has time to work with you one on one."
The McKinney Center will offer over 70 classes and workshops during the spring semester. There are several new classes and new instructors in the lineup, including daytime classes that are a good fit for home-school students and adults looking for creative outlets. All courses are led by experienced and supportive faculty. Class sizes are small, and spaces fill up quickly. Individual class costs vary.
The spring lineup includes art, music, drama, crafts and dance for students of all ages. The last day to register is Jan. 29 at 5 p.m. Students can register online at mckinneycenter.com.
For children, the program offers instruction for young artists ready to explore the world of art. Students receive an introduction to art skills where activities and projects are organized to develop understanding and experiment with a wide variety of media, techniques and processes.
For older elementary-aged students, courses are taught to build their skills as artists, including drawing and painting skills taken to the next level. Classes in writing, film, music and dance are also available for this age range, including creative construction, homeschool art, Kids N Clay, young potters, "Let's Make a TV Show," anime, mosaics, ballet, tap, drawing and guitar.
"I'm excited about our spring semester in its entirety because we have so many new offerings and several new teachers," said Hammons.
The one-day workshop options for spring semester are extensive and include "Introduction to the Zentangle Method of Drawing" and "Zentangle — Working with Tan Tiles"; glass fusion workshops including pendants, garden stakes, suncatchers and spring plates; and several ceramic wheel workshops including bowls, casserole dishes and mugs; and several ceramic decorating and design workshops including mushrooms, trays and bird houses. There will be a fairy garden cottage workshop, a workshop on constructing mandalas, plus others covering alcohol ink, acrylic painting, crocheting sculpted vessels, healing soap-making, and casting and mold-making.
The McKinney Center has made changes to its schedule of classes, allowing 30 minutes between classes to provide ample time for students, faculty and staff to clean up and disinfect before the next class. To accommodate the change, a few classes were eliminated. However, they were replaced with more one-day workshops. Other changes will include providing supply kits for individual students when possible rather than using shared supplies, breaks in classes to wash hands, continuing a strict regimen of disinfecting and cleaning the building, and providing video options for students who miss a class due to feeling ill. To read the center's complete list of policies and procedures, visit mckinneycenter.com.
Full descriptions of spring classes can be found online at www.mckinneycenter.com. A hard copy catalog is also available inside the McKinney Center or from the green mailbox outside of the office doors.
Scholarships are available for K-12 students with a financial need. Scholarship applications are available online at https://mckinneycenter.com/scholarships/.
The McKinney Center is open Monday through Friday from 8 a.m. to 5 p.m. Updates are available on The McKinney Center at Booker T. Washington School Facebook page throughout the year. To learn more, contact Hammons by email at [email protected] or call her at 423-753-0562.