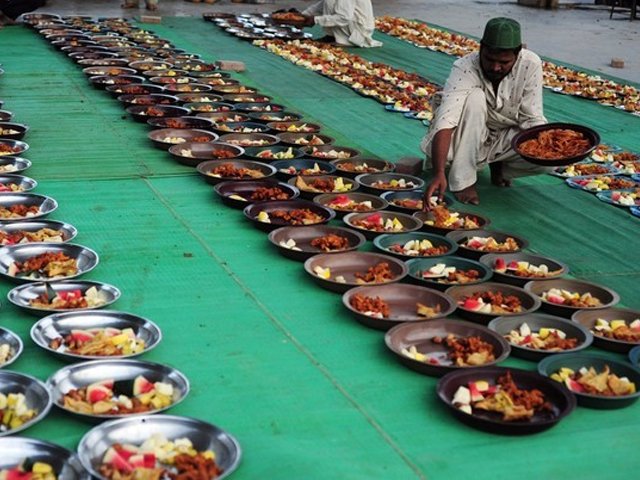 KARACHI:

After two gloom-struck years under Covid-19, the port city is finally ready to break free from pandemic-related restrictions and welcome the holy month of Ramazan with uncompromised fervor and the once lost spirit of togetherness.
Days ahead of the month of fasting, mosques across the city appear abuzz with anticipation, many being installed with new speakers, lighting systems, water dispensers, and carpets to wholeheartedly welcome back worshippers this year.
Karachi's Muslim residentiary on the other hand also seems to be counting days until the start of Ramazan, hoping to delve into all the rituals and festivities they had to hold back on during the worst of Covid-19.
According to Muhammad Shakeel, who is part of a local mosque committee, the National Command and Operation Centre's decision to scrape off all pandemic-related restrictions has renewed the enthusiasm of mosque management and worshippers alike. "The good news has filled us with joy, but there is also a lot of work to do. A lot of mosques have expedited their renovation works to have everything ready for the worshippers when they come," he told, adding that despite the abolishment of Covid-19 protocols they are keen on continuing to disinfect mosque premises to keep the virus at bay.
Speaking in the same vein, Maulana Yasir, Imam of another local mosque pointed out that mosques across Karachi tend to see an influx of worshippers, who come to not only pray the five daily prayers but also for Taraweeh prayers and various other supererogatory acts of worship all day long. "So mosques get really busy during the holy month, and cannot conduct repairs or arrangements- everything has to be done beforehand. It's going to be particularly hot this year, so we also have to make sure that praying areas are well-ventilated and all electrical works are taken care of. The finances for all of this come from generous donors and benefactors, who have been very keen to contribute to the mosque's expenses and are overjoyed to witness the return of festivities," he expressed.
Muhammad Saif, a young, Muslim resident of Karachi believes that Taraweeh prayers are an essential element of the holy month and that he had always enjoyed partaking in the practice with his friends and family. "Although not Farz, this congregational prayer really makes up the Ramazan experience. It is something that we participate in communally, be it at home, on some open ground, or at the mosque. That is very much in line with the spirit of togetherness that the month of fasting is all about, and something that we were deprived of for two years. I am excited to return to normalcy and enjoy both Ramzan and Eid with my friends and family, without any impediments of the past," he told The Express Tribune.
Published in The Express Tribune, April 1st, 2022.