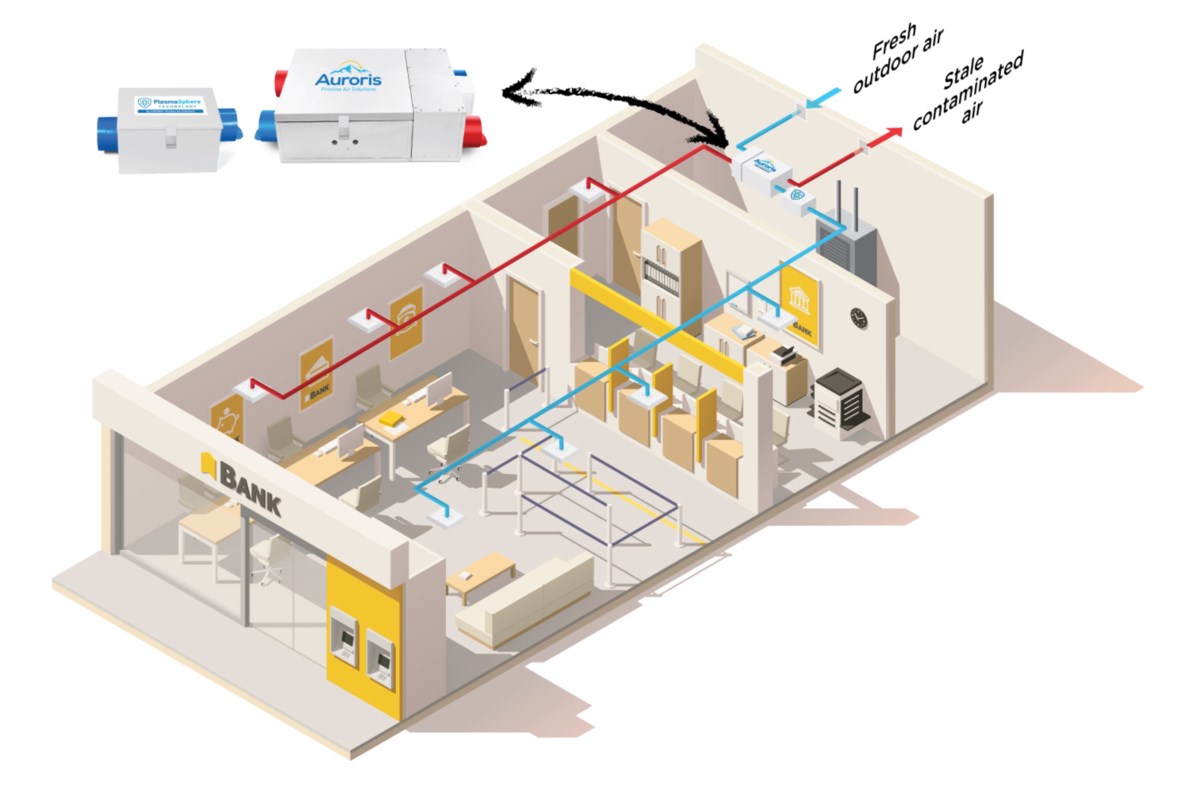 Owner of Eco Earth Sciences says new devices 'act as the room's lungs' to help protect against COVID-19 and 'should be in schools and they should be in offices'
The owner of a local company says two new devices will help create "the best possible indoor air quality" and aid in the fight against COVID-19.
Orillia resident Patrick Kehoe is CEO of Eco Earth Sciences, which worked with production partner Reversomatic Manufacturing Ltd. to create Auroris and PlasmaSphere — two devices that work together to "dramatically improve indoor air quality while significantly lowering the risk of COVID-19 spread."
"We were guided by nature, and we essentially turned the inside out," Kehoe said. "While the preoccupation has been on attempting to purify or resuscitate stale, contaminated indoor air, we turned our attention to creating the best possible indoor air quality experience while continuously targeting and removing the threat."
While many pathogens require a pathway to filters and other devices, the two new ones from Eco Earth Sciences "target viruses and other airborne contaminants at their source."
"It's the most effective way to address it," Kehoe said.
Auroris "effectively acts as the room's lungs," he said, "allowing indoor spaces to breathe, continuously delivering fresh air directly into a room while continuously removing stale, contaminated air.
"To further improve the quality of the air, advanced three-stage purification ensures the freshest indoor air experience possible."
PlasmaSphere then purifies incoming air, before "enriching the plasma energy levels of the fresh incoming air."
In 2020, Eco Earth Sciences modified a weed-killing device to sterilize surfaces as a way to prevent COVID-19 spread.
Auroris and PlasmaSphere are also targeting the virus, Kehoe said, adding it is a timely development.
"We're going to be dealing with this virus for a while. The business community needs assurances that they can continue to operate. Customers want assurances that they're not going to be at risk in those venues," he said.
The devices "should be in schools and they should be in offices," he added.
In a news release, the company stated the two devices can "also operate independently, complementing and enhancing the performance of all existing systems and can be used regardless of HVAC system type or age."
More information about the devices can be found here.