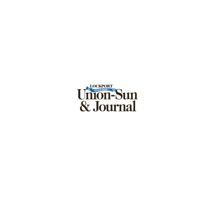 The go-ahead for solar panels on the Kowalski farm, along with further investment in solar power in our area, was deservedly in the top news of 2021. We need a renewable, clean electric grid to drastically reduce poisonous and climate-killing greenhouse gases. Solar projects in the works on unproductive and brownfield sites have simply become necessary for our future.
Buildings contribute 33% of greenhouse gas emissions, topping transportation. Now that clean electricity is on the upswing, we can say no to natural gas in our homes. Electric heat pumps for heating and cooling are a practical and cost saving alternative to greenhouse gas emissions, indoor air pollution and the risk of gas explosions.
According to the U.S. Department of Energy, homeowners switching to heat pumps from natural gas can save 40% to 70% of their energy costs. We can stop bringing gas in from other states and provide jobs upgrading the electric grid and bringing heat pumps to homes. Further, electricity demand shifts to winter from summer, balancing grid utilization.
The greener the grid the more sensible and necessary it is to electrify homes with heat pumps, induction stoves and non-gas dryers. To make green buildings a reality, Governor Hochul must support the All-Electric Buildings Act that would require new construction to install electric means of heating, cooling and cooking by 2023. But now is the time for individual homeowners to electrify their homes.
SANDRA EBERT, Buffalo