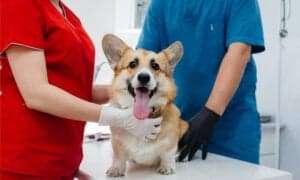 ↓ Continue Reading To See This Amazing Video
Allergies are never fun. Luckily, the Michigan allergy season doesn't happen all year round — it's typically from spring to fall. And while certain people are allergic to certain things, people with seasonal allergies will experience symptoms around the same time of year. Typically this timing is tied directly to what plants are blooming in Michigan at the time.
Let's look at when allergies are likely to occur in Michigan and what plants they are typically associated with.
When Is Allergy Season in Michigan?
Michigan's allergy season can last from the spring and into the fall.
©iStock.com/zdravinjo
Allergy season in Michigan starts as early as late March. If you experience allergies early in the season, it is likely linked to tree pollen, as many trees bloom in late March and continue blooming through June. Luckily, if you're only allergic to tree pollen, your symptoms will taper off when summer starts.
However, grasses start to bloom in the summer and continue blooming until later in the fall. Those with grass allergies will experience symptoms throughout the summer and fall seasons.
If you thought fall was a safe season for allergies, you are wrong. Plants like wheat and ragweed often release tons of pollen in the fall. People allergic to these specific plants will experience allergies throughout the fall months.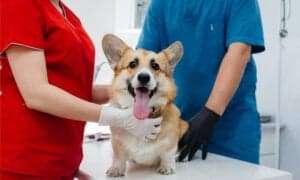 Pollen can travel exceptionally far through the air, up to 400 miles in one direction. Therefore, you don't need to be near any of the plants that cause your allergies. Simply being outside (or even inside) when these plants are blooming will cause problems for your sinuses. Plus, pollen is microscopic. Therefore, just because you can't see the pollen doesn't mean it isn't there.
Which Plants Cause Allergies in Michigan
Ragweed is one of the most common causes of allergies in Michigan.
©iStock.com/OlyaSolodenko
Almost every plant produces pollen for reproductive purposes. Therefore, practically every plant in Michigan can be linked to allergies. The type of pollen you're allergic to will indicate when you have symptoms. Of course, some plants, such as ragweed, are more likely to cause allergies than others.
Tree pollen tends to be very specific. Therefore, you have to be allergic to that particular tree's pollen to have an allergic reaction. Most people are allergic to only a few types of trees — not all trees. With that said, families of trees often have similar pollen; therefore, people tend to be allergic to all of them.
For instance, if you're sensitive to one type of oak tree, you're probably sensitive to all.
As soon as spring hits Michigan, flowers and grasses bloom and release pollen. If you get allergy symptoms when the ground starts to turn green again, you're probably allergic to grasses and flowers. Again, just because you're allergic to one of these plants doesn't mean you're allergic to all of them.
Luckily, this allergy is less common than others.
In the fall, ragweed ranks at the top of the list for allergies, according to the Allergy & Asthma Center of Rochester. Because of its allergy-producing effects, many people have tried eliminating ragweed from their yards or places of business.
Sadly, ragweed is nearly impossible to get rid of. It is a hearty plant, so regular herbicides don't work. Trying to pull up the ragweed by hand often leads to more pollen being released. It's a lose-lose situation.
There are many types of ragweed, but their pollen is all similar. Many people recognize giant ragweed, which reaches up to 12 feet and is easily seen from the roadway. However, short ragweed blooms when it is only a few inches tall and tends to go unnoticed.
Michigan Allergy Symptoms
No matter what plant you're sensitive to, you'll likely have the same symptoms. The technical word for seasonal allergies is rhinitis.
Sinus discomforts, such as a stuffy or runny nose, sneezing, and itchiness, are the most common allergy symptoms. Your eyes, nose, and throat may itch. Many people develop puffy eyes. Symptoms may be very localized, or they can spread throughout your sinuses.
Best Allergy Treatments
Pollen is allergies' worst enemy, and avoiding it as much as possible is key to avoiding allergies.
©iStock.com/Alkimson
There are many ways to treat seasonal allergies, from installing air filters to taking a shower. Here is a list of recommended tips and tricks to try:
Remain indoors. You should remain indoors as much as possible during allergy season. If you know what plant you're allergic to, stay indoors when it blooms. Avoid going outside in the morning, as this is when pollen is released.
Shower. Take a shower after outside activities. Pollen can cling to your clothes and worsen your symptoms. When you come inside, take off any external layers and shower as soon as possible.
Keep windows closed. Keep your windows closed as much as possible during allergy season. Open windows will let pollen into your home. However, keep in mind that the average indoor air is highly polluted, which can cause allergies and respiratory illness. Therefore, you'll need to weigh the pros and cons.
Use electrostatic filters. These filters help remove pollen at a greater rate than standard fiberglass filters. Therefore, they can make all the difference.
Keep an eye on the pollen count. Many local weather stations release a "pollen count." Avoid going outside when this count is exceptionally high.
Use medications. There are many medications you can take, including antihistamines, that can relieve your symptoms. Speak to your doctor for specific recommendations that are relevant and safe for you.
Up Next…