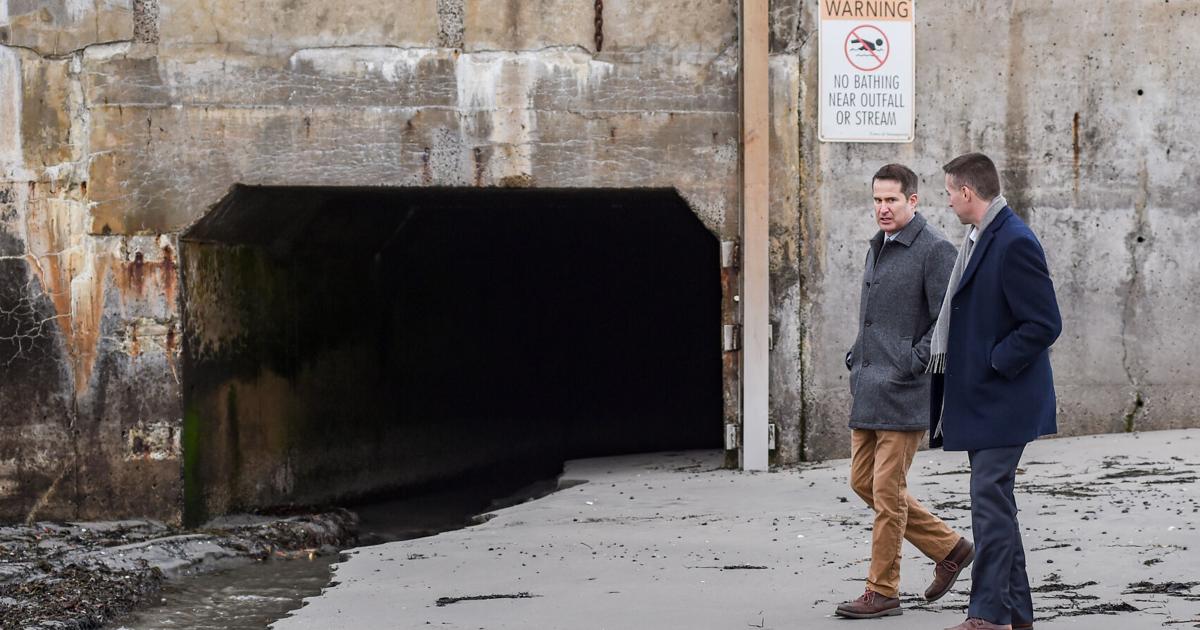 SWAMPSCOTT — Congressman Seth Moulton surveyed the scene at King's Beach off Humphrey Street in Swampscott Friday afternoon with state and local officials, as part of a visit to discuss beach clean-up efforts and water infrastructure upgrades.
Moulton initially met with local officials at Swampscott Town Hall, before walking down to the beach, which extends into Lynn.
According to an advisory from Moulton's office, the state Legislature's pandemic relief bill, which includes a combination of federal funds from the American Rescue Plan and state budget surplus funds, provides resources to address water quality at King's Beach as well as combined sewage overflows in the region.
The bill, (H.4269) which was signed by Gov. Charlie Baker on Dec. 13, provides $2.5 million each to the city of Lynn and the town of Swampscott for projects to improve water quality at the beach. It also allocates $100,000 to the Lynn Water and Sewer Commission to create a regional approach to address CSOs.
These projects are aimed at helping improve the water contamination issues that made King's Beach unswimmable one out of five days in 2021.