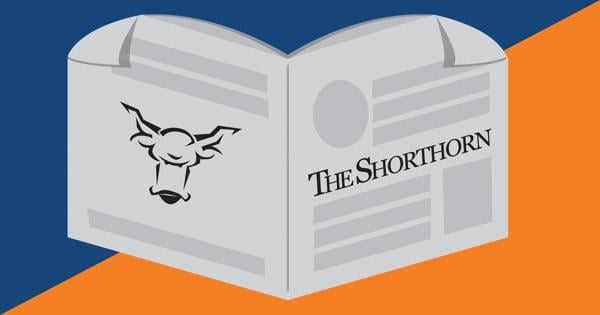 Packing can devolve into disorganization very fast. Figuring out what is needed, what is nonessential and what you can fit in your car requires a lot of planning. 
Students must keep things organized when moving into a dorm or apartment, said Michael Eldridge, assistant director for marketing and communications with Auxiliary Services. 
To stay organized and create an environment they're comfortable with, students need to ensure they bring all the things needed to live in the dorms. 
Mechanical engineering freshman Audrey Miller suggested students bring cleaning supplies, storage bins and a shower caddy.
Useful cleaning supplies can be found at stores like Dollar General and Walmart. Students can buy disinfecting wipes, a Swiffer sweeper or mop, a small vacuum, sponges and dish soap. An all-purpose cleaner and rags might be preferable for some. 
Walter Johnson, nursing junior and 848 Mitchell community assistant, suggested students plan ahead when getting an apartment lease. 
If a contract is signed further in advance, tenants can receive a lower monthly rate. 
Students should also check housing sites when signing their leases to see what amenities their dorm or apartment provides and what they lack. 
At the 848 Mitchell apartment complex, grocery carts are available for residents who have to carry their food upstairs. But the complex does not come furnished with a shower curtain, Johnson said. These are things students might need to look at before move-in day to prepare adequately. 
Eldridge said dorm contracts don't allow screws or thumbtacks to pierce the wall, but students can use command strips or double-sided tape to secure photos or canvases to a wall. 
Labeling boxes when moving also makes things significantly easier for all parties, he said. Including a name, room number and contents of the box ensure items won't be misplaced or accidentally grabbed by someone else. 
While clothing is a necessity, Eldridge said students should leave a majority of their winter gear at home for the first few months, if possible. 
Miller said some other items students might not need are cooking supplies. 
"I brought blenders, I brought a lot of pans, lots of things that I ended up not needing because you'll just go to the [Connection] Café or you can rent them out here," she said.  
Every student is different, and their needs change based on their lifestyle. Eldridge asks residents to ensure they're not bringing excessive amount of things and properly preparing for move-in day.  
@mckebbaw