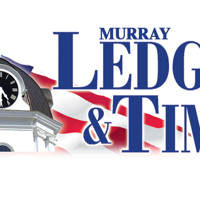 MURRAY – Although students won't be back for the spring semester for another couple of weeks, there is still plenty of activity on Murray State University's campus right now as multiple ongoing building projects continue. 
After some time off for the holidays, contractors got back to work on campus Tuesday. Murray State Facilities Management Executive Director Jason Youngblood updated the Board of Regents on the progress of those projects last month during the board's Buildings and Grounds Committee meeting.
One of the largest renovation projects over the last few months has been at Lovett Auditorium. It is one of several major asset renovation projects that are part of the $12.3 million in bonds approved by the Board of Regents at its June meeting. Youngblood said Phase 1 of the Lovett renovations is now "substantially complete," but there is still much left to do. 
Although the new seats for Lovett had not arrived when the board met, Youngblood said Wednesday that the seats arrived earlier this week and are currently in boxes inside the building and are ready for installation.
The bid for Phase 2 of the Lovett improvements was awarded to Pinnacle Inc. of Benton, which was also the general contractor for Phase 1. Youngblood said Pinnacle officially kicked off Phase 2 this week as well.
"It's great to be able to continue on with them in this building," Youngblood told the board. "We are expecting a mechanical start date for construction – which is mostly for the balcony air handler and duct work for the balcony to provide adequate heating and cooling for that area – to start in February and complete hopefully by May. Then our windows and doors on that building (because of supply chain issues) probably will not start to show up until May, and then we'll try to get that done this summer and be complete by August. Our anticipation is that once the balcony work is complete and we've got all the seats installed, we'll be able to open the auditorium regardless of what we're doing on the windows. We'll work around events."
Improvements to the Wrather West Kentucky Museum – which was the first permanent building constructed on campus in 1924 – is next on the list, and Youngblood said the project is still in the bid process. He told the board Facilities Management would do its best to get Lovett completed before closing Wrather to the public. Murray State President Bob Jackson spoke about the aesthetics of the building, saying the university plans to repaint the inside of the building with more attractive colors – including Racer-friendly blue and gold – than have been there for many years.
"Appearance matters," Jackson said. "It matters to our guests and our alumni and our students and prospective students, et cetera. You'll be proud of Wrather Hall when finished."
Window replacement at Wells Hall and Wilson Hall has been underway for more than a month now, as Youngblood said the new windows for Wells Hall arrived in November, and a total of about 400 windows are being replaced in that building. He said the Wells windows match the style of the historic building, which houses the president's office, among others.
"That's going well; I looked at them and the windows that have been installed look good, they operate well and they look nice and clean," Youngblood said. "… I think Wells (should be finished) probably mid-to-late February, depending on what kind of weather we get, obviously. Wilson Hall should be running fairly close to that schedule, but it will probably be a little longer on Wilson. But we're proud that we're finally able to get started on that. It's been a long time coming waiting for materials to get here."
Youngblood said the university spent some of its CARES (Coronavirus Aid, Relief, and Economic Security Act) money on improvements to HVAC systems. He said some of the involved buildings had poor air filtration, and one of the reasons for replacing these systems was to mitigate the spread of COVID-19.
"We've been focusing on indoor air quality, air filtration improvements, controlling our air and exhaust through our buildings," Youngblood said. "(Louvers, or outdoor dampers) help control the amount of outdoor air we bring in … we bring it in, we filter it and we blow it through the buildings."
"It's trying to bring in more airflow, and that's something that was covered with the federal dollars," Vice President of Finance and Administrative Services Jackie Dudley added. "We're trying to condition those buildings along with the fresh air and keep the air moving. … We're putting about $800,000 into those projects from the CARES dollars, and maybe we'll get some more, but (we focused on) those areas where we knew we had weaker airflow."
Youngblood said Carr Hall and Racer Arena would also be receiving HVAC improvements soon, and Phase 2 of the HVAC upgrades at Waterfield Library is also set to begin soon. 
Youngblood also went over a list of recently completed projects, some of which he said were funded by the individual departments affected instead of through facilities renovation funds. He said the Industry and Technology Building underwent a roof restoration over the summer, and the domes also received some work to fix some leaks. The center section of Pogue Library's roof was also replaced over the summer. One to three roofs on campus are replaced each year, which is paid for with a special reserve account created for that purpose, he said. A portion of the Expo Center is the next planned roof replacement.
"We're not going to be able to do the entire center at once because it's going to be over a million dollars to do it all," Youngblood said. "So just under a million dollars is the center section, which is the area over the main riding arena. That is planned, and it's already bid. We'll replace that roof in the spring, so that's one for this fiscal year and then we'll have more roof pieces that we do in the years following."
Other completed projects include:
• The replacement of the sign in front of Roy Stewart Stadium, which now has an LED message board. Crigler said it would be paid for by ads sold by the Athletic Department.
• Winslow Dining Hall received an interior "refresh," with new flooring and new wall graphics.
• The special events and reception room at Wrather – known as the Wrather Room – received a paint job, some floor refinishing and some light fixture repairs.
• Waterfield Library finished renovations to its basement area last spring and held a grand opening in the fall.
• The lecture room in the Blackburn Science Building received a flooring refinishing and new seats.
• Mason Hall's Ruth E. Cole Auditorium received new flooring and seats, as well as a new paint job.
• The "collaboration suite" in the Business Building received some renovations.
• An office and break area inside Stewart Stadium were converted into a golf practice facility.
• Equipment was replaced at Alexander Hall, and the potable water system was replaced at Hancock Biological Station.
• Close to 50 faded or damaged building signs on campus are in the process of being replaced with newer signs.