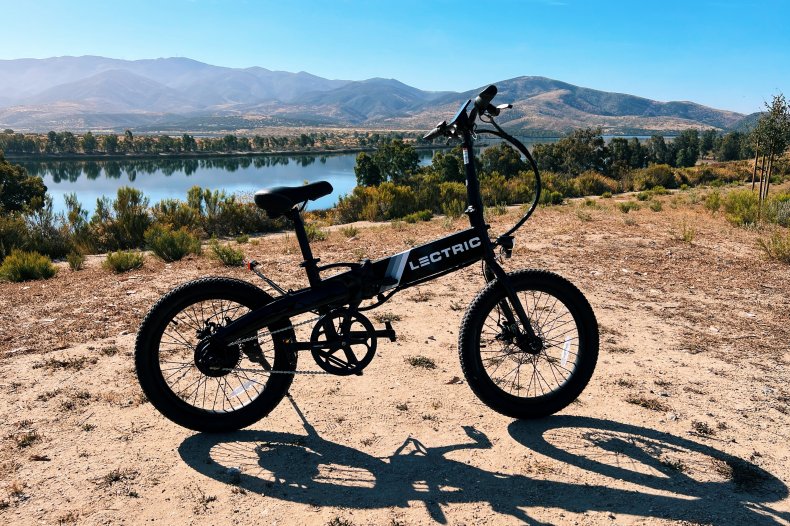 Each month we round up the best products we have tested at Newsweek to make sure they get the attention they deserve. In May, we tested new trail-running shoes, multiple new audio products from Sony, and Ecobee's new line of smart home thermostats, as well as a lot of other technology-related gadgets.
In addition to recapping the standout products, there are also some fresh mini-reviews and products we liked but that were complicated in some form or fashion. Occasionally, there are other product stories that aren't quite traditional reviews. Don't miss the one on why you might want to take your iPhone out of a case, or what a 9-year-old is looking for in a water bottle. As always, the prices listed may fluctuate over time.
May Faves
Ecobee Smart Thermostat Premium
Siri (or Alexa) can be used on the thermostat without needing an additional smart speaker.
TYLER HAYES
Ecobee just unveiled two new thermostats, including its high-end Smart Thermostat Premium model. While Ecobee didn't make any radical changes, it did add a high level of refinement to make its Premium thermostat better looking and easier to use. It even included an indoor air quality sensor. Because this thermostat works with the most popular smart home platforms, including Apple's HomeKit, this is the one most people should buy. If you want to save a few bucks without sacrificing all the basics, choose the Ecobee Enhanced model.
Buy at Ecobee for $249.99.
Lectric XP Lite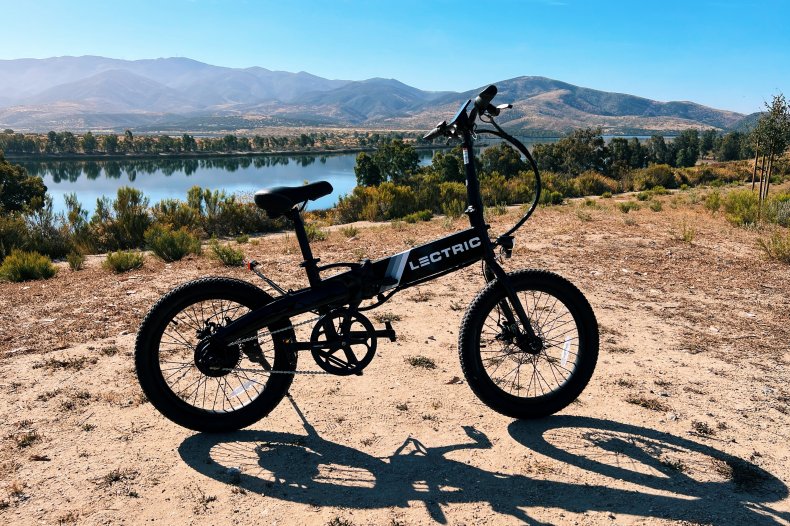 The Lectric XP Lite is an economical electric bike that can also fold in half for better storage.
Tyler Hayes
The Lectric XP Lite blends practicality, comfort and cost into one compelling package. The foldable e-bike has a full-speed battery range of about 15 miles, but even farther if you put in more work by using a less powerful pedal assist mode. Its easily adjustable seat and handlebars make for a comfortable ride for a wide range of people. The electric bike also doesn't break the bank. It comes in well under $1,000, assembled and ready to go.
Buy at Lectric for $799.
Sony WH-1000XM5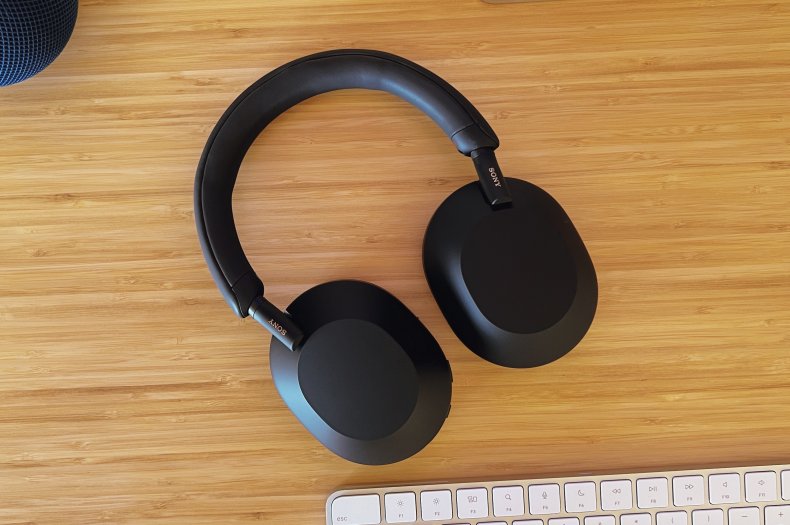 The Sony WH-1000XM5 feature eight microphones for incredible ANC performance.
TYLER HAYES
If you can stomach paying about $400 for a pair of wireless headphones, Sony's new WH-1000XM5 are a brilliant choice. The headphones embed eight microphones to achieve spectacular noise cancellation as well as great-sounding voice calls. The earcups are soft, and the sound is tight and crisp. Beyond the price, there's not much to complain about. Sony even tweaked the design to give its headphones some more style.
Buy at Best Buy for $399.99.
Mini-Reviews
Vari Upholstered Desk Chair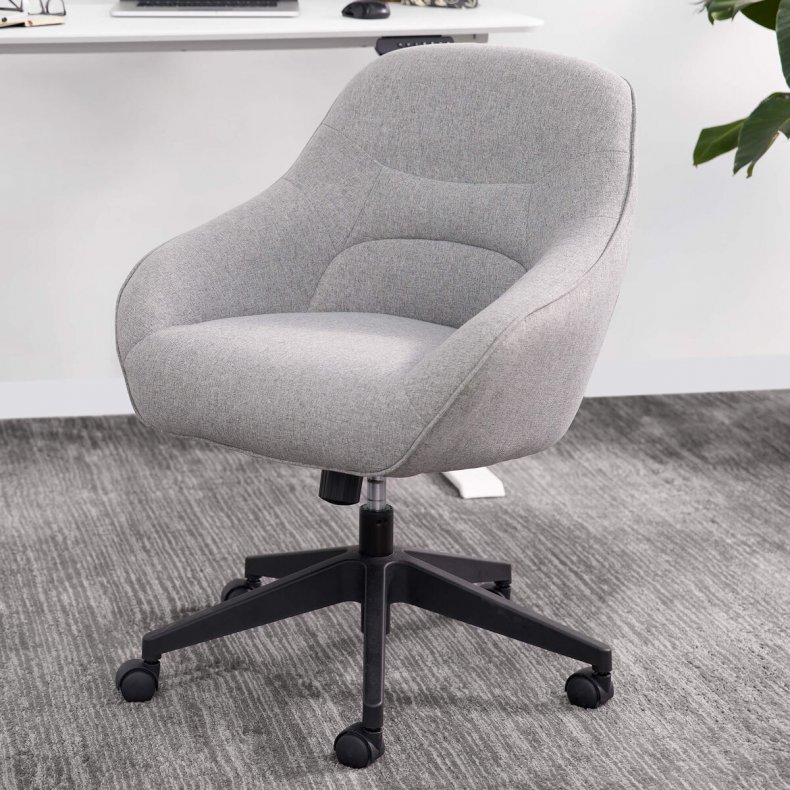 The Vari Upholstered Desk Chair injects a bit of style into the home office with a modern look.
VARI
As I put together a new office space at home recently, one piece that eluded me was a desk chair. Since my desk shares a communal area in the house, I tried to find something that skirted the line between functional and inconspicuous. After spending a few weeks with the Vari Upholstered Desk Chair, I think it's a perfect compromise. It looks like an accent chair but is more supportive and comfortable.
Until using the Vari desk chair, I had a traditional office chair with plastic arms. Those constantly got in the way. On the Vari, however, the arms are tapered, meaning I can spin in the chair more freely but still have somewhere to rest my elbows. Plus, it's compact enough to slide under my 30-inch standing desk when I have it raised.
Because this Vari is much different than other desk chairs, I was initially concerned about its comfort. After a couple of weeks, I've found it to be easy to use for several hours at a time. The chair is firm but not hard. Despite its casual look, it's all business. You will want to be aware that it doesn't have the feel of a traditional office chair, so if that's what you're after, I would be cautious. If you're looking for something a little different or more stylish, this one fulfills those qualifications.
Buy at Vari for $295.
Skullycandy Mod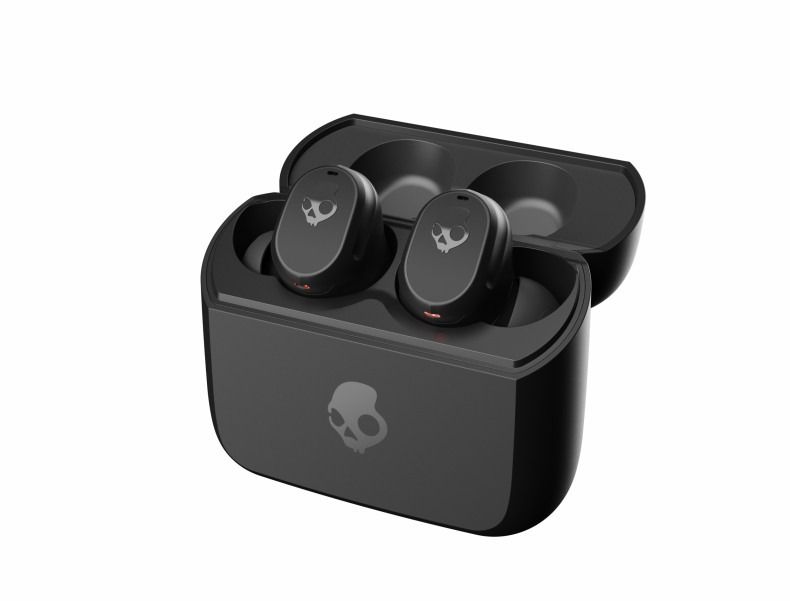 The Skullcandy Mod wireless earbuds include features like multipoint pairing at a budget price.
SKULLCANDY
Skullcandy is at it again, trying to bring typically more expensive features to a lower price point with its Mod wireless earbuds. These earbuds have multipoint pairing. It can connect to multiple devices at once and switch back and forth. The earbuds retail for about $60 and also have features like Stay-Aware, so you can better hear your surroundings if you're in a busy location.
Even though I have tried a lot of different earbuds with a lot of different devices, I haven't really found multipoint pairing to be critical. It's nice to have, but I'm not sure if that's the feature to base earbuds sales on. Still, I find the Skullcandy Mod to be comfortable to wear, and they stay put in my ears just fine.
The earbuds have a listening time of 7 hours and can get up to 34 hours with their rechargeable case. The case will also charge quickly for 2 hours of battery life after being plugged in for 10 minutes—another nice, but increasingly basic, feature.
In terms of music listening, the Mod sounds about like $60 earbuds. That is to say, the bass is fine, while the earbuds also resonate full enough to give your music a thump. I like the Skullcandy Mod a lot, but there's just nothing really surprising here: You get a respectable set of features and listening experience to easily justify their cost.
Buy at Skullcandy for $59.99.
The North Face Vectiv Eminus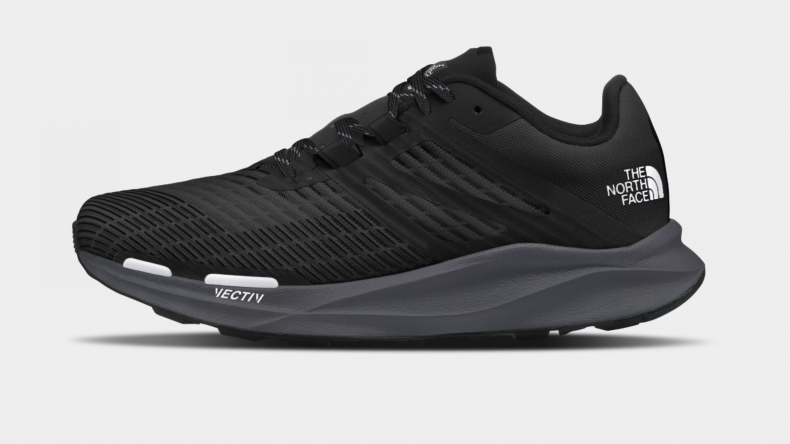 The North Face Vectiv Eminus running shoes are made for trails but can perform on streets, as well.
THE NORTH FACE
Are there good trail-running shoes for people who don't always run on trails? One worthy solution is the North Face Vectiv Eminus. These shoes might be the next great hybrid running shoe to satisfy both terrain types—without spending a fortune.
To provide some context, the North Face previously introduced the Vectiv line of trail-running shoes with a high-end option that has a carbon fiber plate in the midsole. This year, the Vectiv line has expanded to include a lot more choices, including these more affordable Vectiv Eminus.
While the Vectiv Eminus is positioned as a trail-running shoe, they use smaller (3.5 millimeter) lugs than some other trail shoes do, so running on the street doesn't feel strange. I tend to only spend 50 to 60 percent of my trail runs actually running on dirt or off-road. The other time is spent running on the street to get to those more scenic routes. These shoes work great for that scenario.
The upper is comfy and all-around supportive, but it hasn't felt overly hot. The microsuede tongue lies nicely on the top of my foot. I really like that the Vectiv Eminus extend the North Face's line of shoes into more affordable territory without sacrificing compelling features and usability.
Buy at the North Face for $129.
It's Complicated
Adidas Adizero x Allbirds 2.94 Kg CO2e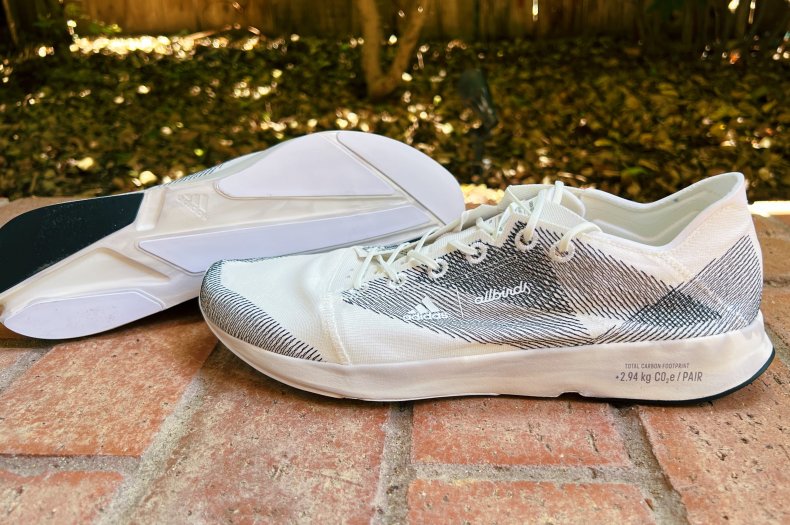 These running shoes involve only 2.94 kilograms of carbon emissions to produce each pair.
TYLER HAYES
It's a little strange that Allbirds and Adidas teamed up to produce a running shoe, but the end result of the Adidas Adizero x Allbirds 2.94 Kg CO2e is an intriguing product. It's great that these shoes don't require a lot of emissions to produce, but some of its materials and areas feel a little fragile. I've now run more than 30 miles in these shoes, and there's been no rips or tears, but it certainly feels like they might not make it to the traditional 300-mile mark a lot of other running shoes do, at least not without a few significant battle wounds.
Buy at Adidas for $120.
Soundboks Go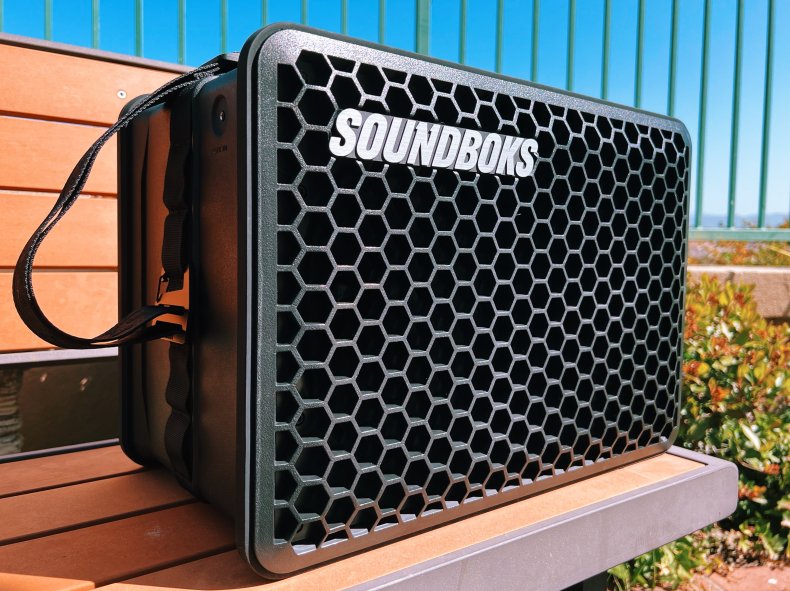 The Soundboks Go is a performance Bluetooth speaker that can get really loud.
TYLER HAYES
Soundboks Go is a heavy-duty Bluetooth party speaker. It's meant to get loud and people moving. I think it accomplishes those goals with flying colors. There are some oddities around its independent volume controls that I'm not crazy about—a trade-off of linking multiple Gos together—but they mostly take time to become familiar with. I'm glad this portable high-end Bluetooth speaker exists, but I'm just not sure how many people will need the services it provides at its price point.
Buy at Soundboks for $699.
Don't Miss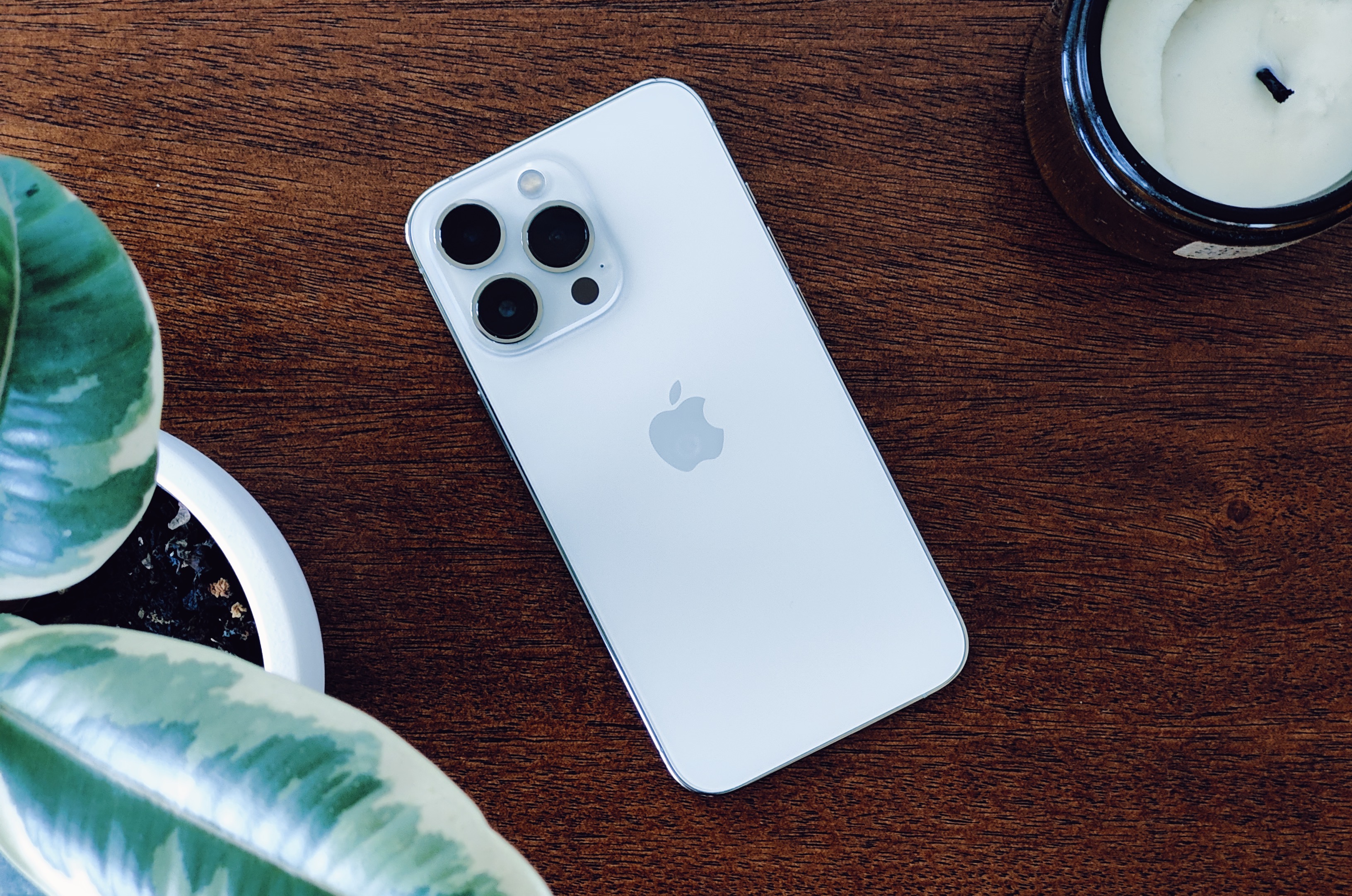 I started using my iPhone 13 Pro without a case, and it has been great.
TYLER HAYES
When I stopped using a case on my iPhone, I found it surprising how many people commented on it. A case has unceremoniously become the norm for iPhones over the last decade, and now it's a bit shocking to see a phone without one. I would go so far as to say it even creates a little anxiety for some people. But there are plenty of benefits and reasons why I did it. Maybe you should consider it, too?
When my 9-year-old daughter's school water bottle broke, we went on the hunt for a new one. And though it's easy for me to evaluate a product for all its benefits and flaws, I found it helpful and enlightening to look at vacuum insulated water bottles through my daughter's eyes. After taking multiple water bottles to school for real-world testing, she picked a winner. Even if you're not shopping for a water bottle specifically for school, hearing the pros and cons from a different, younger perspective might help you decide on a new one to try.
Newsweek may earn a commission from links on this page, but we only recommend products we back. We participate in various affiliate marketing programs, which means we may get paid commissions on editorially chosen products purchased through our links to retailer sites.